Obituary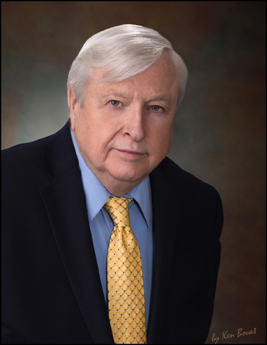 Basil Byron Williams, Jr. was born on June 26, 1939 in Hope, Michigan. He died on July 16, 2017 in Ghent, New York.
He is survived by his wife, Christiana Joan; three children, Nancy Linnea, Kirk Aaron, and Lance Daren; four grandsons, Michael Christian, Darius William, Justin Daryl Graeff, and Tristan Anthony Williams; and one great grandson, Michael Chauncey Graeff.
Basil was the youngest of five sons of Basil Byron Sr. and Mary  Martha Williams. He is survived by two brothers, James and Robert. Brothers Richard and Thomas predeceased him. The Williams family grew up on a small farm in Freeland, Michigan. From his earliest years, Basil had a deep interest and connection with nature, caring for  plants and farm animals. He enjoyed  observing birds, wildlife, sky phenomena, and even rocks and archeological sites. Tending the good earth and her beings was part of his striving throughout life. 
After  his second year of college, he married Christiana in 1960. He received a B.S. and M.S degree in Biology, majoring in Microbiology. In 1966 he, his wife, and two children moved to Chicago so that he could attend  the Midwest University. He became Doctor of Osteopathic Medicine in 1970. In 1971, his third child was born. Basil specialized in Internal Medicine and and then did a sub speciality in Infectious Disease at Wayne State University  School of Medicine. He worked as consultant in five hospitals in the Detroit, Michigan, area and at the VA hospital. He was Professor of Medicine in Chicago. 
In 1976 he and his wife became acquainted with spiritual scientific writings of Rudolf Steiner in areas of education, medicine, and biodynamic agriculture. After a move to Ghent, New York, in 1987, Basil went to Europe to study anthroposophic medicine, extending his knowledge of traditional medicine to include supersensible realities underlying physical sense phenomena. He continued working at the VA in Massachusetts, but also traveled  in the United States and internationally to teach, lecture, and give workshops. He wrote and spoke about ways to  help heal and nurture nature, the earth, and people  using both exoteric and esoteric knowledge. He  taught a course in curative education and wrote about autism, allergies, lyme disease, drug addiction etc. During the 14 years he and Christiana lived in the Boston area (1995-2009), he had conversations with Marjorie Spock, who had inspired the work of Rachel Carson. Marjorie supported the positive work he was doing with awakening people to healing forces in every aspect of life. Ever receptive to new learnings, even in retirement, Basil took  courses in biodynamic cranial osteopathy in Maine. He was grateful to meet and study with many young physicians courageous and open enough to explore subtle and meaningful ways of working with healing forces. Basil's  enthusiasm and love of life touched the hearts and minds of the many people who came to know him as their physician and as a friend. As husband, father, grandfather, and great grandfather, we have known him and love him truly.