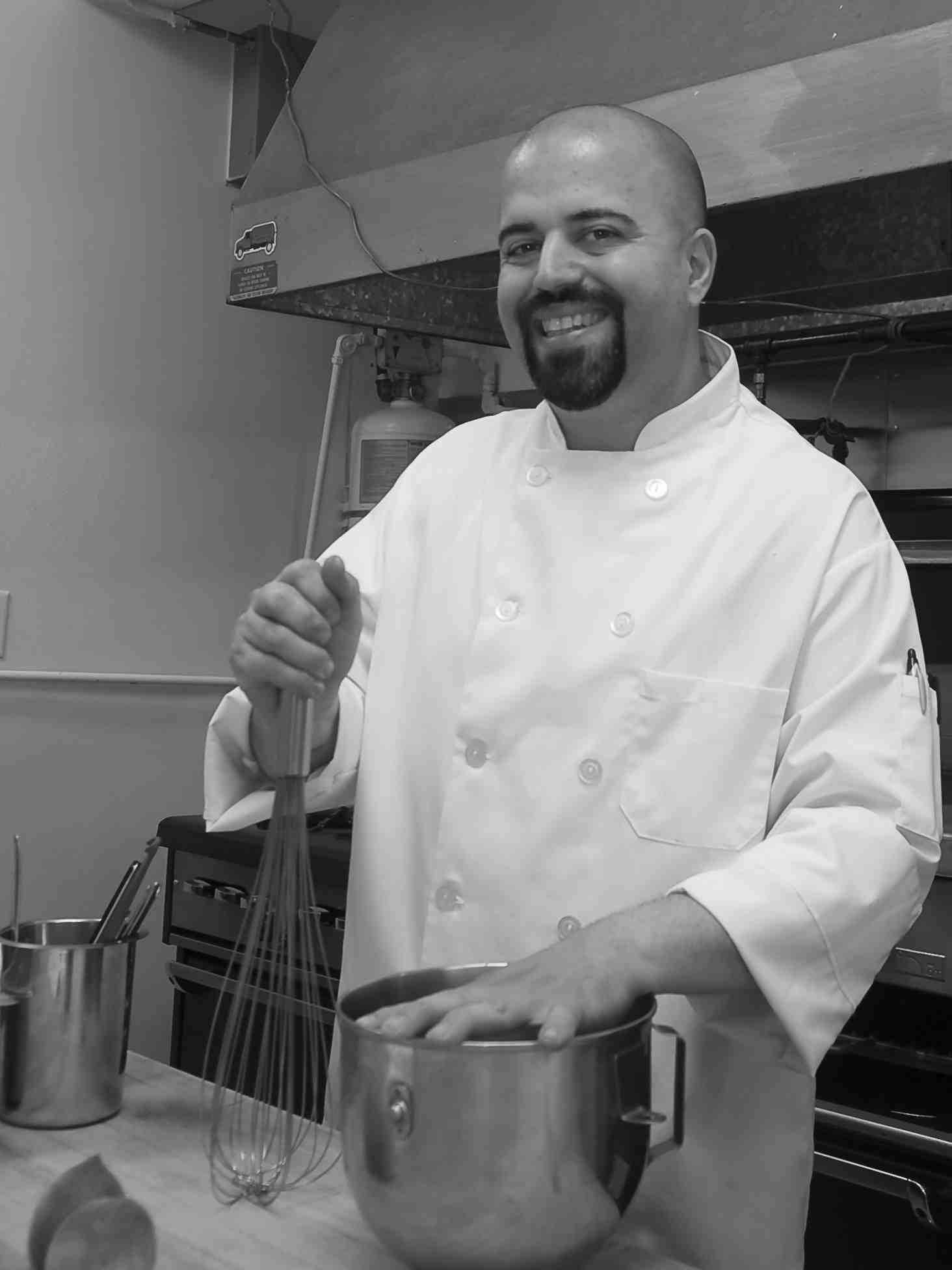 Chestnut Ridge, NY: Threefold Educational Center is tickled to announce that Chef Anthony Lo Pinto has joined forces with the anthroposophists on Hungry Hollow Road in Chestnut Ridge (formerly Spring Valley). After years of opening restaurants for other owners, he is finally located at the source of the good food from the Pfeiffer Center garden and the Duryea Farm of the RS Fellowship Community. Every day fresh biodynamic produce and dairy products are delivered to the back door of the kitchen from the most local distributors around and Anthony turns it into mouth-watering meals for the conference participants at Sunbridge College. In the fall he will be preparing lunches for the Green Meadow Waldorf School across the brook, as well as meals for the parents in the "Threefold Cafe." The Hungry Hollow Co-op, just up the street, continues to serve a wider audience who we hope will eventually follow the scents down to the Cafe.
Chef Anthony Lo Pinto:
Anthony's cooking career began at age five, helping his mother in the kitchen. After receiving his degree in Culinary Arts from the Culinary Institute of America, Anthony worked in New York City for many years under such noted chefs as Gray Kunz, Daniel Boulud, David Bouley, Steven Santoro, Rick Lakkonen, and Craig Shelton. Seeking a deeper understand of his ingredients, Anthony then went to work at the Asbury Village Natural Farm CSA in western New Jersey, where he was introduced to biodynamics. "After working a season on the farm, I got a better understanding of food and a full experience of true flavors. The qualities of the product that we were giving to the shareholders were truly amazing," he says. He went on to become a graduate of the Pfeiffer Center for Biodynamics and continues to spread the word about the quality of the food that he prepares so well.
Originally published in the Summer 2009 issue of Biodynamics.
Anthony Lo Pinto also provides readers with unusual seasonal recipes in each issue of our journal, Biodynamics. We're thrilled to work with him and always look forward to his creations.