Share in the Spirit: Read our conference overview, peruse the slideshow, download special member-only materials, and more on our conference follow-up page.
Conference Evaluation: We greatly appreciate your feedback on the conference. If you did not fill out a paper form on site, we invite you to submit your evaluation electronically here.
Conference Recordings: Video and audio recordings of keynote presentations and audio CDs and MP3s of most conference workshops are now available. Order individual recordings or full conference sets for yourself or a friend through Aurora Recording.
2016 Biodynamic Conference: We invite you to join us for our next conference in Santa Fe, New Mexico from November 16-20, 2016. Find out more.
---
Featuring:
Thank you to our generous sponsors and exhibitors!
The conference program book is now available online.
---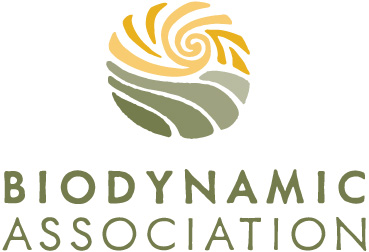 The Biodynamic Association (BDA) is a nonprofit association of individuals, groups, and organizations who are committed to rethinking agriculture through healthy food, healthy soil, and healthy farms. Founded in 1938, the BDA is considered to be the oldest sustainable agriculture organization in North America. Biodynamics was developed in the early 1920s by the Austrian philosopher and social reformer Rudolf Steiner. Steiner is considered one of the pioneers of the organic farming movement and biodynamics is considered by many to be the most advanced and holistic form of organic farming and gardening on the planet. Over the past 75 years, biodynamic practitioners have played a key role in the renewal of agriculture—helping pioneer the early organic farming movement; inspiring the work of Silent Spring author Rachel Carson; piloting the first community supported agriculture (CSA) programs; and demonstrating how to bring health and flavor back into our food.