Starting Out?  Let's collaborate!
We want to collaborate with the right person to make our farm productive and successful.  Located on the Big Foot Prairie, two miles south of Walworth, WI and five miles north of Harvard, IL, this abundant property has seen dairy and swine production over the last century.  Our homestead cut-out of the original 80 acre property is still vibrant, but currently under-loved.  We are seeking a tenacious and passionate partner to join us in rejuvenating this wonderful spot.
The property is over six acres, with more than three acres fully cleared and ready for planting.  There is a small section containing apple, pear and cherry trees, and the property is sprinkled with a variety of berries.  There is a very large (1930-ish) dairy barn in good condition, as well as a failing brick chicken coop and corn crib.  The soil is extremely rich and water is plentiful in the prairie.
Our ideal agreement would be to rent the two bedroom house on the property at a very favorable rate to someone interested in making the property a bio-dynamic working farm.   The land, barn, and out-buildings would be yours to leverage.  We would also be open to further investment in your farming business.  Finally, we are open to negotiating a long term arrangement. 
You can access an overview of the property using Google Maps – search for 21615  State Line Road, Harvard, IL.  A few mid-winter pictures are included with this description.  Finally, please contact the owners, Bruce Richardson, by calling 815 – 245 – 8782.
The House: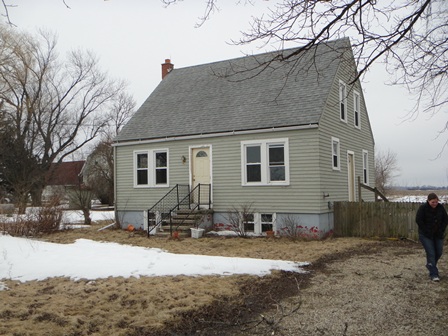 The Barn: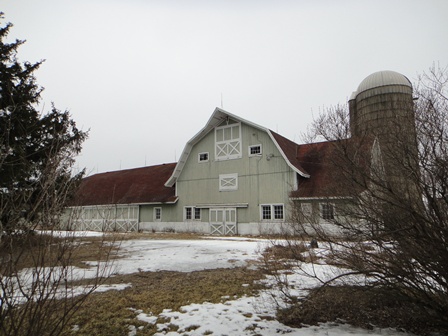 The Fields: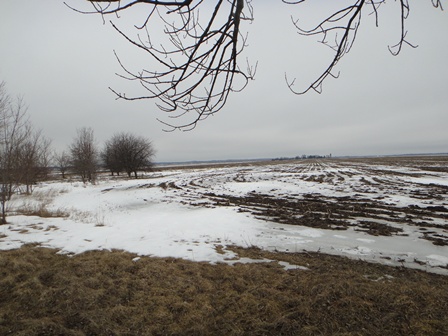 The Orchard: