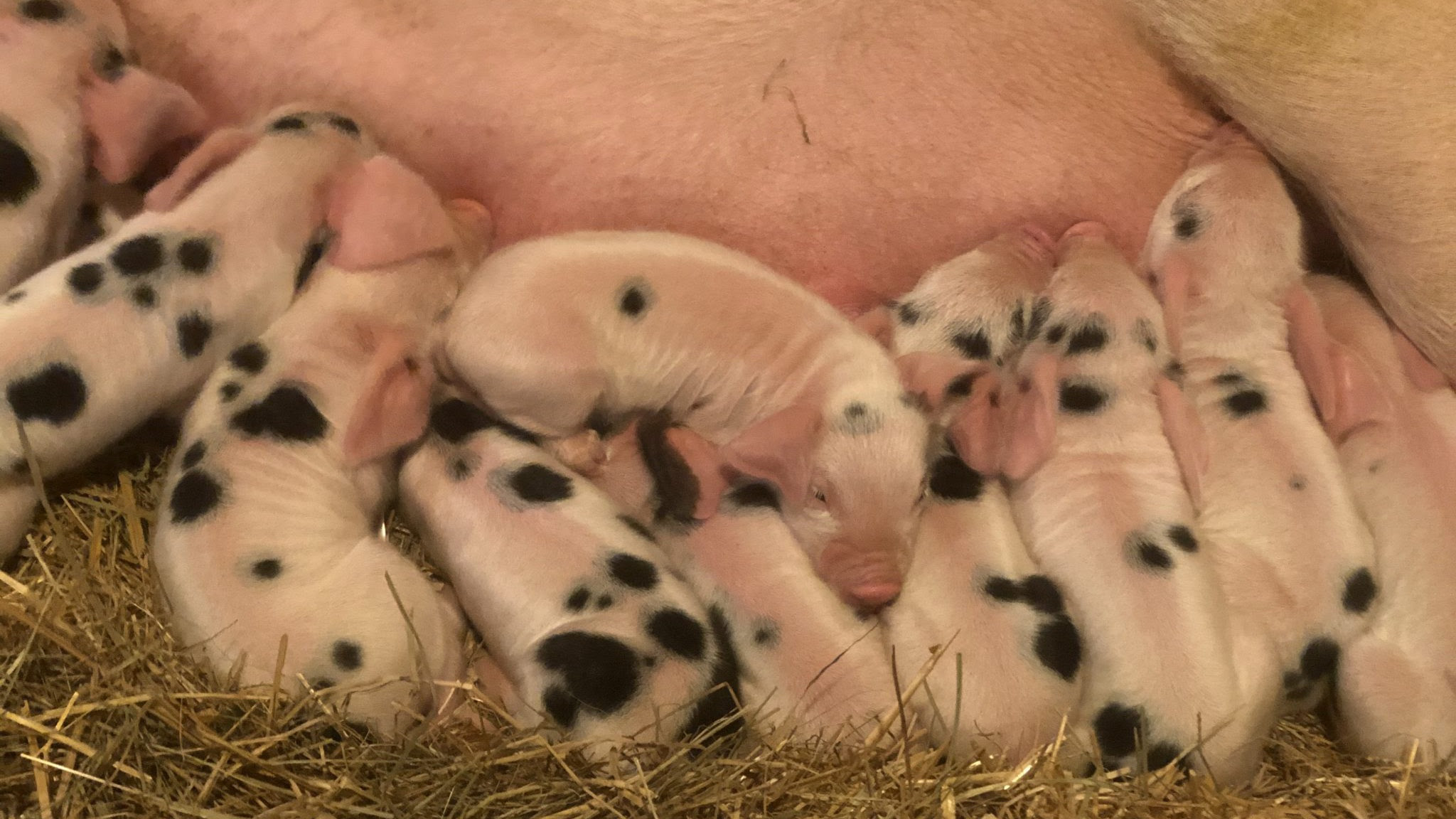 Join Future Harvest at Fawn Crossing Farms for an interactive field day on small scale livestock production!
Saturday October 2, 2021 from 10:00 am - 2:00 pm EST
Farmers Bill and Sharon are raising a multitude of species, including heritage Gloucestershire Old Spot pigs for breeding, feeders and succulent meat. We will start the day with a farm tour focusing on the infrastructure - much of it designed and constructed by Bill himself - and focus on smart scaling, including an overview of how they decided breeding pigs along with the other animals was the best decision for their ten acre farm. We'll conclude the day with a group meal, details to be announced. IMPORTANT: Please wear boots/shoes that can be sanitized (sanitizer provided) if at all possible. Though we will have booties on site, biosecurity for animals is just as important as Covid-19 safety for humans! $10 for members, $20 for non-members, free for BFTP. REGISTER HERE.