Self Development Course for Farmers and Gardeners
Explore how the activity of agriculture can inform your own personal growth
Registration will open in August
December 5, 2019 - February 27, 2020
Wednesdays from 2-3:30pm EST/11am-12:30pm PST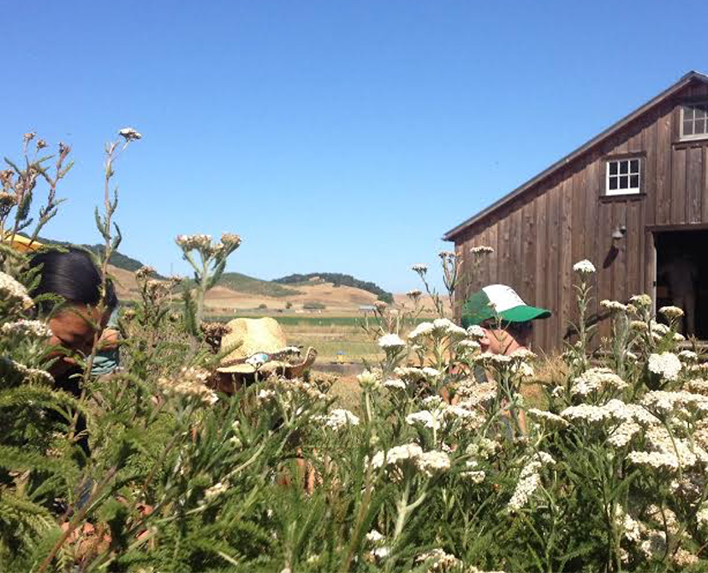 Biodynamic agriculture was born out of the spiritual science of Rudolf Steiner. Steiner's work could be seen as having three fundamental branches:
spiritual scientific research;

the practical/vocational applications of this research;

his emphasis on helping others with self-development, encouraging a conscious engagement with the soul and spirit worlds.
These three branches interweave, each informing the others.
Inner Work Meets Outer Work: a Self Development Course for Farmers and Gardeners is unique in exploring how the activity of agriculture can inform our personal growth. Steiner recognized that the path of development is different for each person, so he presented many different avenues that could lead to personal growth. In this course, we will delve into the principles of Steiner's suggested meditative practices, as well as his research into the nature of the human being's capacity for development. Working with nature and seasonal rhythms provide opportunities for meditative practice, and our work as farmers and gardeners also has social, economic, and vocational aspects that create scenes of potential development.
This course is open to graduates of The Individuality of the Farm and Digging Deeper, as well as those who have not previously taken a course with Cory Eichman.
A certificate of completion will be available; for more details on certificate requirements email Raphael at raphael@biodynamics.com
Inner Work Meets Outer Work includes twelve weekly live video sessions on Wednesdays from 2-3:30pm ET, beginning in early December and ending in March.
Each 90-minute interactive video session may include a slide presentation covering a variety of topics; discussions, some in small groups, some as a whole; as well as exploratory exercises to clarify the topics. There will be an assortment of reading assignments and homework exercises to build on and prepare for what is discussed live.
To fully participate in the live video sessions, you need to have a reliable internet connection and a computer, tablet, or smartphone with a camera and microphone. If you don't have a device that supports this video technology, you may access the course via telephone. Video recordings of each weekly session will be available to participants to review content or make up for a missed class.
This course is limited to 60 participants to foster a close learning community. To ensure continuity and a high-quality educational experience, participants are asked to commit to the full three months and late registrations will not be accepted.
Tune in from wherever you are in the world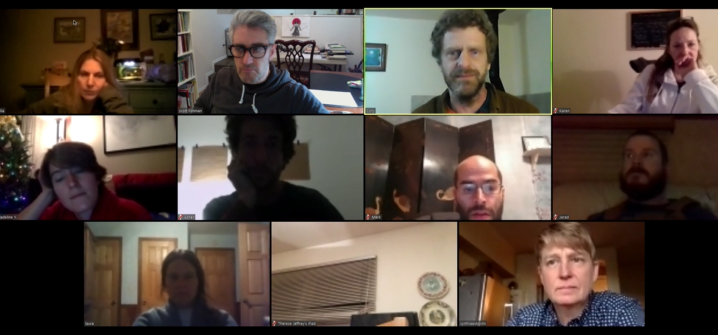 Required Reading
Reading assignments for this course will be selected from the following three books by Rudolf Steiner. All are available from Steiner Books (link is external) at www.steinerbooks.org or 703-661-1594.
Thanks to our friends at Steiner Books, all BDA members at the Seed Sower level and above receive a 15% discount!
Before the course begins, please read Chapter 2 of An Outline of Esoteric Science
Tuition for this three-month, 12-session interactive course is $300. Soil Builder members receive a discounted rate of $270 (10% off), Seed Sower and above members receive a rate of $240 (20% off). Not a member? You can join for as little as $5 and receive the discount instantly.
Partial scholarships are available through the Biodynamic Scholarship Fund.
About the presenter
Cory Eichman has been farming in the context of biodynamic CSAs for over 20 years, beginning with apprenticeship in 1992. In 1997, he founded Saugeen River CSA, an 80-acre draft-horse-powered biodynamic farm in Durham, Ontario. Cory has been active in the Ontario Biodynamic Society since 1998, and on the board for 6 years. He was also on the board of Demeter Canada for 6 years. Cory has mentored apprentices since 1998, and has been teaching introductory and advanced Biodynamic courses through the Rudolf Steiner Centre Toronto and independently since 2005. He helped to found the North American Biodynamic Apprenticeship Program beginning in 2006, and continues to be a member of the NABDAP steering committee.