by Angela L. Curtes
Originally published in Biodynamics Spring 2009.
I joined Yggdrasil Land Foundation as a staff member in 2008 specifically to share my knowledge of land preservation in order to increase the organization's capacity to serve the biodynamic and organic farming communities. Yggdrasil provides a platform for incorporating healing and building of our natural biological systems through the protection of sustainable farms and farming, which ultimately fosters the building of resilient and sustainable communities.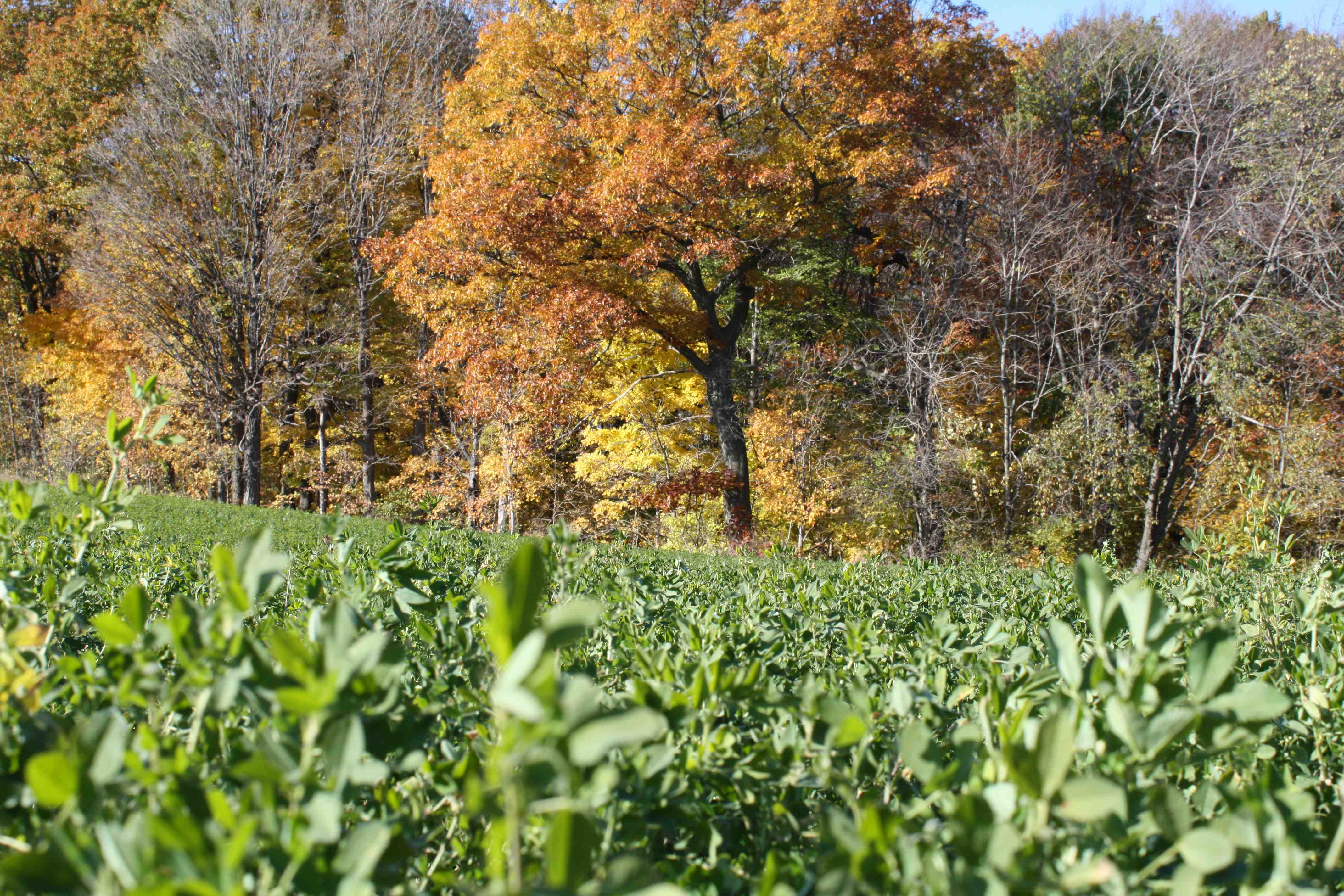 On January 16, 2001, Yggdrasil Land Foundation received its charitable 501(c)(3) non-profit status. It was incorporated as a "supporting organization" to support the Biodynamic Farming and Gardening Association, Junction City, Oregon; the Michael Fields Agricultural Institute, East Troy, Wisconsin; and RSF Social Finance, San Francisco, California. Yggdrasil's national board of trustees consists of appointees of these non-profit organizations along with some members-at-large. Yggdrasil was brought into being by two gifts of land, one in California and one in Wisconsin. Since that time, Yggdrasil received an additional property in Wisconsin and one in New Hampshire. The properties are managed as biodynamic and organic farms under the diligent care of long-term farmer-lessees. Providing families and communities access to farmland through long-term lease tenure is the preservation model that Yggdrasil has practiced since its inception. It has worked with Equity Trust of Turners Falls, Massachusetts, to design long-term lease agreements that incorporate the needs of the farm and the farm's family or community group. Each property has a unique individuality, from its ecological features and geology to its design and preservation story. The unique qualities of the farmers and communities that call these properties home are woven into the farm's tapestry as well.
Yggdrasil is an innovative organization whose mission is to catalyze the viability of biodynamic, organic, and sustainable farming for the security of food and the health of communities through land access, preservation, and renewal. Yggdrasil has acted in the past mainly as a land ownership vehicle that furthers its purpose by providing long-term farming opportunities to families and community groups. This method advances its belief in helping to support communities through access to sustainable and healthy food, long-term land agreements for future generations of farmers, preservation of land, and valuing sweat equity in perpetuity. Yggdrasil works with willing landowners who desire to sell or donate their property, and it is working to strengthen its relationships with other organizations, such as the Biodynamic Farming and Gardening Association, that can assist in matching farmers who would like to steward future Yggdrasil farms and have access to long-term lease opportunities.
In addition to acquiring and receiving gifts of land, Yggdrasil works with local and national trusts that hold conservation easements on its properties. This strategy involves third-party partners that strengthen the level of protection to its lands. A conservation easement is a preservation method that utilizes a legal agreement to protect a property's natural, agricultural, scenic, or cultural values in perpetuity. An easement restricts specific activities that negatively impact a property's identified conservation values, such as development and subdividing. This method is commonly used by land trusts to protect private lands. Yggdrasil has been building its organizational capacity and diversifying its preservation method portfolio to include designing and holding conservation easements. Unlike outright ownership, conservation easements encourage the retention of private ownership, whether by a family, CSA, community, or school group.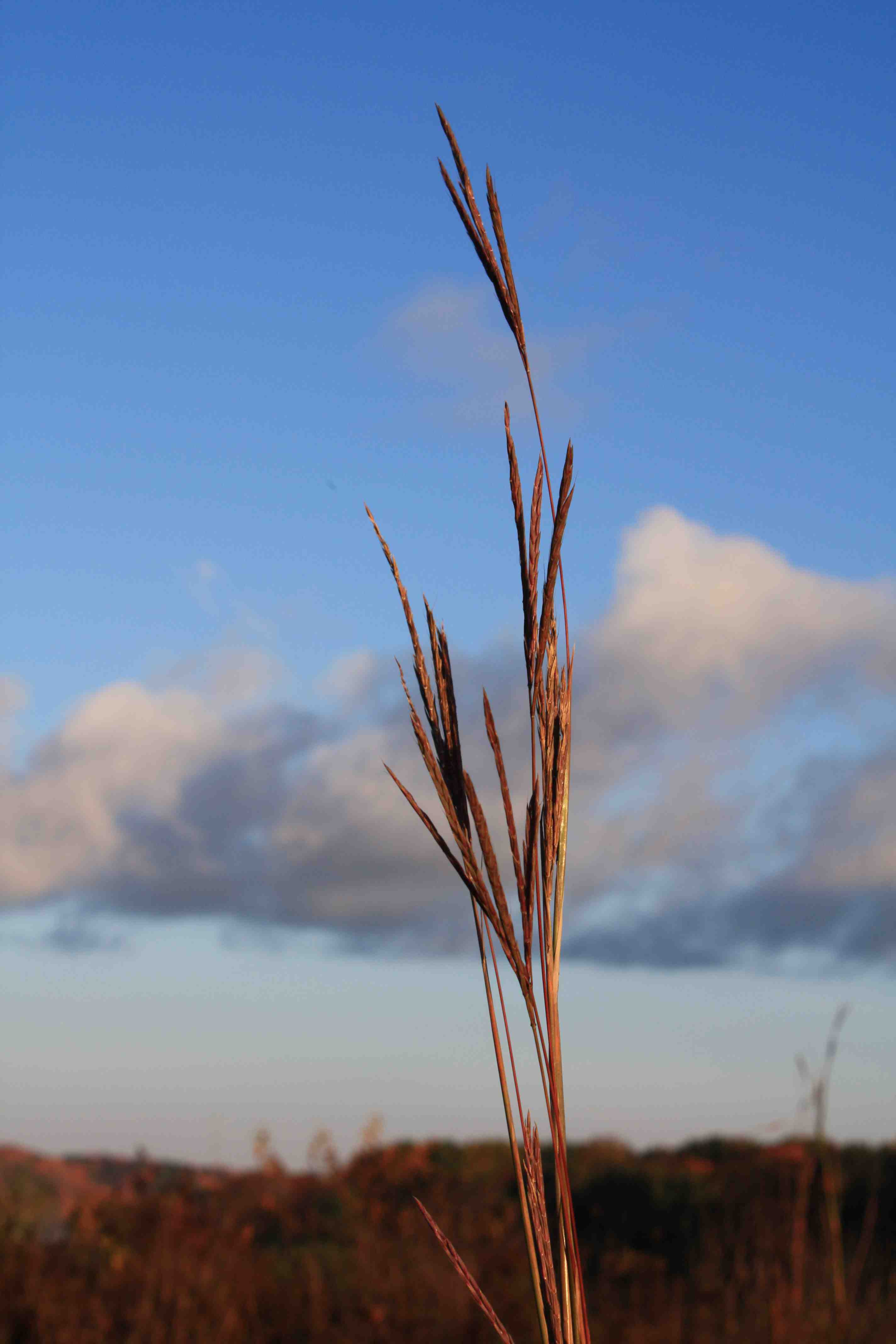 The value of a conservation easement, determined by a professional appraiser, can be purchased by a land trust or donated by a landowner who can realize significant tax benefits. Currently, there are great tax incentives offered through the 2008 Farm Bill that extend through 2009 and possibly beyond. These incentives were reauthorized from a previous 2006 federal tax bill, which raises the maximum deduction a donor can take for donating a conservation easement from 30% of their adjusted gross income (AGI) in any year to 50%. It also allows qualifying farmers and ranchers to deduct up to 100% of their AGI and extends the carry-forward period for a donor to take tax deductions for a voluntary conservation easement from five to fifteen years. There is a great informational brochure provided by the Land Trust Alliance that may answer many questions on this topic at www.landtrustalliance.org/policy/documents/tax-brochure.pdf. Conservation easements can also reduce property taxes and real estate taxes. These additional tax incentives can help families keep land in farming and conservation, while also benefitting future farmers through purchasing land valued as farmland rather than as developable land.
Though these tax incentives may attract landowners who can utilize a deduction, they often go unnoticed by some farmers who own land due to lower AGIs. Working with farmers who rent land (over 50% of all farms nation-wide) to open conversations with landowners who can utilize tax deductions through conservation easement donations is another strategy for preserving valuable farmland. Farming preserved land can also open future doors for establishing long-term lease arrangements between the farm renter and owner. In addition, landowners who are not farmers and who choose to preserve their land would wisely desire sustainable agricultural practices on their land, rather than subjecting the land to the degradation of GMOs, chemical pesticides, and fertilizers. This situation can be seen in a project that Yggdrasil is working on in southeast Wisconsin. Though the land was previously protected by a local trust that holds a conservation easement, Yggdrasil is working with the family and the farm renter to transition to sustainable, non-chemical agriculture. In collaboration with Michael Fields Agricultural Institute and other experts, the farm is undergoing a gradual metamorphosis and a farm plan is evolving. This example demonstrates the need for community collaboration to support local farmers who are practicing deep care for our working lands. Inviting entire communities to become active problem solvers in maintaining and preserving sustainable agricultural land is vital and fosters a symbiotic relationship that must be nourished and encouraged as we move forward on common ground.
The purchase of conservation easements is another preservation method, but it has its challenges. There are federal and state programs that help. The USDA's Federal Farm and Ranch Lands Protection Program (FRPP) funds 50% of conservation easement purchases, while land trusts must fundraise the remaining 50%. Though a beneficial program, it is challenging for land trusts to match, because it means raising funds for lands owned privately versus finding dollars for public natural areas, recreational lands, and scenic open space. Some local governments have created local purchase of development rights programs (PDR) — in other words, purchase of conservation easements for farmland preservation. There are twenty-seven states that have generated public farmland funding programs to match with the Federal FRPP. The State of Wisconsin recently approved $12 million for the purchase of agricultural conservation easements. Other states may have similar programs that can be tapped into.
Engaging in creative partnerships for land ownership and funding is another arena to develop. This approach is articulated with clarity by Robert Karp in his article in Biodynamics (Spring 2008) titled "The Need for Multi-Stakeholder Ownership." The practice of associative economics has been realized in the CSA movement. And, as money flow tightens, it will be imperative that new relationships and ideas such as CSAs are spawned in order to accelerate preservation of biodynamic and organic farmland.
As Yggdrasil moves from an all-volunteer to a staff- and board-driven organization, it is establishing clarity of its strategic plan and core strategies and moving toward designing a range of preservation methods that can overcome the challenges of farmland preservation. We invite you to visit our website this spring to learn more about various preservation methods that have only been touched on in this article. Yggdrasil also welcomes your interest and ideas as it moves forward in serving as a vehicle that unites communities to the land. We are here as a resource as you move toward formally preserving your cherished farms.
For more information, please contact Angela Curtes, Project Director, acurtes@yggdrasillandfoundation.org; www.yggdrasillandlfoundation.org.
Photos courtesy of Yggdrasil Land Foundation