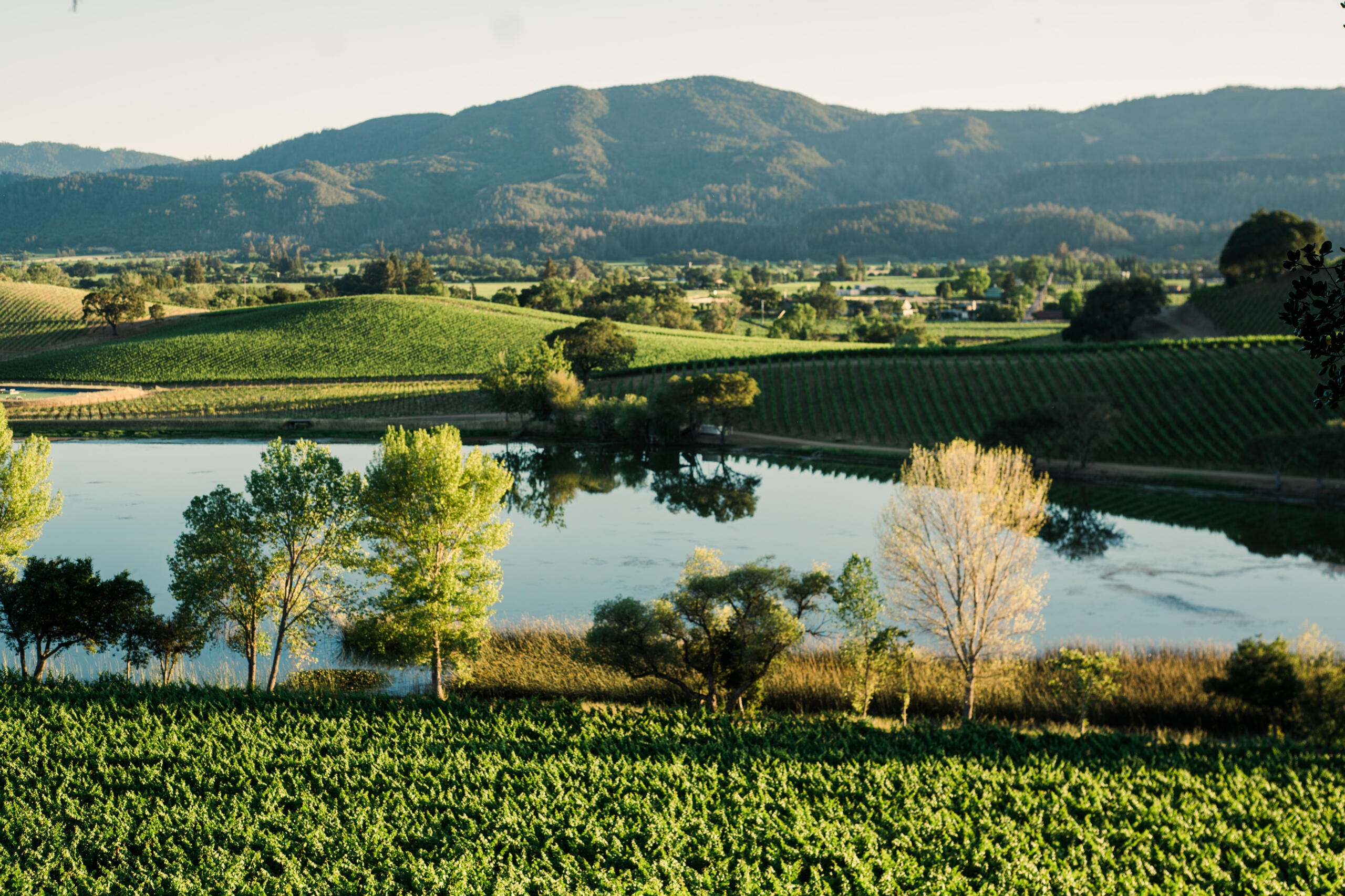 From July 27 to 29 at the Quintessa Estate in Rutherford, Napa Valley, the biodynamic masterclass series known as Cambium will unfold for its seventh edition – and for the first time on U.S. soil. We invite you to reserve your seat on the Biodynamic Demeter Alliance website.
Over three days, international wine producers and leaders in biodynamic viticulture will gather for masterclasses and tastings, building community and conversation around biodynamic farming and wine. The series is enriched by three iconic Italian producers who will share their experiences and practices for building vineyard health and resilience on both large and small scales.
Founded by Italian agronomist and winemaker Adriano Zago, Cambium Formazione is an immersive forum offering guests access to biodynamic and organic producers and farmers worldwide. Previous masterclasses held in Piedmont, Tuscany, and Burgundy have explored biodynamic agriculture and viticulture from the diverse perspectives of soil, microbiology, economics, organizational structure, and, of course, winemaking. "It's an educational format for people who want to increase their knowledge and also to share their learnings and passion," says Zago, who lives in the Florentine hills and produces wine, EVO oil, and vegetables using biodynamic techniques on his farm, Podere Mastrilli. "Because with passion, we can create better businesses."
This year's Napa gathering is special because "we are mixing not just people and knowledge, but cultures," Zago explains. "We'll be in the heart of one of the most prestigious wine regions in the U.S., and I will be coming with my band of Italians who represent three different ways of making wine—working with different varieties, soils, and climates. We'll be able to learn three times as much."
This notable group includes Elisabetta Foradori, who has overseen her family winery in Mezzolombardo for nearly 40 years and, since 2002, has applied biodynamic principles to the production of old and local grape varieties such as Teroldego, Nosiola, and white Manzoni. Today, Foradori is a multifunctional farm with vegetable gardens, a herd of cows, and cheese production. Oenologist Federico Ceretto manages his family's 170-hectare organic Ceretto winery and estate in Alba—in Piedmont's Langhe and Roero hills—where production meticulously follows biodynamic principles. And Chiara De Iulis Pepe is a fifth-generation member of the Emidio Pepe family and wine estate in Abruzzo, where she personally manages production in the vineyards and wine cellar.
The series will be co-hosted by Rodrigo Soto, Estate Director for Quintessa, who will speak about the estate's organic and biodynamic practices in place since the mid-1990s, and Rudy Marchesi of Montinore Estate in Oregon's Willamette Valley, who will discuss how biodynamic viticulture can address the changing environment. The Biodynamic Demeter Alliance's board member and certification consultant, Daphne Amory, joins Rodrigo and Rudy as co-hosts.
Additional focused sessions will include geologist and terroir specialist Brenna Quigley on connecting root ecosystems with farming and wine, biologist and ecologist Olga Barbosa on why natural biodiversity benefits vineyards, and Samantha Cole-Johnson with a journalist's perspective on evolving perceptions of biodynamic practices.
"Adopting these practices is timely," Zago says. "We need to collaborate with the soil to build more resilience." Biodynamic agriculture is best positioned to respond to evolving challenges. He continues, "Of course, healthy soil, healthy roots, and healthy plants mean healthy grapes and good wine."