The mission of the Fellowship of Preparation Makers
is to ensure that good quality biodynamic preparations are available now and into the future throughout North America.
The Fellowship of Preparation Makers (previously called the Future of the Preparations) is an informal, vital, and growing group that has emerged in the cultural/spiritual sphere of biodynamic agriculture. The Fellowship began its work with a conference in Copake, New York in 2002, and has held annual conferences in various locations around North America for the last sixteen years. These conferences have focused on the intensive study and discussion of the biodynamic preparations and have strengthened the preparation making community.
A guiding principle for the group's work derives from Rudolf Steiner's suggestion that we attempt to 1) discern what of a positive nature is already arising and developing in the world, and then 2) seek to intelligently support its organic developmental process, the way a farmer or gardener supports a living plant. It is in this spirit that the FOPM seeks to fulfill its mission.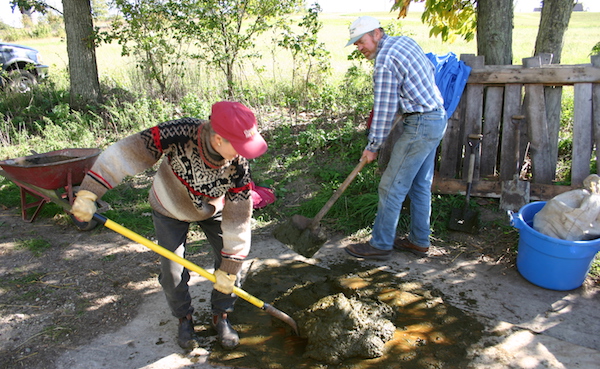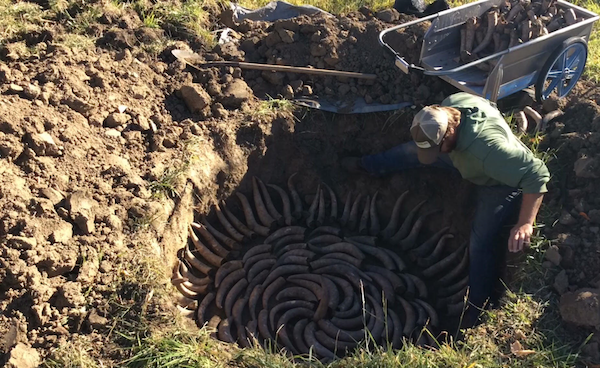 Biodynamic Preparation Makers Interview Project
The mission of the Biodynamic Preparation Makers Interview Project is to chronicle the knowledge and practices of a representative spectrum of experienced preparation makers in North America.
The project's vision is that it create an overview of preparation making in North America that will serve both as a historical record and as means of sharing instructive practices with current and prospective preparation makers. It is envisioned that insights shared during these interviews will advance preparation making and spur innovation, collaboration, and dialogue.
The making of biodynamic preparations is foundational to biodynamic agriculture. Without dedicated preparation makers, biodynamic farming practices would not continue. The Fellowship of Preparation Makers feels that the knowledge, experience, and wisdom of preparation makers in North America has never been adequately recorded for present and future biodynamic practitioners.
The project will include a series of written and oral interviews with a wide spectrum of preparation makers in North America, including both more senior as well as more innovative colleagues. The results will be shared in a variety of ways, so that the gleaned knowledge will be widely available.
This interview project will make a lasting contribution to the North American and international biodynamic movements. It will play a key role in 1) meeting the growing need and demand for knowledge about biodynamic practices, 2) educating future biodynamic preparation makers, and 3) explaining the importance of preparation-making to people interested biodynamic agriculture.
Current supporting organizations include:
For more information or details about the project, contact Project Coordinator Karen Davis-Brown at callofthecontinent@gmail.com.
To make a tax-deductible donation in support of this multi-year project, donate online or mail a check made out to the Biodynamic Association with the note "FOPM" clearly written in the memo, to:
Fellowship of Preparation Makers Interview Project
c/o The Biodynamic Association
P.O. Box 557
East Troy, WI 53120
Feel free to download this letter from the Biodynamic Preparation Maker Interview Project Committee, for more information and for a form to use in submitting your check or credit card donation.
Thank you for your support!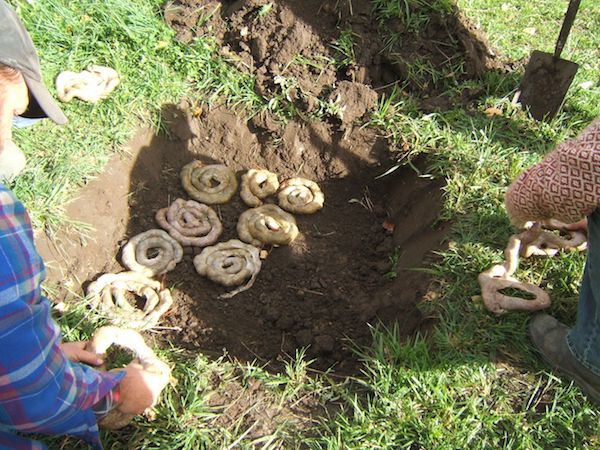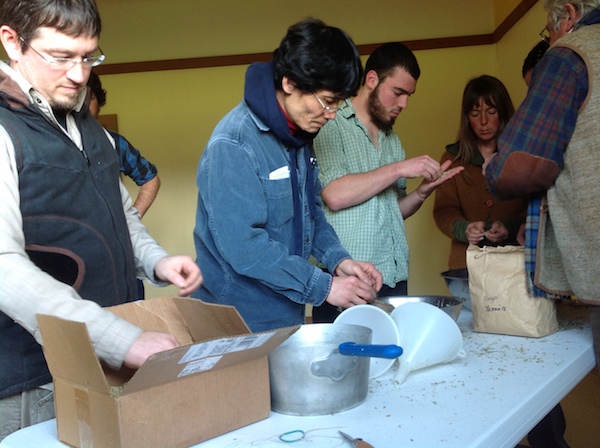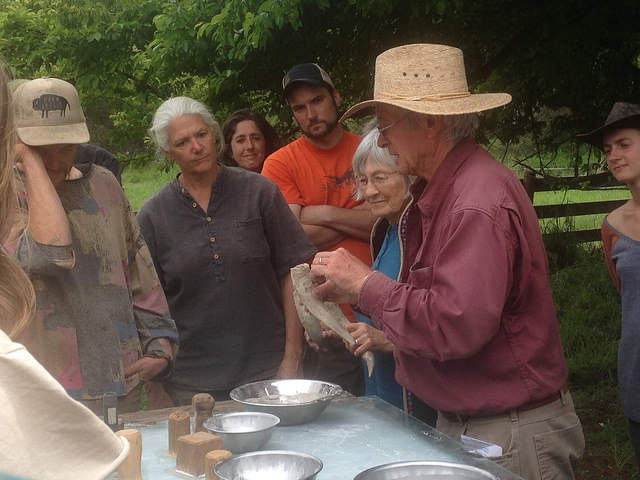 2018 Fellowship of Preparation Makers Conference
FOPM gathers each year to share what we have learned and expand our understanding in fellowship with one another. The Fellowship welcomes and encourages preparations makers at all stages of interest to join us.
In the middle point of the Agriculture Course, Steiner tells us we should and, needless to say, will go on manuring as before, and that the manure must be subjected to a proper treatment so as to quicken and vitalize it sufficiently. This year the theme of the 2018 Fellowship of Preparation Makers Conference is "The biodynamic compost preparations — Creating the organs of the farm individuality." At this conference, we will explore how this treatment, known as the biodynamic compost preparations, helps create the organs of the farm organism.
The Southeast Biodynamic Association is happy to host the 2018 fellowship of the preparations conference February 9-11 at Jeff Poppen's farm in Red Boiling Springs, TN. Bring any compost preparations you've made, including ones you are not satisfied with, so we can show and tell and learn together. Friday will feature seasoned "fellows" examining the preparations in depth, while Saturday will be more general education of preparation making. Presenters include Hugh Courtney, Dewane Morgan, and Lloyd Nelson.
Cost: Friday morning to Sunday afternoon - $200. This includes all workshops and meals.
For Saturday only (including only lunch and dinner), the cost is $100.
Pre-registration is required by January 20, 2018. Space is limited.
Pre-register on-line at www.barefootfarmer.com.
For more information about the conference or how to register with a check contact Coree Entwistle at 615-699-4676 (before 8 pm central time), coreekaleseed@yahoo.com.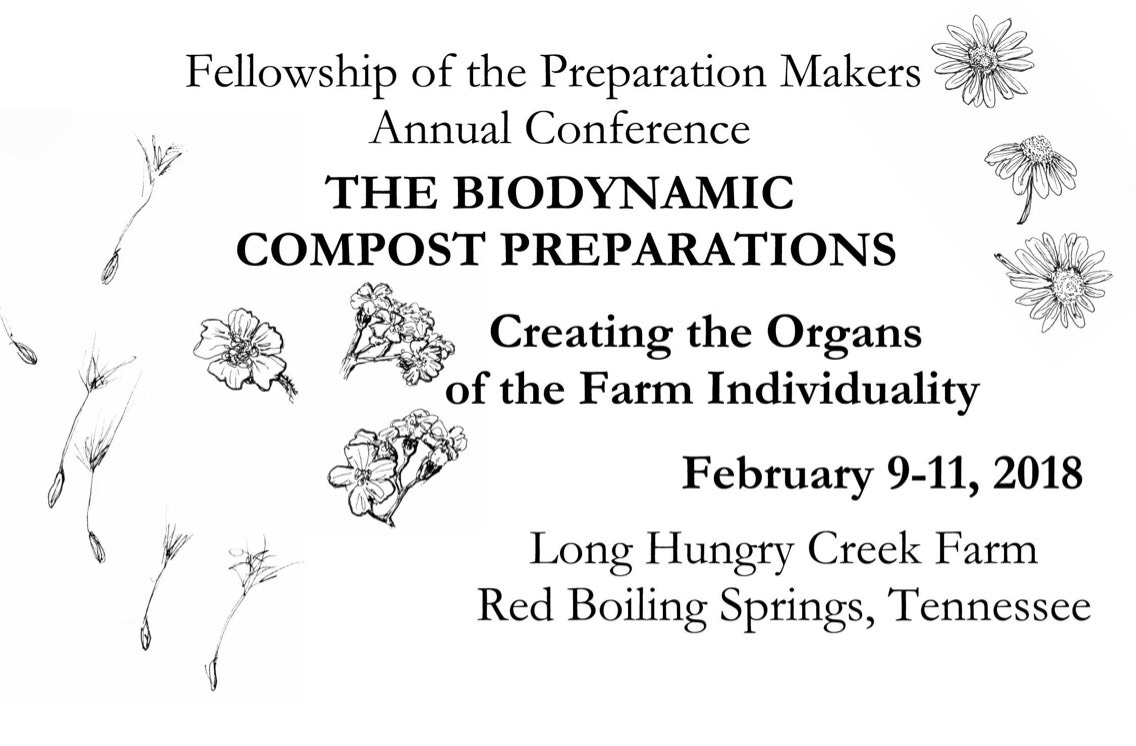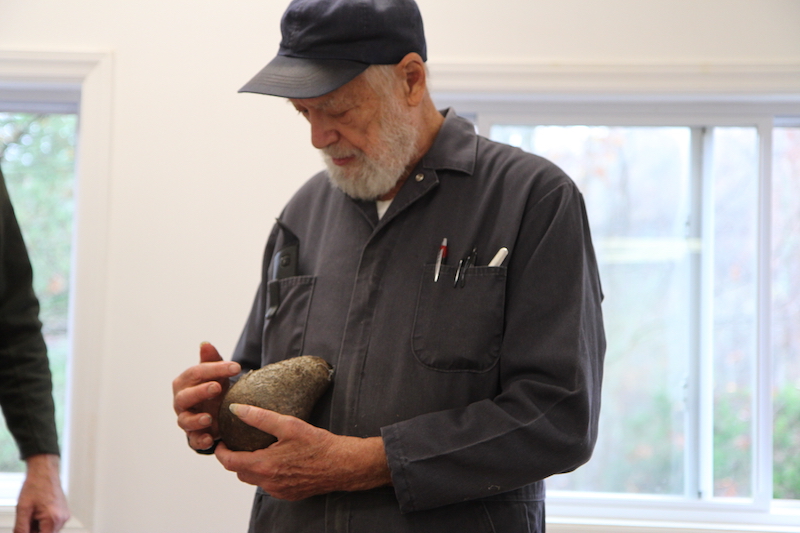 Preparation Evaluation Committee
How can one know if the biodynamic preparations they have made or obtained are of good quality and will be effective? This is a central question motivating the work of the Preparation Evaluation Committee. The committee is exploring what methods have been used or could be applied in the future to understand and assess the quality of biodynamic preparations, ideally supporting practitioners to make their own assessments.

The mission of the Preparation Evaluation Committee is to identify ways to assess the quality of biodynamic preparations through their characteristics and effectiveness, considering observations of both physical substances and unseen forces.

To learn more about or participate in the committee's work, please check this page for updates or contact Brian Wickert (facilitator) at 608-606-1275 bwickert@frontiernet.net.