Now Hiring
BDA Employment Opportunity: Member Services, Grants Fairy, Conference Registration Assistant, and Inquiry Connector
---
Mail: PO Box 557, East Troy, WI 53120 (contact individual staff for specific mailing information)
Telephone: (262) 649-9212 (see below for individual extensions)
---

Rebecca Briggs | Eugene, OR | Communications, Website, and Media | rebecca@biodynamics.com | x3
Prior to finding her niche in communications and agriculture, Rebecca worked for four years as an attorney for a law firm in Washington, D.C. She joined the Biodynamic Association in the summer of 2007 as editor of the Biodynamics journal, soon expanding to focus on general communications and outreach. Rebecca received a B.A. in political science and religious studies from the University of Pittsburgh, a J.D. from Georgetown University, and an M.S. in environmental studies from the University of Oregon. She has been active in food and farming issues, including working at Ruby and Amber's in Dorena, a small horse-powered Biodynamic® farm; editing and designing a local food and farm guide; and serving as a former board member of the School Garden Project of Lane County. Based in Eugene, Oregon, she enjoys working in her garden, exploring the local food scene, and soaking up the natural splendor of the Pacific Northwest. 
---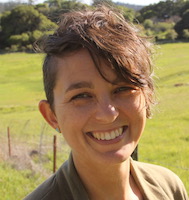 Thea Maria Carlson | Santa Rosa, CA | Executive Director | thea@biodynamics.com | x5
Thea Maria Carlson is Executive Director of the Biodynamic Association, bringing vitality and renewal to the food system through regenerative agriculture. Thea is a leader, facilitator, educator, and farmer dedicated to building living soil, growing nutritious food, and nurturing vibrant communities. She lives in the Mayacamas Mountains in Sonoma County, California, and frequently visits other parts of the world. Since 2011, Thea has played a key role in developing the Biodynamic Association's programs and exploring new ways to manage and evolve the organization. Her previous experience includes diversified organic and biodynamic production farming; teaching gardening, nutrition, and beekeeping; designing, building and managing urban community and educational gardens; and organizing strategic communications trainings for nonprofit leaders. Thea holds a B.S. in Earth Systems from Stanford University and a permaculture design certificate from Occidental Arts and Ecology Center. She is also a graduate of The Coaching Fellowship and the Center for Courage and Renewal's Academy for Leaders.
---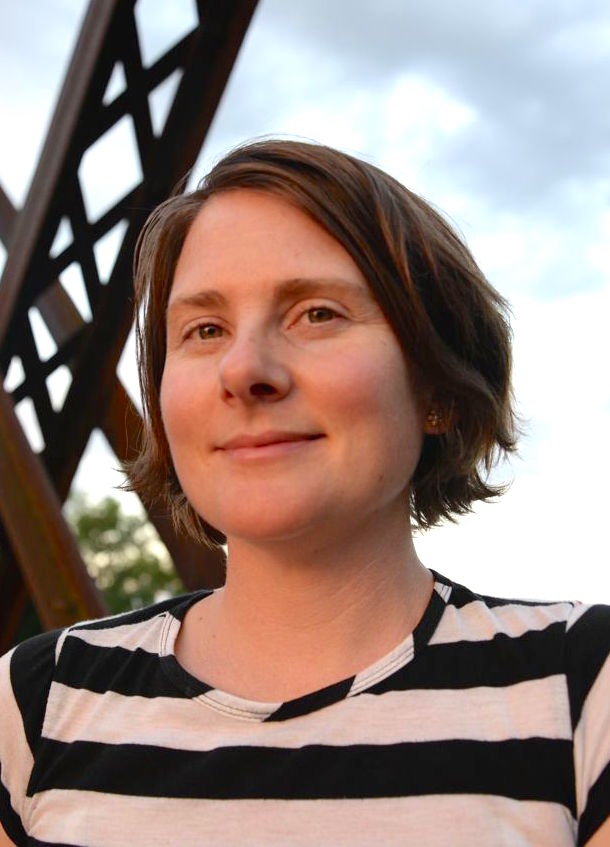 Karisa Centanni | North Adams, MA | Development and Fundraising | karisa@biodynamics.com | x11
Karisa is Development Director for the Biodynamic Association and brings years of experience co-creating and implementing grassroots fundraising and capital campaigns to this role. She has worked in local food systems, food policy, and food justice sectors for over a decade, and is a dedicated student of biodynamics. She has completed apprenticeships or internships at Live Power Community Farm, Spikenard Farm, and Delphi Agrarian Arts Foundation — and owes much to the invaluable education that each opportunity has gifted her with. She has seen first hand, through work as an estate garden manager, orchardist, and experiential educator, the transformative effect that biodynamic methods have on farm organisms and is forever committed to practicing regenerative agricultural practices. She lives in western Massachusetts and enjoys making and experiencing art, exploring the woods, and visiting swimming holes with family and friends.
---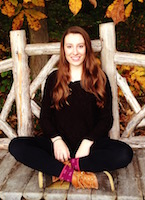 Sophie D'Anieri | Oaxaca, Mexico | Conference Youth Activities and Homestay Coordinator and Operations  | sophie@biodynamics.com | x15
Sophie brings her passions for sustainable agriculture, food justice, and community development to her roles with the Biodynamic Association. A recent graduate from Bard College, she studied environmental and urban studies and focused on food systems and agriculture. Throughout her studies, she worked on various farms in the Hudson Valley, many of which integrated biodynamic practices, and also worked with various organizations to support environmental sustainability and social justice in local communities. She currently lives in Oaxaca, Mexico, where she is honing her Spanish language skills, learning about agricultural systems and food sovereignty in a new climate, and working with an NGO to support community-based, equitable educational opportunities.
---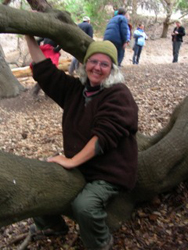 Karen Davis-Brown | Sauk Centre, MN | Biodynamics Journal | karen@biodynamics.com | x1
Karen Davis-Brown is Editor of the Biodynamics journal. A longtime anthroposophist with a successful career in human services, biodynamic agriculture was Karen's "best midlife crisis ever." She received her initial training as a member of the Biodynamic Association of Northern California (BDANC) (1999-2012) and began working as a volunteer with the journal at that time. Since then, she has worked in organic and biodynamic agriculture as a grower, trainer, writer, marketer, editor, newsletter/website designer, inspector, and consultant, in most regions of the North American continent. Her passion is to facilitate the sharing of experiences and the exchange of ideas among members of the North American and international biodynamic communities.
---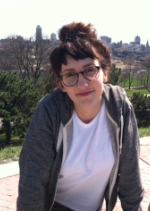 Kaitlin Downs | Milwaukee, WI | Business Partner Support, Scholarship Fund, and Online Groups | kaitlin@biodynamics.com | x8
Kailtin is a recent graduate from the University of Wisconsin Milwaukee, where she got her B.A. in International Politics. While at UWM, she completed three internships (one in the courthouse and two others in local nonprofits) and was very active in volunteering. She became interested in agriculture during her senior capstone, where she centered her studies around agrarian reform practices and land grabbing in Africa. She is especially interested in urban gardening, nutrition, and anything involving helping the bees. She plans to continue her education and return for her Masters in Public Health next fall. In her spare time, she loves camping, biking, reading, and selling vintage clothing.
---
Raphael Guzman | Philmont, NY | Biodynamic Education and Conference Volunteer and Special Events Organizer | raphael@biodynamics.com | x13
Raphael brings to her roles a passion for biodynamics and community development. A California native, she has a diverse background in farming, the arts, Waldorf education, sociology, and anthroposophy. She views her work as a stewardship and draws on her knowledge from a decade with Rudolf Steiner College. In addition, she lends her experience in developing initiatives in farming, CSAs, and co-operative ventures. A perennial student, Raphael is currently studying the Practical Arts (fiber craft, blacksmithing, and woodwork) and their relationship to the whole farm organism. She believes in the power of farming to bring together the nourishment of the body and land and to inspire social renewal. Raphael currently resides in upstate New York where she can be found splitting wood, baking bread, and knitting.
---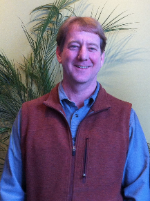 Robert (Karp) Karbelnikoff | Milwaukee, WI | Strategic Advisor and Community Builder at Large | robert.karp@biodynamics.com | x6
Robert is a long-time social entrepreneur in the sustainable food and farming movement. Robert has helped start numerous innovative food projects, including community supported agriculture projects (CSAs), farmers' markets, institutional buying projects and farmer-buyer-consumer alliances. He is also the founder of New Spirit Farmland Partnerships, LLC, which helps organic and sustainable farmers acquire farmland by linking them with ethical investors. Robert is the former executive director of Practical Farmers of Iowa and former board chair of the Michael Fields Agricultural Institute. Robert's writings include an analysis of the sustainable food and farming movement in the light of Rudolf Steiner's economic insights titled Toward an Associative Economy in the Sustainable Food and Farming Movement and an essay titled "Community and Agriculture: An Iowa Pilgrimage" published by Free River Press in Eating in Place: Telling the Story of Local Foods. Robert lives in Milwaukee, Wisconsin.
---

Zachary Krebs | Eugene, OR | Technology 
Zachary enjoys implementing creative technology solutions for growing sustainable organizations. His current interest is in making easy to use software that empowers users to maintain and grow their websites and CRM systems while contributing back to the wider free and open source software movement. Zachary loves drinking tea, practicing taijiquan, and spending time in the mountains foraging for chanterelles around Eugene, OR.
---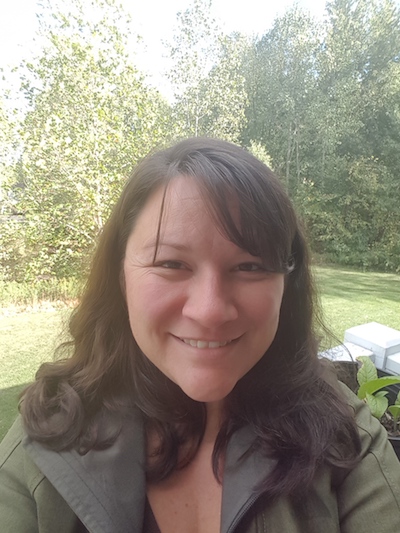 Anna McAvoy-Emrick | Holt, MI | Finances and Operations | anna@biodynamics.com | x2
Anna comes to the BDA with seven years of experience working in program and event management roles in nonprofits. Most recently, she served as a program manager for a regional educational series and helped to increase the efficacy and number of educational offerings of that society, as well as increasing the documentation and efficiency of operations. Her interests in process and policy, membership retention, organizational structure, and farming philosophies converge in her role with the BDA. She earned a B.S. in Nonprofit Management from Manchester College (now Manchester University). In her spare time she enjoys vegetable gardening (especially employing the principles picked up through the biodynamic movement), reading, sewing, cooking and baking, and hosting/visiting friends and family.
---

Anthony Mecca | Red Hook, NY | Farmer Training | anthony@biodynamics.com | x14
Anthony began farming 12 years ago, in search of a place to wonder, explore, and serve. In farming, he found hot sun, hard physical work, and community to be potent medicine. After five years learning from a diversity of farms, Anthony was called to the Hudson Valley of New York to begin Great Song Farm in 2010. Here he found his kin and began deepening his work with biodynamic farming, anthroposophy, inner work, and community life. Fostering direct and meaningful relationships between nature, agriculture, and community is central to his work. Anthony brings experiences as a student, WWOOFer, apprentice, farm-worker, farmer, and mentor to his work coordinating Farmer Training at the BDA. He also enjoys cooking, reading, and sitting quietly in the grass with the cows.
---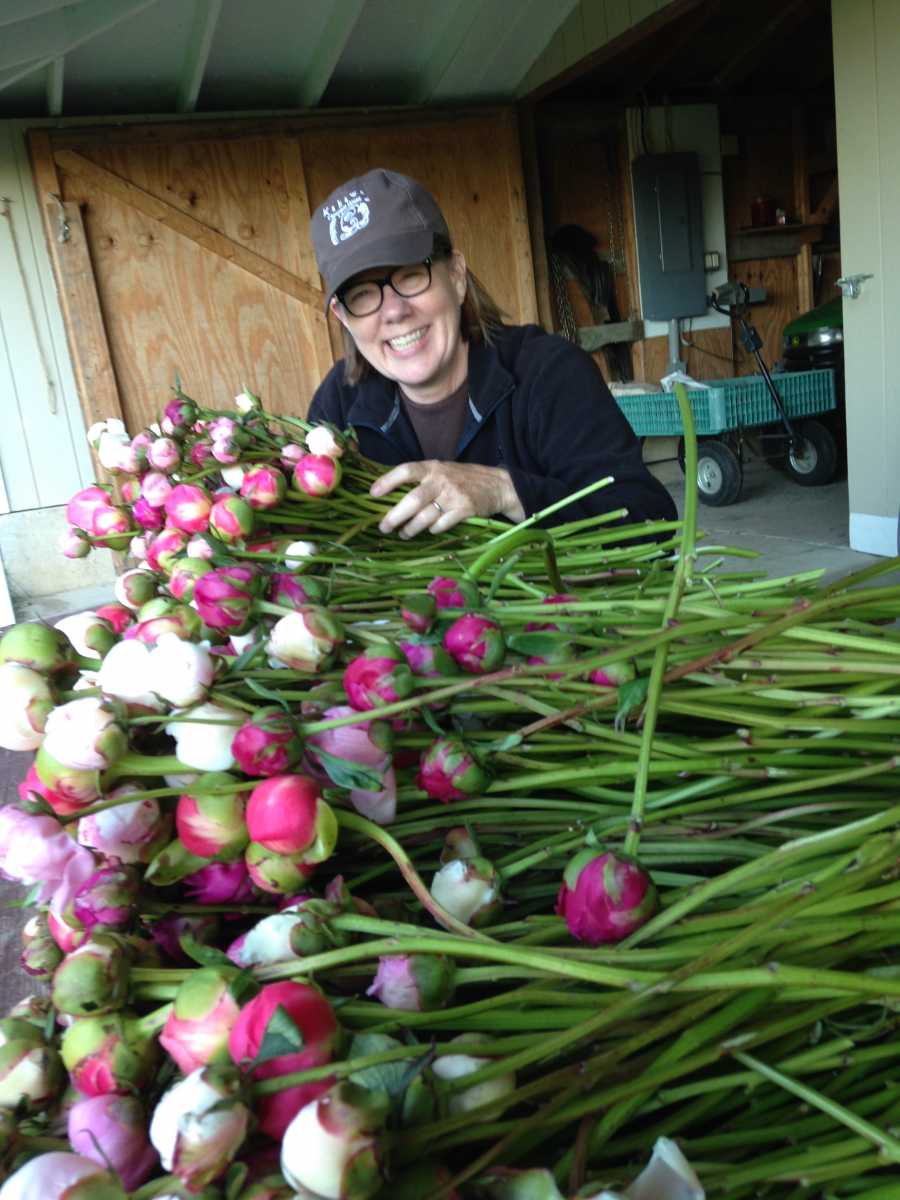 Penny Molina | Brooklyn, WI | Business Relationships | penny@biodynamics.com | x7
With an ongoing sense of wonder at the miracles produced by biodynamic and organic farming, Penny is a city kid from Chicago who discovered farming in Wisconsin's Driftless Region and never looked back. Penny began working with the BDA as the conference coordinator for the 2012 and 2014 conferences before moving into her current role at the BDA of fostering business relationships. With more than 25 years of experience in marketing, event planning, and fundraising, Penny brings a strong business perspective to the farming community. Her education includes a BA from Boston College, a Stateline Farm Beginnings Certificate from Angelic Organics Learning Center, and various farming seminars at Michael Fields Agricultural Institute, the Midwest Organic Farming Conference, and the Biodynamic Association. She and her husband, Phil are joyful stewards of a 10-acre flower farm, event center, and lodging hosts on Still Point Farm, just 20 minutes south of Madison.
---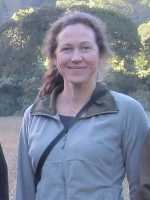 Sarah Weber | Squamish, BC | Research Program, Bridging the Americas Initiative | sarah@biodynamics.com | x10
Sarah first encountered biodynamics in 2000 and has continued learning about it ever since. Sarah is excited to play a role in supporting biodynamic research across the continent. Based in Squamish, Cascadia, Sarah conducted a biodynamic apprenticeship at C-Dar Lodge Farm, has taken part in biodynamic preparation making, organized biodynamic courses, and travelled to many farms and gatherings to see how biodynamics is practiced and understood as widely as possible. She is motivated to explore applications of biodynamics in forestry and land restoration. Sarah completed her M.Sc. Forestry and B.Sc. Natural Resources Conservation at the University of British Columbia, Vancouver. She has walked many miles in the woods conducting fieldwork for wildlife research, forest ecology, silviculture, and as a backcountry park ranger. More recently she has worked as a social scientist and cultural researcher, carrying out traditional land use and related studies. She is inspired by gardening and adventuring in the outdoors with her husband, their black dog, and friends by foot, bike, boat, and skis.