Advancing the understanding and practice of biodynamics
The Biodynamic Research Development Program has formed in response to direction from BDA members and other stakeholders, who have indicated that research is needed at this time to support the work of biodynamic farmers and the further development of the biodynamic movement. The program aims to advance the understanding and practice of biodynamics by:
Supporting innovative, rigorous, relevant, and, in some cases, publishable biodynamic research;
Creating a peer learning community of biodynamic researchers;
Generating and maintaining online resources on biodynamic research for researchers, practitioners, funders and the general public; and
Fostering research collaboration with farmers and other stakeholders.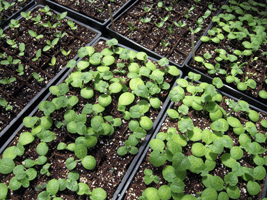 Biodynamic Research References Portal
The Biodynamic Research References Portal aims to make existing research more readily available, so that future work can connect to and expand on it.