Jun 27, 2019
By
Biodynamic Association
With an ongoing sense of wonder at the miracles produced by biodynamic and organic farming, Penny is a city kid from the Chicago area who discovered farming in Wisconsin's Driftless Region and never looked back. Penny began working with the BDA as the conference coordinator for the 2012 and 2014 conferences before moving into her current role at the BDA of fostering business relationships. With more than 25 years of experience in marketing, event planning, and fundraising, Penny brings a strong business perspective to the BDA team. Her education includes a BA from Boston College, a Stateline Farm Beginnings Certificate from Angelic Organics Learning Center, a Permaculture Design Certificate and various farming seminars at Michael Fields Agricultural Institute, the Midwest Organic Farming Conference, and the Biodynamic Association.
Penny explains that "my basic understanding came while I was doing some marketing work for Michael Fields Agricultural Institute. My eyes were opened by Christopher Mann and Janet Gamble to what biodynamics can achieve, especially when someone is truly in tune with the land, themselves, and the Earth's ever-changing forces."
She says that she especially loves "being at the conference each year and seeing someone get that 'aha' moment of understanding of biodynamics and the resolve that takes hold from knowing there is a better way, a more hope-filled way, to steward our planet acre by acre."
When not working on connecting people to biodynamics, Penny and her husband, Phil, are joyful stewards of a 10-acre flower farm where they grow and harvest flowers and host weddings on Still Point Farm, just 20 minutes south of Madison, Wisconsin.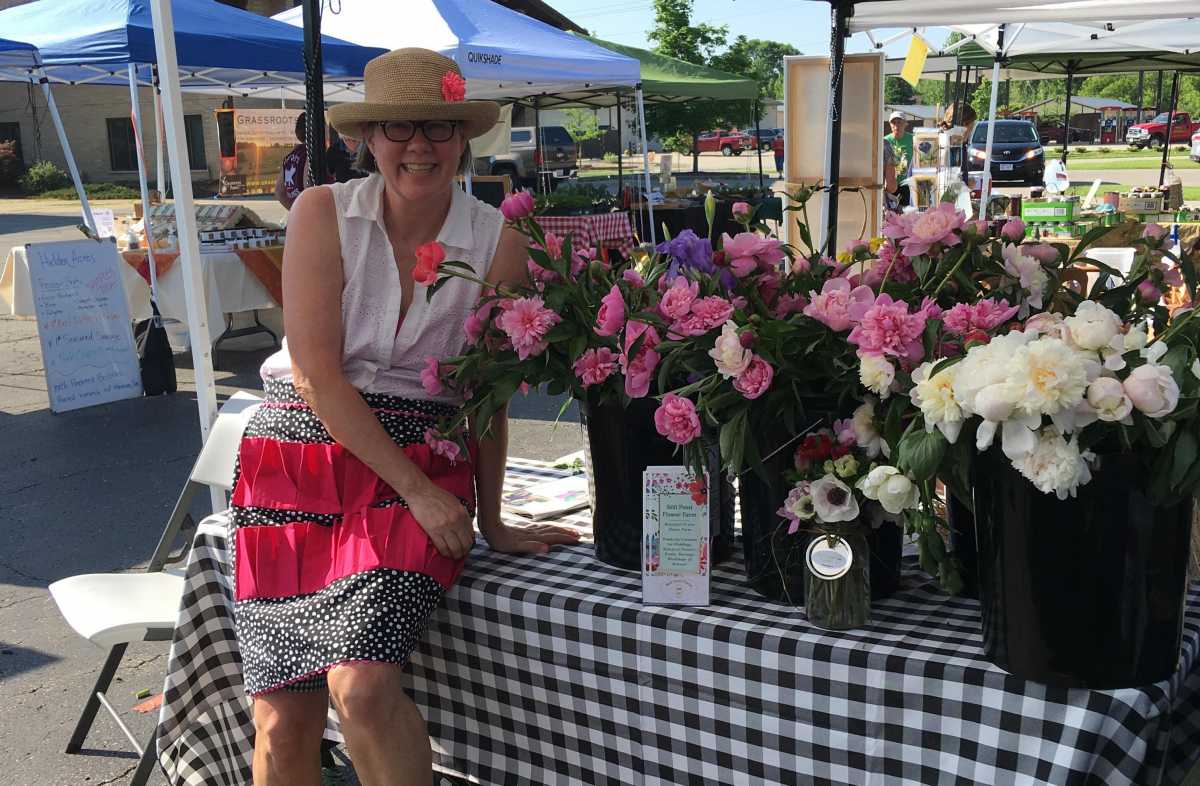 "On Monday mornings during the summer, I deliver flowers," Penny says. "I call it my 'Spreading Joy' mornings. The rest of the week, I get to engage people in the joyful pursuit of supporting biodynamics and all it has to offer. Pretty cool, huh?!?"
If you have a business or lead an organization and would like to learn more about the BDA's Business Partners Membership Program, please contact Penny Molina at  262.649.9212 x7 or penny@biodynamics.com.