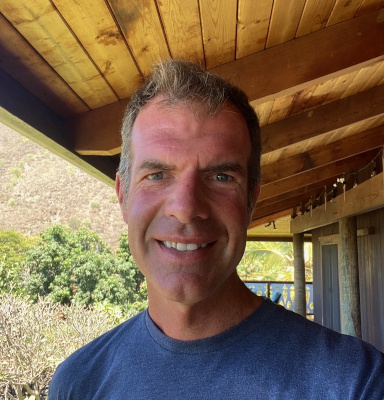 The Biodynamic Demeter Alliance reached an important milestone in the evolution of our organization! Frederick Smith joined our team as the Director of Economic Development this June. Frederick comes to the organization with an MBA from UC Davis School of Management and over ten years of experience in sustainable food systems and economic development, including serving as the Executive Director of the Environmental Action Committee of West Marin, North Coast and Bay Area Coordinator for California Farmlink, and as a marketing and finance consultant for farmers, value-added food entrepreneurs, foundations, and nonprofits. He has also been supporting the Biodynamic Demeter Allianceʻs communications work for the last nine months, including managing the Allianceʻs social media and weekly e-newsletter and providing marketing and fundraising expertise.
Frederick will head up the Economic Sphere, also called the Biodynamic Exchange, of the Biodynamic Demeter Alliance with the goals of building the biodynamic marketplace, ensuring biodynamics is at the table of conversations defining regenerative and healthy agricultural practices, and helping to develop systems to compensate biodynamic farmers for the ecosystem services they provide. A core part of Frederick's responsibilities will be to bring the lens of Associative Economics to the discussions of distribution and developing markets.
"How do we grow the tent?" Frederick asked in his interview. "How do we ensure biodynamic farmers are paid fair prices, that all people have access to healthy food, and that biodynamics is inclusive of everyone?" These are tough questions with no easy answers, but they are central to our mission. 
Our mission is to heal people and the planet through agriculture. We advance the adoption of Biodynamic practices among growers and work to bring together producers, consumers, advocates, and policymakers to create a thriving, equitable agricultural system that nurtures and supports the well-being of communities economically, environmentally, and spiritually.
Launching the Economic Sphere is vitally essential to achieving these goals. In addition to existing projects like our current rebranding effort, developing a Biodynamic Flavor Guide to connect Demeter-certified producers with consumers, and cultivating a Biodynamic Producers Showcase at the National Biodynamic Conference this November, we are actively seeking opportunities to develop processing facilities and expand markets for existing producers, and convert more farmers to Demeter-certification. If you have any economic project ideas or would like to contribute your time to help us reach these goals, please get in touch with Frederick at frederick@biodynamics.com.
We reached this milestone through the generosity of our supporters, who see the value of investing in the future of biodynamics, our planet, and humanity. Thank you for your generous support!
"The world needs what Biodynamic agriculture can bring," Executive Director Sheila Foster said. "Together with everyday consumers who begin to ask for and demand more food and fiber grown in a way that gives back more than it takes, we can transform our world. Launching the Economic Sphere of the Biodynamic Demeter Alliance is an important step, and Frederick is just the person to lead this effort. I am thrilled that he is willing to join us."
To contact Frederick Smith directly (and congratulate him on joining the Alliance!), email Frederick@biodynamics.com.
Click here to make a tax-deductible donation to Biodynamic Demeter Alliance to support the Economic Sphere and other programs.