ENJOY remarkable cuisine, explore museums and historic sites, and browse renowned art galleries in one of the most walkable cities in the U.S.
Location
Santa Fe Community Convention Center
The conference will take place at the Santa Fe Community Convention Center (link is external), in the heart of Santa Fe. Like much of the city, its architecture incorporates natural textures of adobe and wood, lets in lots of natural light, and has a courtyard and several terraces connecting its indoor spaces with the outdoors.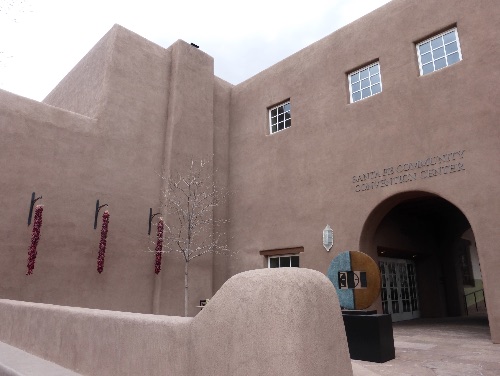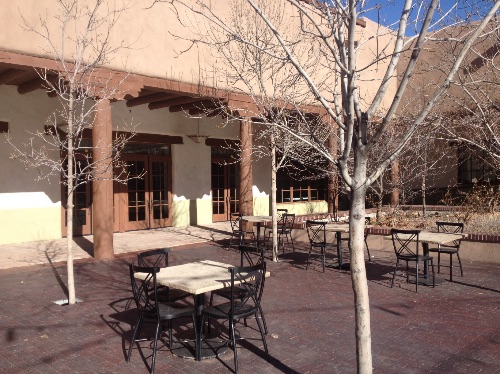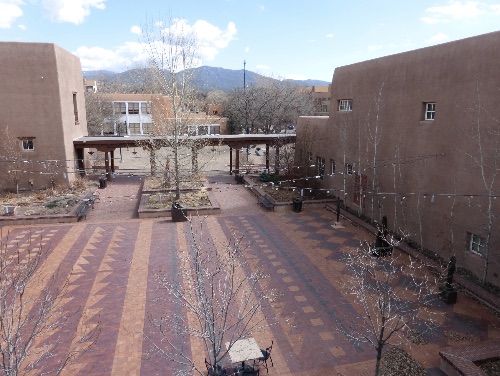 Santa Fe
With its many historic sites, museums, and other cultural amenities, Santa Fe (link is external) is a city that is easy and fun to explore, and it has been rated as one of the most walkable cities in the U.S.
The city is both the highest and the oldest capital in the U.S. Founded between 1607 and 1610, it's America's second oldest city. In 2005, Santa Fe became the first U.S. city to be chosen by UNESCO as a Creative City, one of only nine cities in the world to hold this designation. The city's historic buildings and distinctive Spanish-Pueblo architecture have been preserved due to a zoning code passed in 1958.
Nineteen native American pueblos (link is external) are found in New Mexico, with eight north of Santa Fe.
Parking: Parking at the Convention Center is $5 per day, or $8 to leave and return in the same day. It is open 24 hours/day.
Shuttles will be available on an as-needed basis from the Eldorado Hotel, Hotel Santa Fe, Las Palomas, and Santa Fe Sage Inn.
Exploring Santa Fe:
Getting around Santa Fe: