Land
The 2019 Biodynamic Conference will take place at the base of the Adirondack Mountains in Upstate New York, on the shores of Lake George (originally called Andia-ta-roc-te). This land is at the intersection of Abenaki, Haudenosaunee, Mohawk, and Mohican territories (link is external). We honor and acknowledge the Indigenous stewards of this land, and recognize that we will be gathering on unceded territory.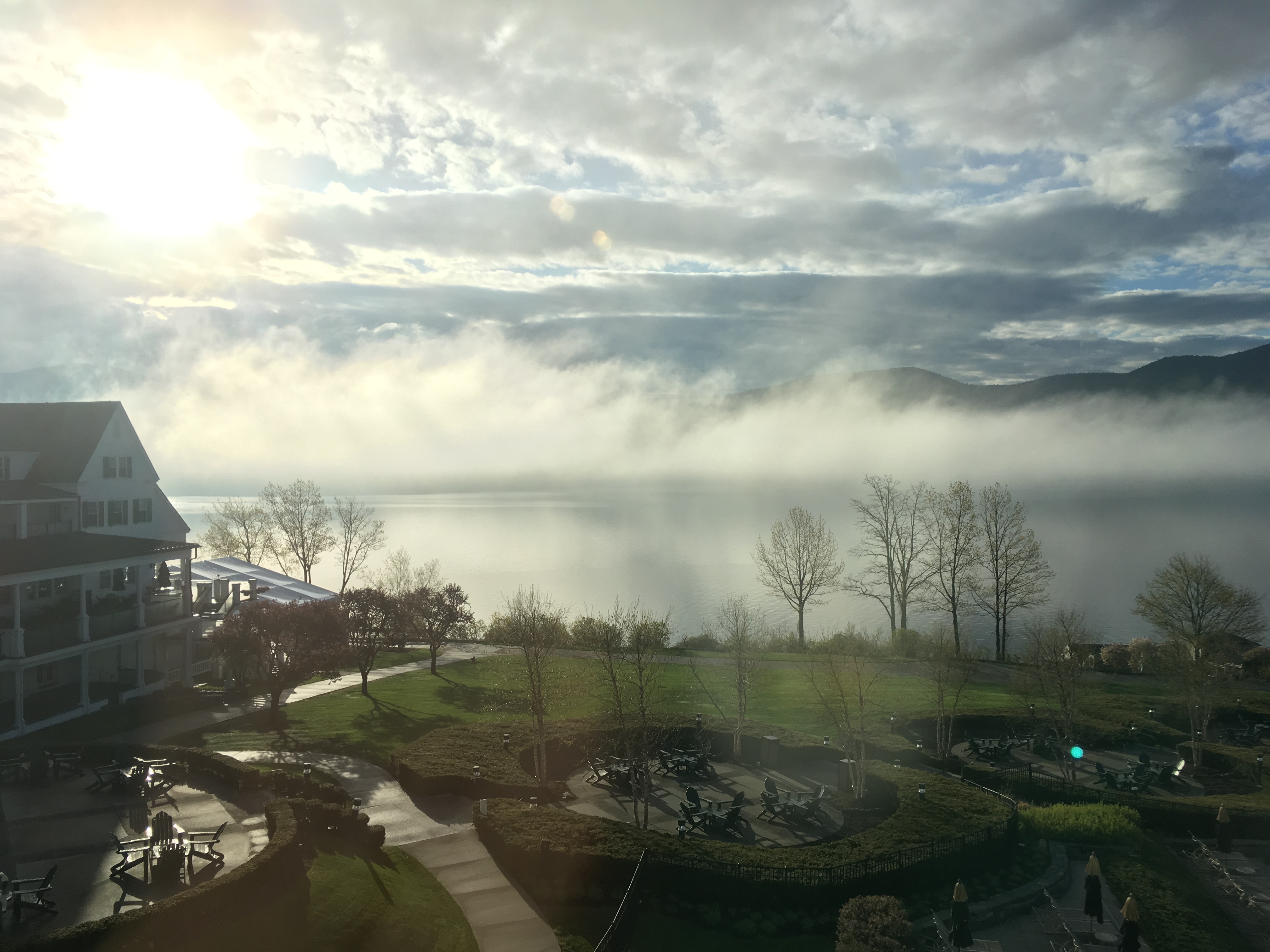 Venue
Most conference activities will take place at the Sagamore Resort (link is external), a landmark hotel situated on a private 70-acre island in Lake George. The Sagamore offers a beautiful and unique setting with easy access to nature in the midst of the conference. Pre-conference field days will also take participants to farms in the Hudson Valley.
Reserve Your Room at the Sagamore
Discounted hotel rooms will offer the convenience of staying right on site, with amenities including complimentary high-speed Wi-Fi and parking, in-room refridgerators, and HD television. The resort also includes an indoor pool, fitness center, entertainment and sports facility spa, tennis courts, and golf course.
We encourage you to reserve soon to make sure you have the room that meets your needs.
Location: The Sagamore Resort on Lake George, 110 Sagamore Road, Bolton Landing, NY 12814
Reservations: Call 866.384.1944 or reserve online using the code BIO2019.
Please note: All hotel rooms and suites (in the main building) and lodge rooms and lodge suites (in condo-style building next to the main hotel) are the same rate of $129. When you visit the Sagamore site to make your reservation, please make sure to view all the room types by selecting the "all" tab above the room types. Please select the room type that best meets your needs, leaving the suites in the lodges (condos) for those with family or groups that need kitchenettes. All rooms are within walking distance of all conference activities and meals.
Room Sharing
We encourage individuals looking for affordable lodging options to use our Biodynamic Conference forum to coordinate room shares with other conference attendees. To do so, either create a post or respond to an existing post with your expected check-in and check-out dates and other rooming needs or requests. This forum is viewable only to logged-in users, so you will need a website account to access it.
Attendees will be responsible for coordinating room share logistics such as reservations and arrival details amongst each other. Please contact registrar@biodynamics.com with any questions.