Centering the needs & voices of Black, Indigenous, People of Color, the In Living Color Virtual BIPOC Space is a space designed by and for BIPOC participants, providing a refuge for people to gather, connect, rest, and share in the celebration of our lineages & lived experiences.
The In Living Color Virtual BIPOC space is also a place for BIPOC participants to access emotional and energetic support throughout the duration of the conference by way of Amanda David and Mandana Boushee, (BIPOC Herbalists and facilitators of the In Living Color Space.)
BIPOC participants are invited to join the space anytime during our Open Hours. Open Hours will be held live during all 4 days of the conference from 4-6 pm Eastern Standard Time.
The space will open on Thursday, November 12th, with an Opening Ceremony at 4 pm, Eastern Standard Time, and will close with a Closing Ceremony on Sunday, November 15th at 4 pm, Eastern Standard Time.
Please utilize this resource to confirm the times in your region: http://www.thetimezoneconverter.com/
The In Living Color facilitators will also be on-call and available 24/7 during the conference via email.
To receive access links to the space and connect with the In Living Color BIPOC space facilitators, Amanda David and Mandana Boushee, please email them at inlivingcolorspace@gmail.com
If you have questions about the inclusion of this space in the conference, please contact Raphael Guzman at raphael@biodynamics.com
Please consider learning more through the following resources.
Why People of Color Need Spaces Without White People, by Kelsey Blackwell, on the importance of these spaces when we gather.

Racial Microaggressions Are Real. Here's How to Navigate Them, by Ruth Terry, on microaggression culture.

Woke Without The Work, an online workshop for Non-BIPOC Herbalists, who are seeking to move beyond optical support of our communities, towards active, tangible, and embodied practices of equity.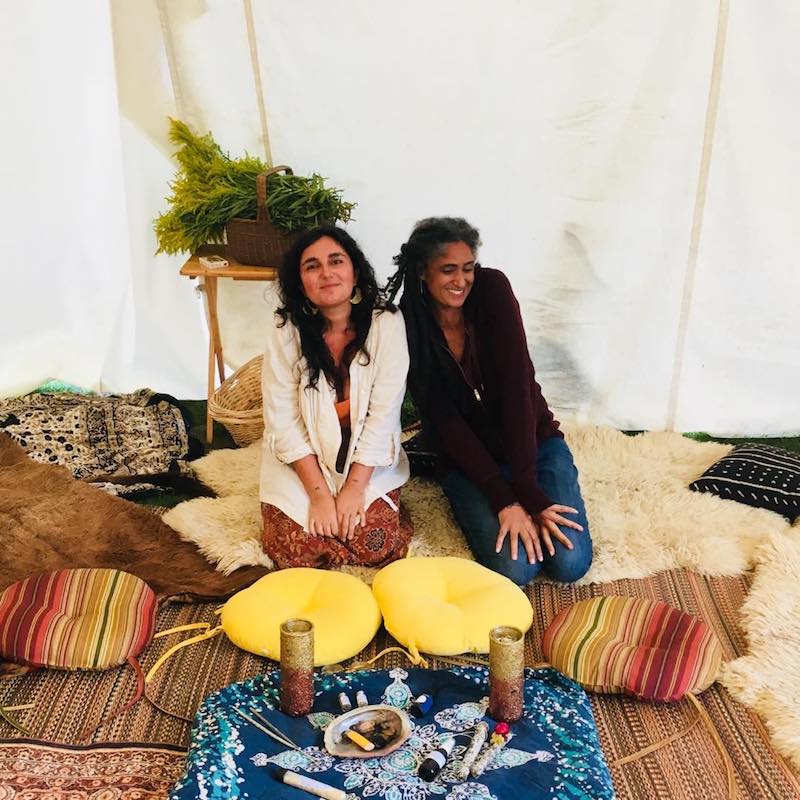 Facilitator Biographies
Amanda David is a community herbalist, the mother of three amazing children, and the creator of Rootwork Herbals and the many initiatives that are a part of that container. She tends plants and people growing gardens, handcrafting remedies, offering consultations and teaching. Her approach to herbalism is based in the ways of her ancestors, building intimate relationships with the plants that grow nearby in order to bring herbal medicine and home healthcare to the people. In doing this, she sees herbalism as a means to support life and thus resist against oppressive systems, which undermine health. Above all, Amanda is a lover of plants and a lover of people and is passionate about bringing them together in a down to earth, joyful and accessible way that promotes personal and planetary healing.
Mandana Boushee is an Iranian-American herbalist, storyteller, gardener, and educator at Wild Gather: Hudson Valley School of Herbal Studies. Her exploration of plant medicine began in her childhood kitchen, where she first encountered the sound of the mortar and pestle finding rhythm, the smell of rue and angelica smoke curling up from the sofreh and the stories of her ancestors carried forward by her mother. She weaves her Iranian ancestry, culture, and plant tradition into all facets of her work as a herbalist and is dedicated to re-centering the voices, stories, rituals, and histories of the BIPOC community, particularly around health, healing and food.