Help Us Cultivate a Rich and Dynamic Experience
at the 2020 Online Biodynamic Conference!
The Biodynamic Community Needs You!
La información de becas en español está por debajo.
The North American Biodynamic Conference has never been more accessible than it is this year. We hope to be able to fully fund up to 200 scholarship participants for this dynamic and interactive online experience! This opportunity will allow for a widening of our community, uplifting the voice and story of those whose perspectives are different and stirring. We look forward to further raise the awareness and understanding of biodynamic agriculture, which we hope will be greatly enhanced by the online nature of this year's conference.
We are committed to making the Online Biodynamic Conference accessible to all those interested in participating, and we encourage all those who need financial assistance to apply for a scholarship award, even, and especially, those who are new to biodynamic agriculture.
There is work to be done to dismantle racism and make space for diversity, equity, and inclusion at the table that is our greater community. This work is foundational to the healing work of regenerative agriculture now. In our commitment to "...stand in solidarity with people who have been and continue to be systematically excluded from access to land, water, capital, education, organizational and political leadership, and the founding unalienable rights of the United States," we will prioritize offering scholarships to Black, Indigenous, and People of Color.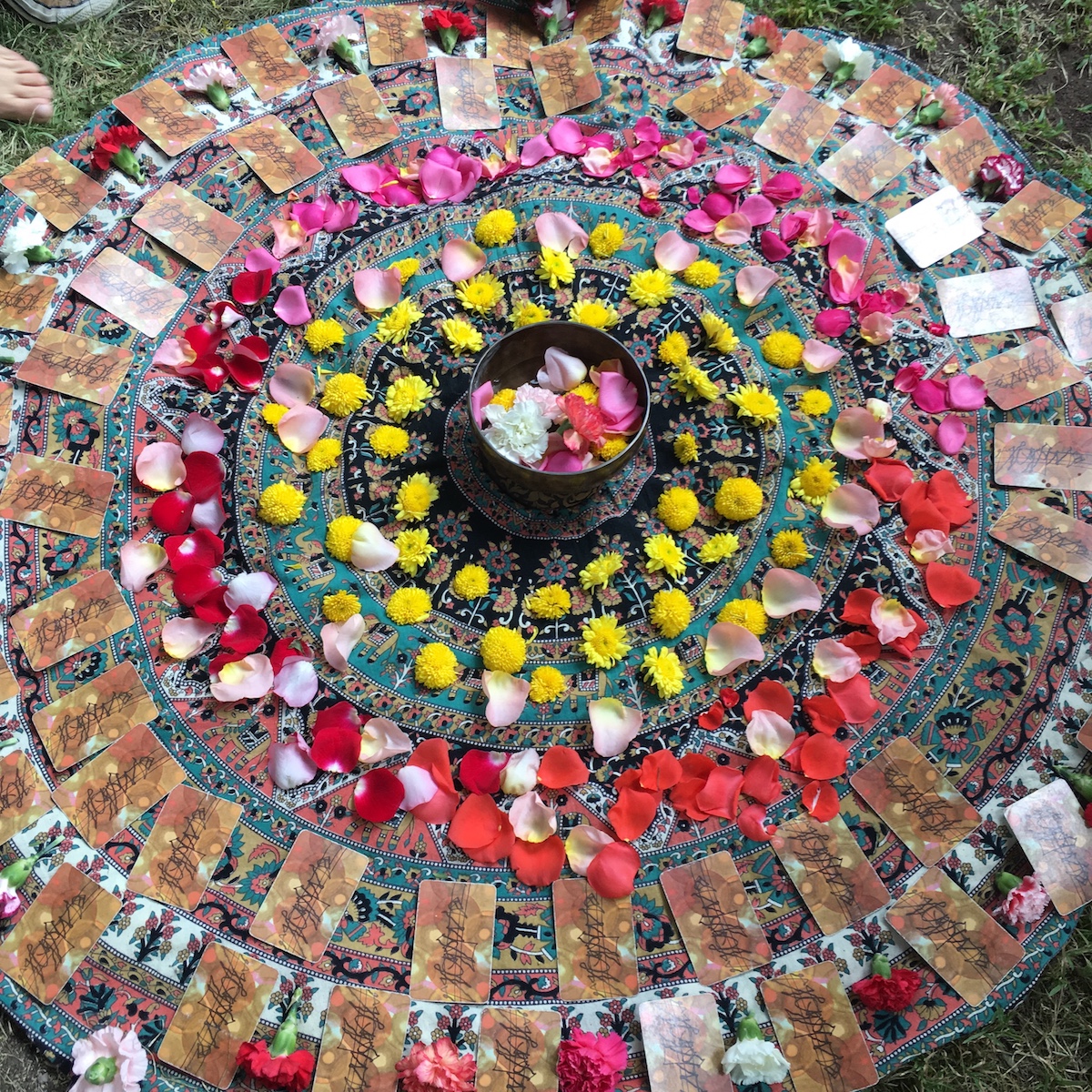 ---
We encourage all who are interested to apply!
We are actively growing and expanding our community to include the voices of those who are not typically found in the center of our circles. Diversity and financial need, therefore, are thoughtfully considered in determining awards. Priority is given to applicants who demonstrate a strong interest in learning about and pursuing biodynamic farming or gardening, including:
Scholarship applications for the 2020 Online Biodynamic Conference are now open, and will be reviewed and awarded on a rolling basis between September 15 and November 1. Early applications are encouraged!
---
Give to Make More Scholarships Available!
Our ability to offer scholarships depends on the generosity of many people and organizations in our community. This year, your scholarship gifts will be matched dollar for dollar up to $10,000, thanks to a challenge grant from Eco Terreno (link is external).
Double your impact and give today or by calling 262-649-9212 x5.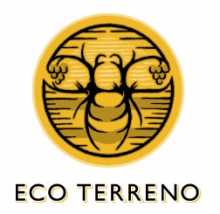 ---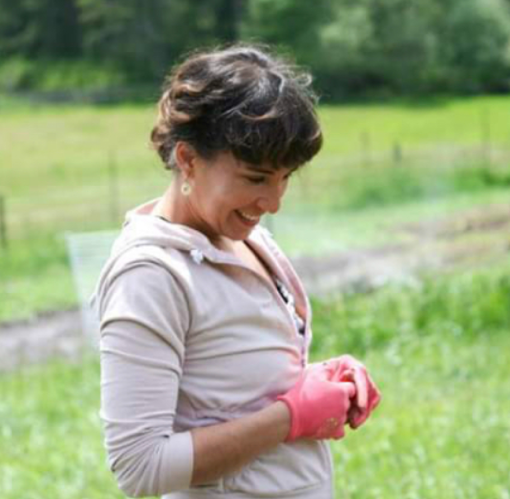 Emily Trujillo, OR
Attending the biodynamic conference gave me the opportunity to be in community with others who care deeply about biodynamic agriculture. The conference also provided me with the opportunity to participate in an in-person educational experience on a variety of topics related to biodynamics. From beekeeping to wine growing, and seed collecting to planting with the biodynamic calendar, the conference provided a rich and engaging learning environment.I look forward to working more deeply with the preparations and planting calendar. Additionally, the preconference winemaking workshops allowed me to experience biodynamics being applied to the area of my interest. I'm grateful for the connections I made with Oregon's biodynamic winemakers and growers. I feel like I left with a network of community and mentors.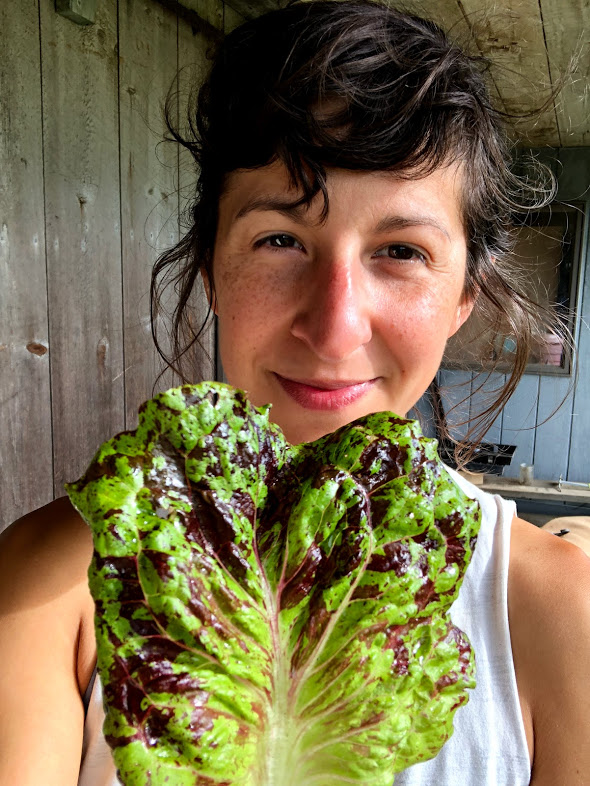 Monica Mejia, MA
As someone who is just beginning to learn about biodynamic practices and its anthroposophical foundations, I felt grateful to participate in the three consecutive morning sessions on "The Spiritual Foundations of Biodynamics." Each presenter, through their own anthroposophical studies and experience, shared key insights and perspectives through which to frame biodynamic theory and practice. This particular track crystallized understandings for me and illuminated new ideas I feel compelled to explore more. Other workshops opened my eyes to other aspects of Biodynamics, such as the spirit of the bee, seed saving for farm individualization, and biodynamic practices in other parts of the world.

In addition to the programming of the conference, I experienced genuine connection with people from all over the world. The diversity of pursuits, interests, stories, and wisdom was beautiful to experience. From this conference, I gained new understandings, formulated new questions, expanded my network of connection, and feel empowered to dive deeper!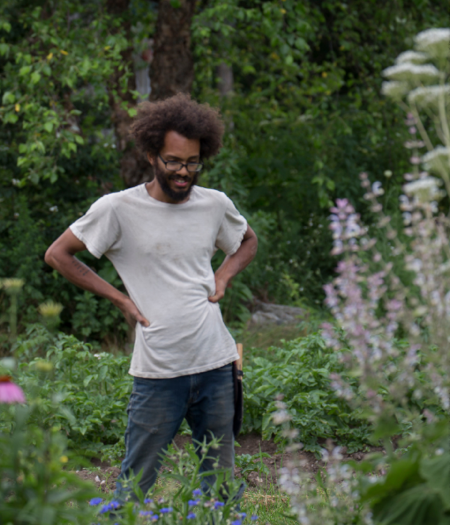 Benoit Azagoh-Kouadio, MA
The greatest thing that I gained from this experience was the opportunity to connect with like-minded and similarly passionate people who care about "enlivening the soil" and honoring the fact that "in nature everything is interconnected". I felt really blessed to be a part of the gathering and to represent both my farm and a new generation of conscious stewards charged with taking on the great work of ecological agriculture. I look forward to maintaining the relationships and continued opportunities to learn, collaborate and connect with the many wonderful people I am grateful to have met.
---
¡Ayúdanos a cultivar una experiencia rica y dinámica en la conferencia biodinámica 2020 en línea!
¡La comunidad biodinámica te necesita!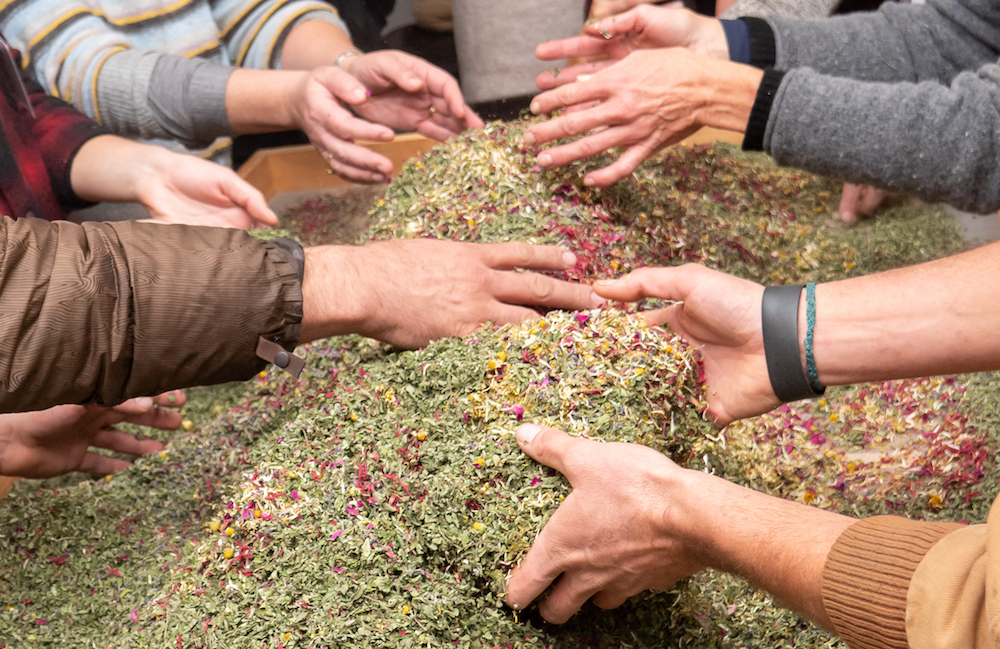 La Conferencia Biodinámica de América del Norte nunca ha sido más accesible que este año. ¡Esperamos poder dar becas completas a hasta 200 participantes para esta experiencia dinámica e interactiva! Esta oportunidad permitirá una ampliación de nuestra comunidad, elevando la voz y la historia de aquellos cuyas perspectivas son diferentes y conmovedoras. Esperamos aumentar la conciencia y la comprensión de la agricultura biodinámica y esperamos que este aspecto sea aun más posible en línea.
Comprometemos a hacer que la Conferencia Biodinámica en línea sea accesible a todos los que estén interesados en participar. Animamos a todos los que necesitan ayuda financiera a solicitar una beca, incluso y especialmente, si usted es nuevo a la agricultura biodinámica.
Hay trabajo que hacer para desmantelar el racismo, y hacer espacio para la diversidad, la equidad y la inclusión en nuestra comunidad más grande, y esta actividad es fundamental para el trabajo curativo de la agricultura regenerativa ahora. En nuestro compromiso de estar en la solidaridad "con las personas que han sido y siguen siendo sistemáticamente excluidas del acceso a la tierra, el agua, el capital, la educación, el liderazgo organizacional y político, así como de sus derechos inalienables fundacionales de los Estados Unidos" priorizaremos la oferta de becas a las personas negras, indígenas y personas de color.
¡Animamos a todos los que estén interesados a aplicar!
Estamos creciendo y expandiendo activamente nuestra comunidad para incluir las voces de aquellos que no se encuentran típicamente en el centro de nuestros círculos. Por lo tanto, la diversidad y la necesidad financiera se consideran con cuidado para determinar los premios. Se da prioridad a los solicitantes que demuestran un gran interés en aprender y perseguir la agricultura o jardinería biodinámica, incluyendo:
Miembros de la Asociación Biodinámica (¡la membresía comienza en solo $5/año!)
Personas negras, indígenas y personas de color
Estudiantes inscritos en el Biodynamic Farmer Foundation o en el Development Year
Agricultores actuales
(enlace próximamente)
Las solicitudes de becas para la Conferencia Biodinámica 2020 en línea ya están abiertas. Serán revisados y premiados de forma continua entre el 15 de septiembre y el 1 de noviembre. ¡Se recomienda aplicar temprano!
---
¡Dar para que más becas estén disponibles!
Nuestra capacidad para ofrecer becas depende de la generosidad de mucha gente y organizaciones de nuestra comunidad. Este año, sus donaciones para becas serán igualados dólar por dólar hasta $10,000, gracias a una donación generosa de Eco Terreno. Doblar su impacto y dar hoy en biodynamics.com/fund-a-farmer o llamando al 262-649-9212 x5.