Christopher Mann crossed the threshold at 7:10 pm on Wednesday, February 7, 2018.
Christopher Mann was born in London in 1930 to pioneer teachers of the first English-speaking Waldorf school. In the early 1980s, Christopher and his wife Martina purchased their first parcel of agricultural land in the United States and created a community farm. They also founded the Michael Fields Agricultural Institute (link is external) (MFAI) in East Troy, Wisconsin and served on its Board of Trustees for many years. MFAI has played a key role in the training of organic and biodynamic farmers, as well as in research into organic and biodynamic methods.
Throughout his lifetime, Christopher has developed enterprises and land trusts to support biodynamic, organic, and sustainable agriculture, along with research and education. Of these, the Yggdrasil Land Foundation (link is external) was founded as a support organization to RSF Social Finance (link is external), the BDA, and MFAI.
Visit MFAI's tribute page: In Memory of Christopher Mann (link is external). Our appreciation to them for these photos.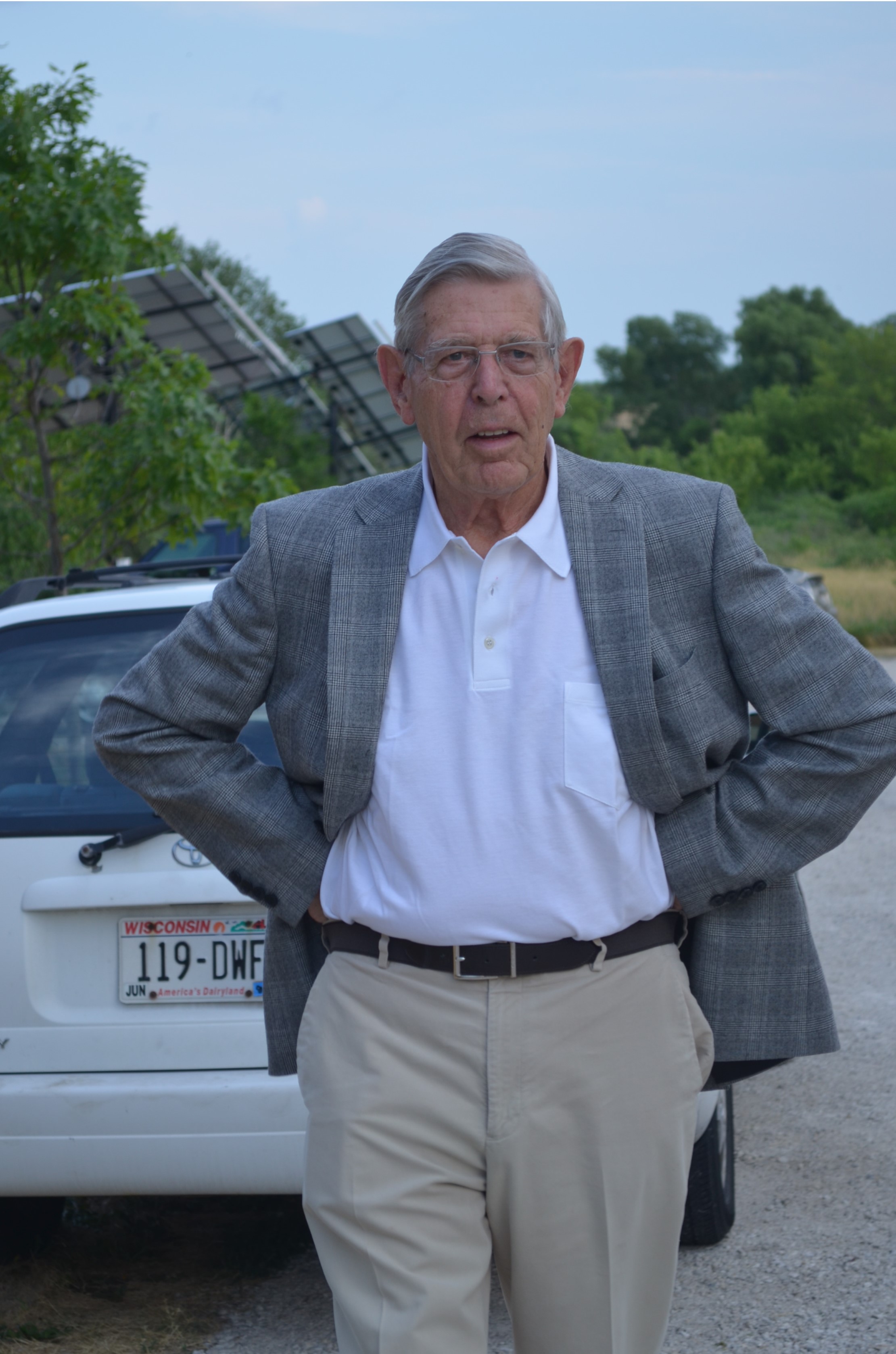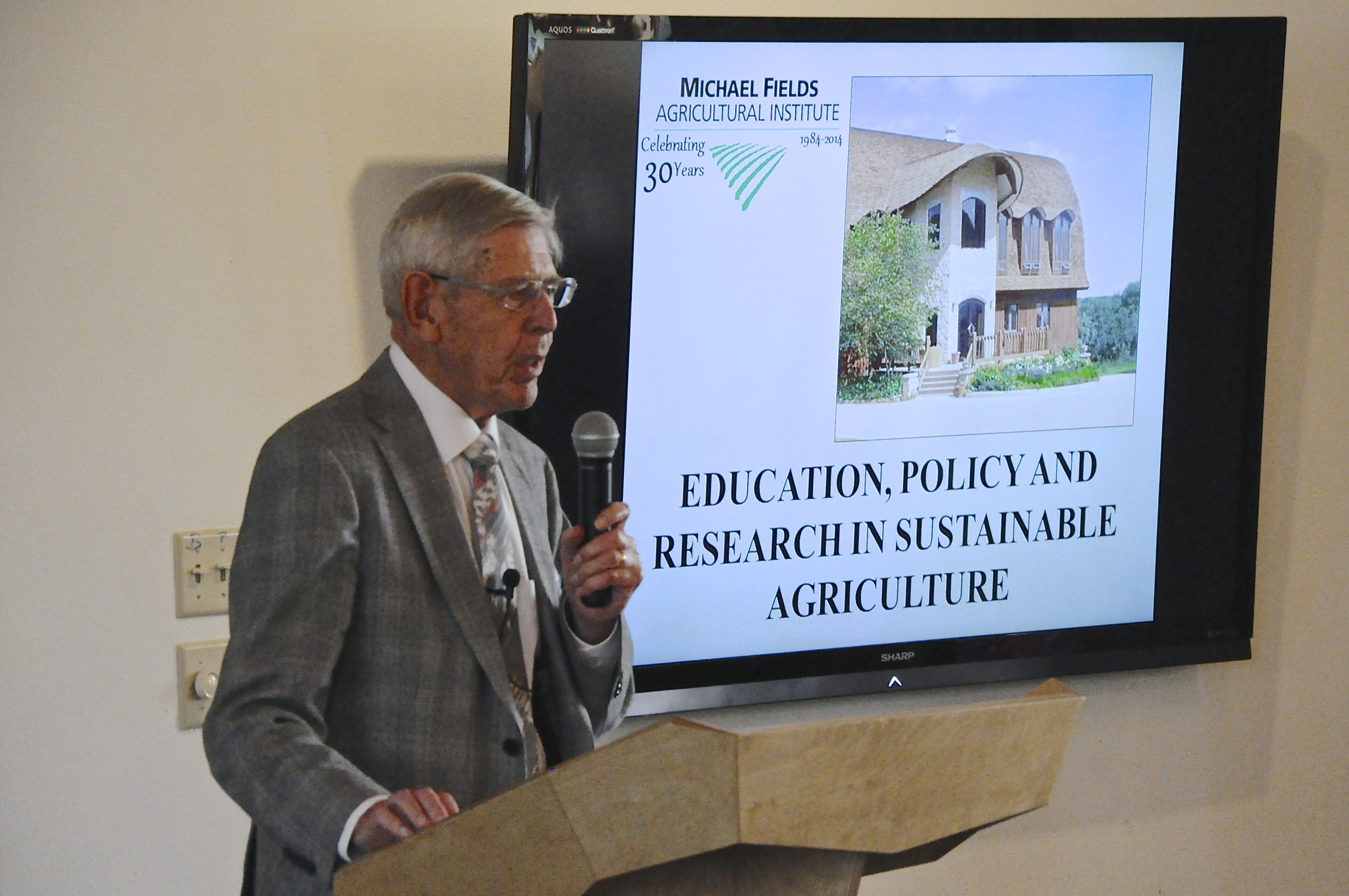 ---
CHRISTOPHER MICHAEL MANN
* 13 November 1930 - 7 February 2018
By Roswitha Spence (sister), 12th February 2018, N.S.W. Australia
Christopher Michael Mann was born on 13th November 1930 in London. He was a dreamy child, happy and contented and when 4 years old he was presented with a sister. The two siblings grew up in a strong family bond. They lived in Streatham, South London, close to Michael Hall School where both parents taught, Liselotte taught Eurythmy and William was class teacher and taught many other subjects.
With the outbreak of WW II Michael Hall evacuated to Minehead, Somerset where a beautiful property housed the School and the Mann family found accommodation in the converted grain loft above the wood work class room. Chris learned many of his practical skills from his father during those years in that workshop, skills that would become essential in later life.
Christopher's early dreaminess developed into an inner gaze to distant horizons, a yearning to explore and break boundaries, a theme that grew ever stronger throughout his life, deepening as his total commitment to Anthroposophy enriched his every action.
At the end of the war Michael Hall moved to Forest Row, East Sussex, and there Chris, now in his teens, went for more adventures: art trips to Italy, sailing on the Broads, walking in Lapland and many others. For his final year of schooling he went to Stuttgart, Germany, where he continued to live while taking an apprenticeship in Chemical Engraving.
However, this was not to be his future calling and life took Chris to America and Canada, but sadly he had to return home due to illness. So once again he found himself in Forest Row where in the meantime there was a teacher training course founded by Francis Edmunds. Chris enrolled as a student and followed this by taking a class through all eight years.
During Christopher's time at Michael Hall he married his wonderful life's companion Martina and had a beautiful little daughter Sonja. However, education was still not where his life was to take him, new horizons beckoned and the family moved to Dornach Switzerland where Chris took on the task of promoting Eurythmy. He organized Eurythmy tours in America, first Else Klink with the Stuttgart stage group, then Margurite Lungren and the London stage group. These tours introduced Chrissie to many areas in America and awoke in him a work that he felt would become his true calling - bringing culture and Biodynamics to 'The New World'.
So it was that Christopher and Martina searched for a place that could open up possibilities for development and found themselves in Wisconsin in the small town of East Troy.
Thus began the real work that Chris had been preparing for and together with Martina they created the 'Michael Fields Agricultural Institute', building a beautiful barn with a concert/lecture hall upstairs, offices, catering facilities and above all laboratory space for Biodynamic research. They purchased a farm with others to follow, found farmers to convert the land to Biodynamic Agriculture, created a bakery, a farm shop, a day-care centre, Eco housing and many other initiatives.
As all these activities were unfolding, Chris's central striving was to not just see the potential in people, or land, but to help it be realized, assisting countless individuals to further their work, be it counselling or funds. He was tireless in wanting to help.
However, Martina and Chris continued a strong connection to Europe, to Germany where Sonja now had her own family, and to Forest Row where there was family and friends. 'Hoping across the pond' was a regular event for many years.
The enterprises continued to grow, interspersed with travel to visit other initiatives, encourage individuals, conferences as well as holidays. Then age issues came to restrict movement, first with Martina's stroke and after her death Chris's Parkinson's. This created great frustration for him as his mind was as active as ever, full of new ideas that he wanted to make happen. One special achievement he did still manage: the completing of a film on Biodynamics 'The Alchemist' which has now been seen by a vast number of people.
Now Christopher's life at 87 has reached fulfilment, his tasks completed, and after a brief spell in Hospital, surrounded by friends he died peacefully at the home he and Martina had built together near East Troy. Christopher lived to receive the Last Rights and very soon after passed away, leaving in style, ever in a hurry to move forward.
Christopher's funeral took place on 11th February in the 'Michael Fields' beautiful Concert/Lecture room at East Troy, Wisconsin, many friends and colleagues came to celebrate him.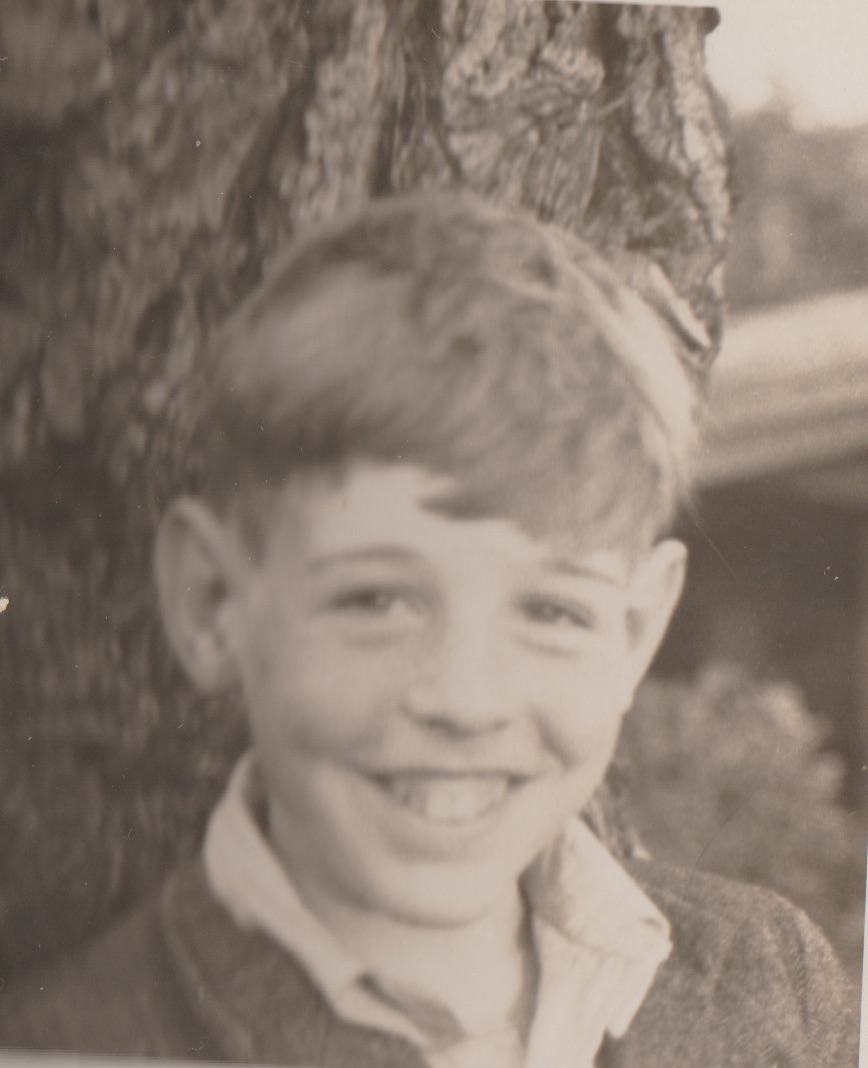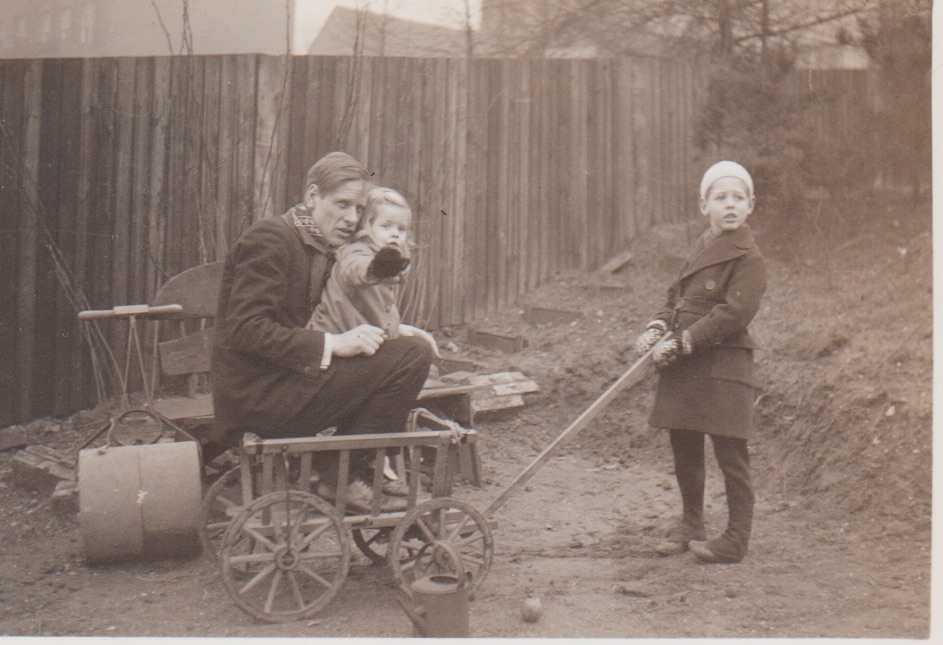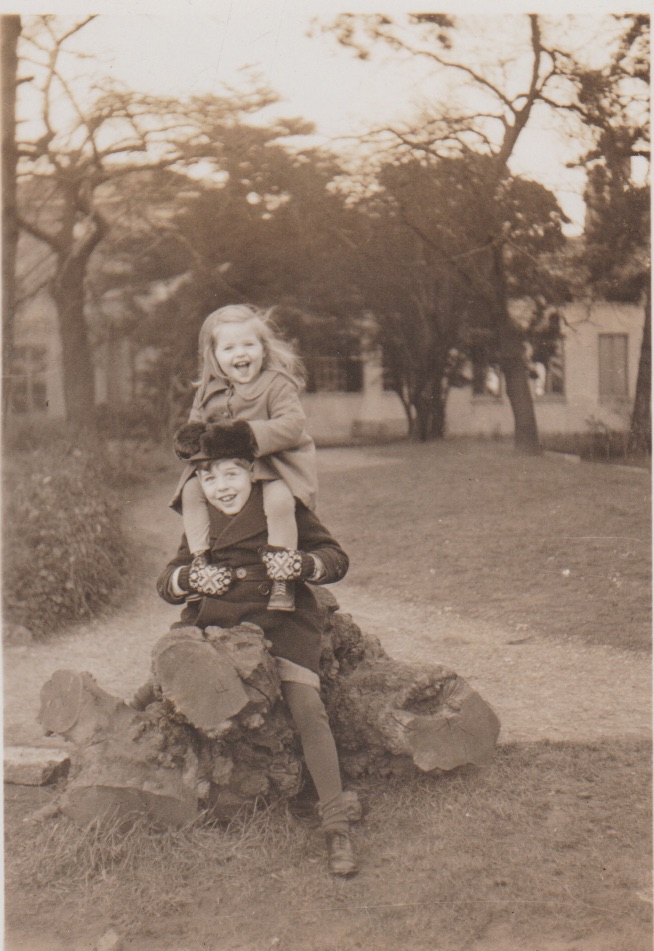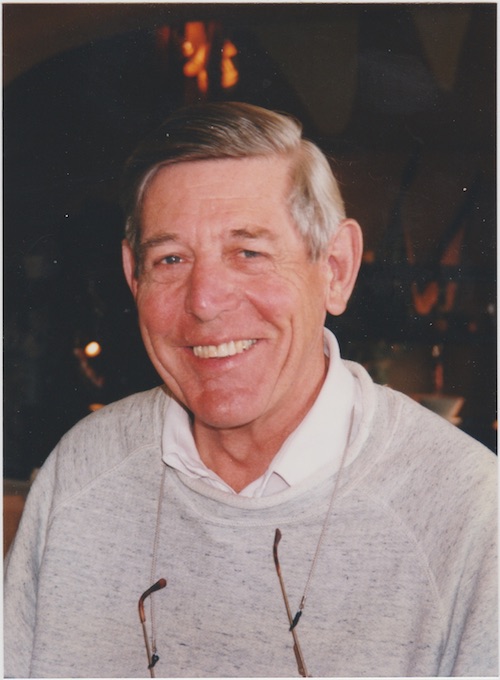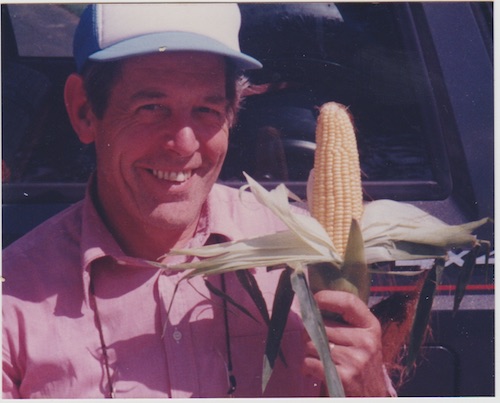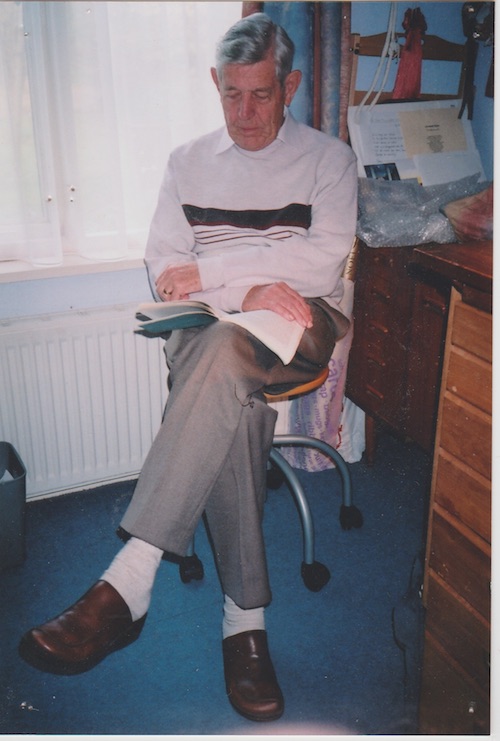 ---
It is remarkable, and quite profound for me, to have just spent a few of the last weeks of Christopher's life by his side, sharing the many stories of his unique life. I sit here in Dornach today at the Goetheanum, amidst 900 biodynamic practitioners, and hold my own quiet vigil - with incredible affection and deep gratitude for having known this wonderful, generous, gentle human being. It seems the perfect setting to honor his life.
— Laura Liska
During one of my last visits with Christopher I said, "Christopher, at your age in life, what brings you the most enjoyment?" He didn't hesitate for a second, turned to me with that sweet smile of his and replied, "People like you." Christopher loved what we were doing in the natural industry and how intrigued I became in learning all I could about biodynamics and his anthroposophical background. I only wish I knew him much longer.
— Stacy Peterson
We welcome contributions to this page. Please email Rebecca Briggs with commemorations, photographs, or other information at rebecca@biodynamics.com.
Creating community was one of the things that Christopher was all about! When I met Christopher he was trying to get the Fields Neighborhood underway in East Troy, WI. It was a joy to get to work with him, learn about biodynamics and experience first hand what a visionary he was. One day, he was asking me how my son was and I let him know my son was having trouble getting along in school. He had a hard time sitting still in a traditional classroom setting but loved lab science and anything that he could learn by doing. Chris not only suggested a Waldorf school for my son, the hands-on-learner, but personally drove me up to Viroqua to meet Mary Christenson and introduce us to the Pleasant Ridge Waldorf School. Needless to say my son's life (and mine) where changed forever for the better. Thank you, Chris, for all you did and were for so many. God Bless You!
— Penny Molina
Farewell note by Angela Curtes, read at the memorial for Christopher Mann.
For Christopher…
It's a beautiful day Christopher,
the land is fresh with new fallen snow,
a quiet in the air,
on this Sunday,
this day you are released into the hereafter,
and all matter.
Atop a great mountain,
before a vast open sea,
you have brought change to the world,
through your opportunities and will.
With dapper dress and the perfect hat,
you've wandered the lands near and far,
observed with great detail,
silently in thought,
exquisite with thoughts made verbal.
Always uplifting, positive, patient and true.
Always striving for something in the distance to be manifested now!
Seizing each day, you did, with calls, emails, and conversations.
Each and every encounter along the way,
noticed and changed because of a chance meeting.
You are one, dear Christopher, that I will sorely miss.
You opened a door for me 10 years ago that has never ceased to close.
You have helped awaken in me, a new me,
woven in you,
all guided by the unseen that surrounds itself to thee,
if only we pause to listen.
May we celebrate your life, and that of Martina's, in this sacred place (Michael Fields Agricultural Institute) that you've created for us.
To celebrate all forms of culture,
all reasons,
to revitalize the Earth,
the Soul,
the Soil.
I love you Christopher.
---
Celebrating the Lifelong Work of Christopher Mann Through a Scholarship Fund
In honor of Christopher Mann's lifelong dedication to the work of Rudolf Steiner and the growth of the biodynamic movement, the Biodynamic Association (BDA) established the Christopher Mann Biodynamic Scholarship Fund in the fall of 2017 with a generous $25,000 lead gift from Stacy Peterson, CEO of ConnOils, LLC (link is external) in Waukesha, Wisconsin. This fund will provide financial support to farmers and others who want to better understand biodynamic agriculture and strengthen their ability to practice biodynamics through hands-on training, national and regional workshops and conferences, and online courses and webinars.
As Stacy Peterson explained, she became passionate about biodynamics after being introduced to Christopher, who was "a tremendous inspiration to us." Supporting this scholarship fund seemed like a natural fit, she said. ConnOils, a global manufacturer and distributor of nutritional products for the wholesale industry, is actively seeking to establish relationships with Biodynamic® and organic farmers to build its Abby Christopher brand. Michelle Coluccio, Supply Chain and Business Development Manager, stressed the great lengths to which ConnOils has gone "to educate ourselves about different products and processes — in this case agriculture — and what an inspiring journey that is." Both Stacy and Michelle emphasized how much they have learned through Christopher, as well as the Individuality of the Farm intensive distance learning course with Cory Eichman offered online by the BDA. "The concepts of biodynamics are so intriguing, and have such tremendous potential to save the soil, to save the planet," said Stacy. Supporting scholarships allows ConnOils to "pay forward" the education and inspiration from which they've benefited. "I know what it's like to have the drive to be entrepreneurial, but not have the financial standing to do it," said Stacy. "All you need is someone to give you a little chance and believe in you, and you can make big things with it."
Steffen Schneider, former BDA President and Director of Farming Operations at Hawthorne Valley Farm in Ghent, New York, expressed that he was "eternally grateful" for Christopher and Martina's "generosity, initiative and vision," which launched his farming career in 1983. Steffen continued that "I would consider Christopher's greatest legacy in the biodynamic field his early recognition of the fundamental importance of land security for agriculture, freeing the land from being commoditized. To that end, he founded Yggdrassil Land Foundation, which now holds land in trust for sustainable and biodynamic farming initiatives. Thank you, Christopher, for that wonderful foundation and model to build on."
Farmers, aspiring farmers and others who want to learn about and develop their skills in biodynamics, but lack the financial resources to participate in the educational opportunities they wish to pursue, can apply to the Christopher Mann Biodynamic Scholarship Fund at www.biodynamics.com/scholarship-fund.