Text and photos by Grover Stock
Originally published in the January/February 2014 Biodynamic Association of Northern California (BDANC) newsletter
The biodynamic movement had a strong presence at the 34th annual Eco-Farm conference held at Asilomar Conference Center in Pacific Grove, Ca. from January 22-25th. It began with a pre-conference day sponsored by the Biodynamic Association that was titled "The Farm as a Living Organism" and continued with multiple presentations during the conference.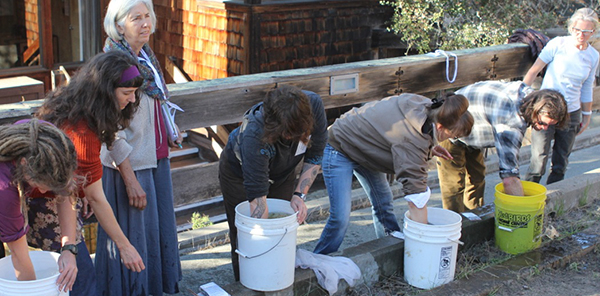 The pre-conference event was highlighted by presentations on:
Integrating livestock and vegetables for sustained fertility, food and community with Paula and Adam Gaska.
The Biodynamic Preparations and Farm-Scale composting with Lloyd Nelson and Colum Riley.
Biodynamic Viticulture with Paul Dolan, Barbara Steele and Matt Taylor.
Biodynamic Principles and the Inner Path of the Farmer with Jim Barausky and Cheryl Mulholland.
Afternoon breakout sessions on Demeter Biodynamic® certification and the economics of a small-scale, self-sufficient farm rounded out the day. The event was well attended, with interested folks taking part in the day long workshops, plenaries and world café discussions.
The main conference featured follow up workshops by the pre-conference presenters on the use of the preparations, integrating livestock, and the emerging Biodynamic marketplace, as well as an excellent presentation by Robert Karp (Executive Director of the Biodynamic Association) on cooperative models for the business of farming. All of the presentations combined to remind us of how the farm can be a living organism and how we farmers/gardeners can see our passion for growing plants and animals as a way to become more aware and compassionate in our daily lives.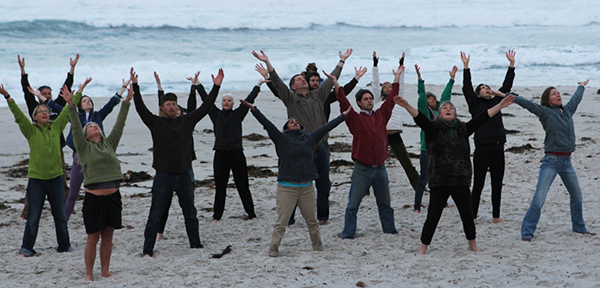 The Biodynamic Association of Northern California (BDANC) also had a productive meeting with Robert Karp of the Biodynamic Association about how we can continue to help each other in growing our organizations and in furthering the work of educating about biodynamic agriculture.
On Friday night of the conference, the Biodynamic Association and Frey Vineyards sponsored a mixer with wonderful Biodynamic wines donated by the folks at Frey.
BDANC shared a booth space in the exhibitor hall with the Demeter folks and we had many fruitful discussions with our old friends and with prospective new members as well.
We are all grateful to the staff of Eco-Farm for welcoming us in to their cutting-edge conference and we look forward to continuing our collaboration with them in the future….