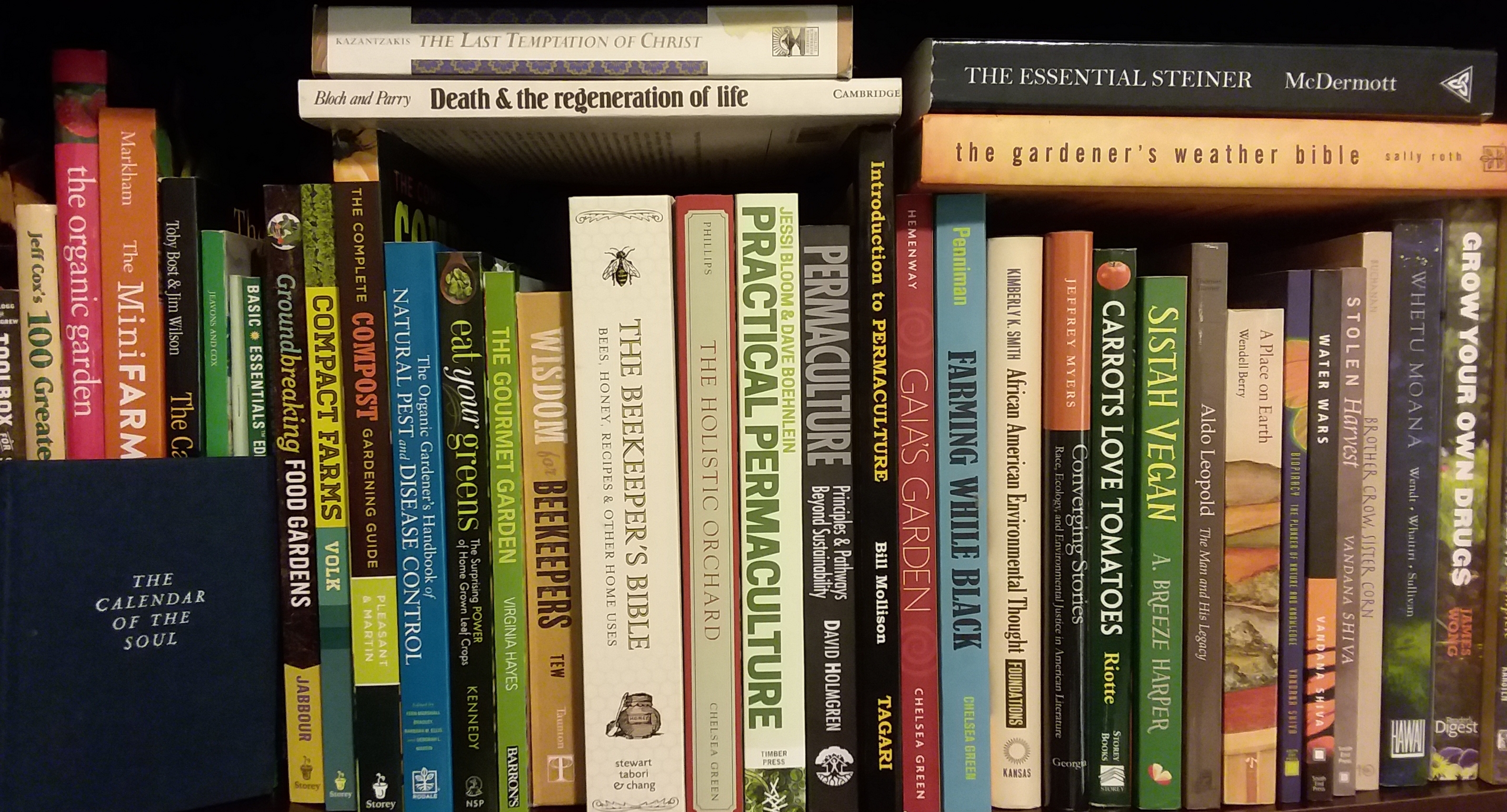 Did you know? Learn and Grow is shifting to a Reading Circle!
The Learn and Grow with BDA Members series was developed as a skill-share space for BDA members to gather, share knowledge, and build community through the beginning questions and projects of the growing season. After 8 wonderful sessions, and feedback from you, we will now be offering the Learn and Grow space as a community Reading Circle-- Share, read, and discuss; books, lectures, and articles in Biodynamics, Ecology, and Anthroposophy. Let's continue to Learn and Grow together!
Co-hosted by Raphael Guzman and Tonya Taylor

Sessions are offered biweekly on Tuesdays,
from 1-1:50 pm PT/ 4-4:50 pm ET

These sessions are open to all current members of the Biodynamic Association.
Note: You will need to be signed in to your online account in order to complete your registration.
If you're not yet a member, you can join today for as little as $5 and get immediate access to register.

Register below to receive access information for all sessions in this drop-in series for BDA members.
Join us live online or by phone, or watch a recording of prior sessions below.
Upcoming Learn and Grow Reading Circles
Upcoming Sessions and Readings
In our upcoming sessions, we will be taking up selected lectures by Rudolf Steiner found in the text Nature Spirits. In each session, we will share a discussion on one lecture. See below for a breakdown of lectures and session dates.
Please note, lectures linked may not share the same titles as they appear in the text Nature Spirits (link is external), be assured, however, they are the same content.
Tuesday, January 19th
1-1:50pm PT / 4-4:50 pm ET
Tuesday, February 2nd
1-1:50pm PT / 4-4:50 pm ET
Tuesday, February 16th
1-1:50pm PT / 4-4:50 pm ET
Learn and Grow Skillshare Recordings
Learn and Grow Reading Circle Recordings