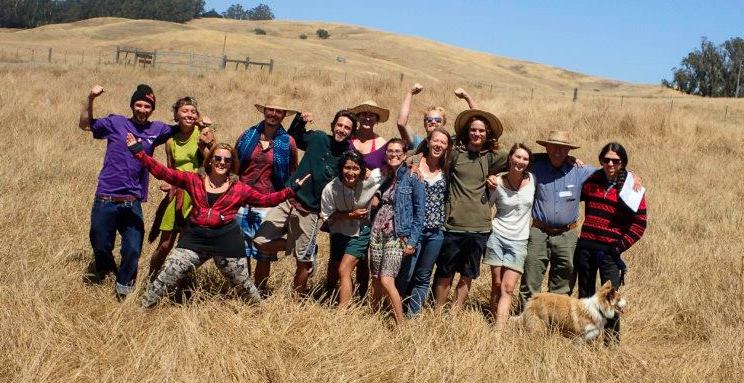 Since 2009, over 100 beginning farmers have participated in our North American Biodynamic Apprenticeship Program (NABDAP), learning side-by-side with exemplary biodynamic mentor farmers across the continent. Just as each farm individuality needs to grow and evolve over time, so does our work to train the next generation of farmers. This giving season, the Biodynamic Association seeks to raise $50,000 to further develop our Farmer Training program. Two generous donors have laid the foundation by offering a $25,000 challenge grant, which means every gift will be matched dollar for dollar up to $25,000. Will you give generously to help us evolve our farmer training work?

Some particularly exciting highlights we are making to our farmer training program include:
Creating two new intensive one-year programs that will provide more flexibility, as well as a solid and broad foundation in all of the essentials of biodynamic farming for everyone who participates. Individuals will have the option to participate in just the first year, or both.

The Biodynamic Farmer Foundation Year offers aspiring biodynamic farmers the opportunity to build a solid foundation in the principles and practices of biodynamic agriculture. Individual support from an experienced mentor farmer and a cohesive, integrated, and interactive learning curriculum bring biodynamics to life.
The Biodynamic Farmer Development Year will begin in 2019 and offer those who graduate from the Biodynamic Farmer Foundation Year more scope for specialization and the deepening of skills and capacities in specific farm management and production areas.

Inviting established farmers interested in learning about biodynamics to participate: The ecological and social context of agriculture today, as well as the growing Biodynamic® marketplace, are calling for an increase in biodynamic farms and farmers. Our new programs will meet the deep and important need to enrich the experience and knowledge of existing farmers striving to bring nourishing, biodynamic food to our tables while healing the earth. Training skilled regenerative farmers in biodynamics will lay the groundwork for a broadening and deepening of biodynamics in North America, growing on-the-ground visibility and advocacy through exemplary farms and the beautiful, vibrant products they offer to the marketplace.
Integrating a cohesive, interactive learning curriculum and fostering a peer learning community: Trainees will participate in a bi-weekly video course over each year-long program that integrates short readings, experiential exercises, and lively conversation spaces with their experiences on the farm. Participants will be encouraged to form a peer-to-peer learning cohort through the course, enhancing their individual experiences and understanding of the principles and practices of biodynamics through sharing the challenges, joys, passions and questions of their colleagues.
BDA Executive Director Thea Maria Carlson's letter provides a further overview of our new farmer training programs and their importance to growing biodynamics in North America as well as the Biodynamic Association's other activities to support a rich, diverse, and collaborative biodynamic community.
Your donation today will support the first cohort of the Biodynamic Farmer Foundation Year, slated to begin in February 2018. Every single donation, up to $25,000, will be matched, dollar for dollar. Please donate today and help us reach our goal for this important work.