Explore the Sacred Feminine within Agriculture 
A new six-week course with Dr. Claudia J. Ford
Tuesdays, December 3, 10, & 17, 2019 and January 7, 14 & 21, 2020
from 7:00-8:30pm ET
Registration for the 2019 - 2020 cohort is closed
Course Content
This course will investigate the principles and practices of The Sacred Feminine, and its relationship with agriculture and food systems. The ethical costs and injustices of industrialized agriculture are intolerable, and we are called to make sacred again our concepts of nature and our connection to Earth. We will review the practices and beliefs that have brought communities, individuals, and the environment to the brink of catastrophic change. We will discuss how biodynamic agriculture and other sacred paradigms can help us move away from the edge of these disasters, exploring healthier and more just ways that we can treat land, water, soil, plants, animals, and each other. Through reading and discussing selected writings and lectures of Rudolf Steiner and others, we will deliberate the role of the human on Earth and the development of human consciousness. The course will emphasize the importance and significance of the humanities — stories, the analysis and exchange of ideas, and the creative expression of the arts — for the integration of ecological and social justice with reverence for the Earth.
A certificate of completion will be available, please review requirements here.
For the full course schedule, click here.
Course Format
Wisdom of Sophia: Agriculture and The Sacred Feminine includes six live video sessions, beginning in December 2019.
Claudia and course participants meet through live, interactive video classes that include:
Lectures to illuminate and clarify the topics of study
Readings with study questions from the assigned text
Question and answer sessions
Small-group and full-group facilitated conversation and discussion
To fully participate in the live video sessions, you need to have a reliable internet connection and a computer, tablet, or smartphone with a camera and microphone. If you don't have a device that supports this video technology, you may access the course via telephone. Video recordings of each weekly session will be available to participants to review content or make up for a missed class. 
To ensure continuity and a high-quality educational experience, participants are asked to commit to the full six sessions.
Required Reading
A selection of articles and other readings will be provided to registered participants.
Registration
Registration for this course is open until December 2019. Registration for the course is $200 for the general public, $180 for Soil Builder Members, and $160 for Seed Sower and above members. Become a member of the Biodynamic Association to get the discount automatically! Partial scholarships are available through the Biodynamic Scholarship Fund (apply by December 1). 
---
Presenter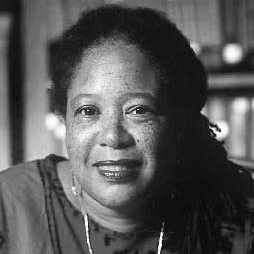 Claudia Ford has had a career in international women's health and development spanning three decades and all continents. Dr Ford's research interests are in traditional ecological knowledge, agroecology, historical ethnobotany, gender, and medicinal plants. She currently teaches Women's Studies, Environmental Literature, Environmental and Business Ethics, and Global Business Economics. Claudia is also a midwife, writer, and visual artist, and has shared the joys and adventures of her global travel with her four children.