Looking for Biodynamic® food near you?
If you are looking for certified Biodynamic® farms or producers near you, please visit
Demeter USA's site
, where you will find those resources mapped out by region.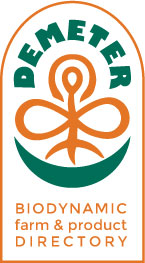 Interested in sharing your product or services?
If you have products or services you would like to let our community know about, please email a 50-words or less description, pricing, link/contact info and photo to partners@biodynamics.com.
This listing is offered to all of our Business Partners and BDA Members. If you would like to offer a percentage of the sale to benefit the BDA or a discount for those ordering, either or both would be appreciated.