Since 2009, over 100 aspiring biodynamic farmers have participated in our North American Biodynamic Apprenticeship Program (NABDAP), learning side-by-side with exemplary biodynamic mentor farmers across the continent. We have celebrated the graduation of 37 new biodynamic farmers, and 12 more are on track to graduate this year. Just as each farm individuality needs to grow and evolve over time, so does our work to train the next generation of farmers.
Building on the strengths and accomplishments of NABDAP, we are delighted to introduce two new intensive one-year programs that will provide more flexibility, as well as a solid and broad foundation in all of the essentials of biodynamic farming for everyone who participates. Individuals will have the option to participate in just the first year, or both.
For both programs, we are inviting established farmers interested in learning more about biodynamics to participate as well continuing to offer apprenticeship opportunities on exemplary mentor farms.
The Biodynamic Farmer Foundation Year offers aspiring biodynamic farmers the opportunity to build a solid foundation in the principles and practices of biodynamic agriculture. Individual support from an experienced mentor farmer and a cohesive, integrated, and interactive learning curriculum bring biodynamics to life.
The Biodynamic Farmer Development Year, which will begin in 2019, will develop and deepen the skills needed for biodynamic farm management for those who graduate from the foundation year. This program will allow for more scope and specialization in specific farm management and production areas.
Applications for the Biodynamic Farmer Foundation Year will open at the end of November. Contact Anthony at anthony@biodynamics.com (link sends e-mail) or by phone at 262.649.9212 x14 with any questions or to be notified when applications open.
The NABDAP pages will remain in place for those interested in seeing the strong foundations we are building our new programs on. The graduate profiles are especially inspiring!  You can find all the details on our new Farmer Training programs at our new Biodynamic Farmer Training page.
These are Mentor Farms from NABDAP, which is retired. We will have mentor farm pages up for our Biodynamic Farmer Foundation Year very soon!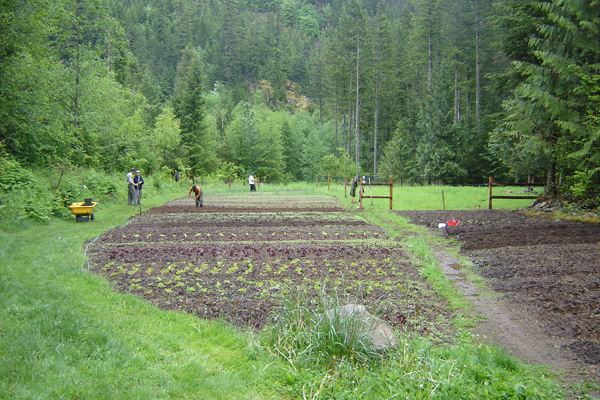 C-Dar Lodge Farm is a 20-acre biodynamic demonstration farm in Paradise Valley, British Columbia (15km north of Squamish). The farm serves as the experiential learning site for courses and workshops. Enlivening preparations for soil, plants and compost have been produced and applied on the farm since 1985. The livestock on the farm play an important role in providing manure for the compost and preparations used for the soils. We sell our produce at the local market.
Size of farm: 20 acres
Diversity of production: Cows, horses, hens, and mainly vegetable growing.
Skills that can be learned: See C-Dar Farm's Skills Checklists.
Apprenticeship details: The apprentice has his/her own room and is fully integrated into our families and community. The work schedule is from 9am until 5 on a regular basis. Apprentices ought to be familiar with Dr. Steiner's Agriculture course. We have regular meetings on Monday and Wednesdays during the day for one to two hours where we discuss BD in detail. We make Preparations together and also apply them together. Students will get books on BD that we ask them to read and familiarize themselves with. For an application to become an apprentice, see C-Dar Farm's website.
Mentor Farmers: Ferdinand Vondruska, Paul Schilperoord
Address: Box 3818, Garibaldi Highlands, 5071 Paradise Valley Road, Squamish, BC Canada
Phone: (604) 898-9101     Email: bioman@telus.net
Website: www.cdarbiodynamic.org