Since 2009, over 100 aspiring biodynamic farmers have participated in our North American Biodynamic Apprenticeship Program (NABDAP), learning side-by-side with exemplary biodynamic mentor farmers across the continent. We have celebrated the graduation of 37 new biodynamic farmers, and 12 more are on track to graduate this year. Just as each farm individuality needs to grow and evolve over time, so does our work to train the next generation of farmers.
Building on the strengths and accomplishments of NABDAP, we are delighted to introduce two new intensive one-year programs that will provide more flexibility, as well as a solid and broad foundation in all of the essentials of biodynamic farming for everyone who participates. Individuals will have the option to participate in just the first year, or both.
For both programs, we are inviting established farmers interested in learning more about biodynamics to participate as well continuing to offer apprenticeship opportunities on exemplary mentor farms.
The Biodynamic Farmer Foundation Year offers aspiring biodynamic farmers the opportunity to build a solid foundation in the principles and practices of biodynamic agriculture. Individual support from an experienced mentor farmer and a cohesive, integrated, and interactive learning curriculum bring biodynamics to life.
The Biodynamic Farmer Development Year, which will begin in 2019, will develop and deepen the skills needed for biodynamic farm management for those who graduate from the foundation year. This program will allow for more scope and specialization in specific farm management and production areas.
Applications for the Biodynamic Farmer Foundation Year will open at the end of November. Contact Anthony at anthony@biodynamics.com (link sends e-mail) or by phone at 262.649.9212 x14 with any questions or to be notified when applications open.
The NABDAP pages will remain in place for those interested in seeing the strong foundations we are building our new programs on. The graduate profiles are especially inspiring!  You can find all the details on our new Farmer Training programs at our new Biodynamic Farmer Training page.
These are Mentor Farms from NABDAP, which is retired. We will have mentor farm pages up for our Biodynamic Farmer Foundation Year very soon!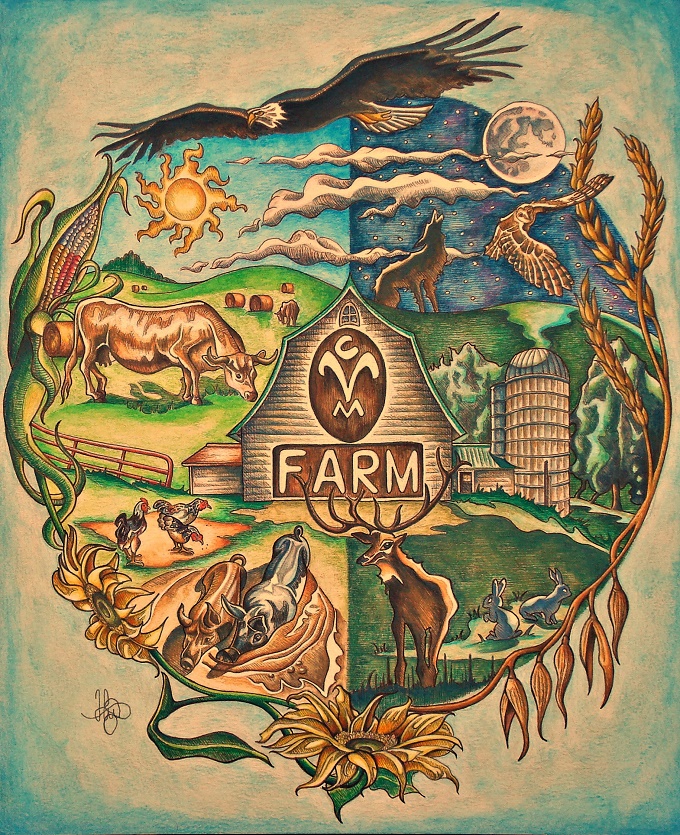 Camphill Village Minnesota (CVM) is an eco-village of around 50 people in Central Minnesota. Our mission is to create and sustain a community where people with and without disabilities live, work and care for each other in fostering social, spiritual, cultural and agricultural renewal. CVM is part of a global movement of Camphill communities that focus on curative education and social therapy, approaches to working and living with people with special needs inspired out of anthroposophy and the teachings of Rudolf Steiner. The biodynamic approach to agriculture, also coming out of anthroposophy, provides the core tenets of our farming philosophy. In addition to biodynamic principles and practices, apprentices will also learn holistic management and permaculture approaches to agriculture and land stewardship. Apprentices will also have the opportunity to collaborate and work with other local farms, including our Amish neighbors.
Size of farm: 525 total acres. 120 acres in permanent pastures. 100 acres in a legume/grass-based rotation. Three acres in vegetables. Small orchard and herb garden. ~300 acres forest and wetlands.   
Diversity of livestock and produce: 20 head grass-fed beef brood herd. 30 head grass-fed yearling and finisher herd. 3 head grass-fed dairy cow herd. Pasture-based four-sow farrowing herd. 60 hogs finished on farm per year on pasture during growing season. 70 laying hens. Broiler chickens done some years. Geese. Diverse vegetable garden grown in the field, and in greenhouses and high tunnel. Herbal ley hay making, wheat, barley, oats, peas, and buckwheat grown for grains. Honey bees. Sustainable forestry - harvesting for firewood and lumber. Permaculture silviculture conversion.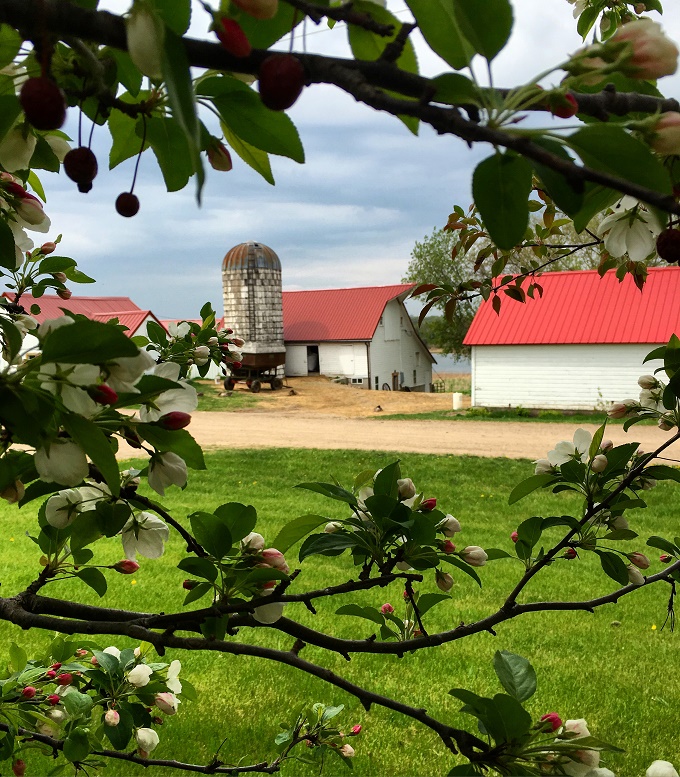 Apples, cherries, raspberries, strawberries. Diverse herb garden for teas and skin care products.
Skills than can be learned:See the  skills checklist
Apprenticeship details: Apprentices are housed in one of our community houses. They help with some household responsibilities and meal preparation. Apprentices are given the opportunity to focus on certain areas of our land work, or gain a broader experience a diversity of areas.
Housing: Provided by the community. Meals also.
Compensation: Base - $200 / month stipend, health insurance, room and board, vehicle access. Needs-based fiscal conversation upon acceptance, to make sure financial dependencies are being met during apprenticeship. Three weeks paid vacation per year. Time provided to be away for trainings and conferences. .
Work schedule: Winter - 9am-5pm, with one day off per week. Summer - 50 - 60 hours / week, with one day off per week. Hours are variable, due to schedule revolving around weather and harvest windows.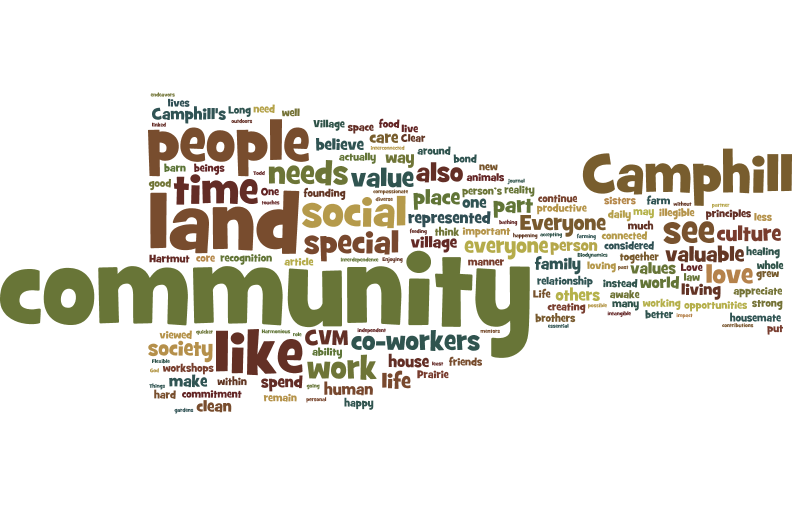 Mentor Farmers: Stephen Briggs, Karen Davis-Brown
Address of Farm: 15136 Celtic Drive, Sauk Centre, MN 56378
Phone: Stephen Briggs 320-732-6846 (home)  320-491-6778 (cell), Karen Davis-Brown 320-732-6365 (Office)916-251-6032 (cell)
Email: Stephen Briggs - briggs.alexander@gmail.com, Karen Davis-Brown - karen.camphillvillageminnesota@gmail.com
Website: www.camphillmn.org