Since 2009, over 100 aspiring biodynamic farmers have participated in our North American Biodynamic Apprenticeship Program (NABDAP), learning side-by-side with exemplary biodynamic mentor farmers across the continent. We have celebrated the graduation of 37 new biodynamic farmers, and 12 more are on track to graduate this year. Just as each farm individuality needs to grow and evolve over time, so does our work to train the next generation of farmers.
Building on the strengths and accomplishments of NABDAP, we are delighted to introduce two new intensive one-year programs that will provide more flexibility, as well as a solid and broad foundation in all of the essentials of biodynamic farming for everyone who participates. Individuals will have the option to participate in just the first year, or both.
For both programs, we are inviting established farmers interested in learning more about biodynamics to participate as well continuing to offer apprenticeship opportunities on exemplary mentor farms.
The Biodynamic Farmer Foundation Year offers aspiring biodynamic farmers the opportunity to build a solid foundation in the principles and practices of biodynamic agriculture. Individual support from an experienced mentor farmer and a cohesive, integrated, and interactive learning curriculum bring biodynamics to life.
The Biodynamic Farmer Development Year, which will begin in 2019, will develop and deepen the skills needed for biodynamic farm management for those who graduate from the foundation year. This program will allow for more scope and specialization in specific farm management and production areas.
Applications for the Biodynamic Farmer Foundation Year will open at the end of November. Contact Anthony at anthony@biodynamics.com (link sends e-mail) or by phone at 262.649.9212 x14 with any questions or to be notified when applications open.
The NABDAP pages will remain in place for those interested in seeing the strong foundations we are building our new programs on. The graduate profiles are especially inspiring!  You can find all the details on our new Farmer Training programs at our new Biodynamic Farmer Training page.
These are Mentor Farms from NABDAP, which is retired. We will have mentor farm pages up for our Biodynamic Farmer Foundation Year very soon!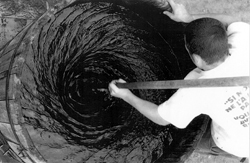 Ferme Cadet Roussel is a very diversified self-sufficient farm. It has a summer kitchen and space for apprentices. The farm is still under development and offers a great opportunity for apprentices with prior experience to help start new projects and contribute to the ongoing maturation of the farm.
Diversity of produce and livestock: Cows hand milked (few), pigs, chickens, hens. 300 shares CSA, endive production for CSA in winter, winter shares, growing cereals, selling flour and producing seeds.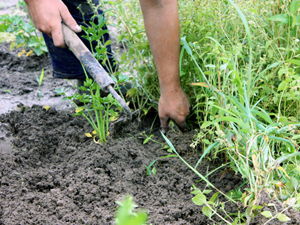 Skills that can be learned: See Ferme Cadet Roussel's Skills Checklist.
Apprenticeship details: 2 apprentices, flexible dates up to 1 year 
Mentor farmer: Anne Roussel
Address: 730 Rang Chartier, Mont St-Greoire (Quebec) J0J 1K0 Canada
Phone: (450) 346-4993, (514) 845-8341
Email: info@fermecadetroussel.org
Website: fermecadetroussel.org