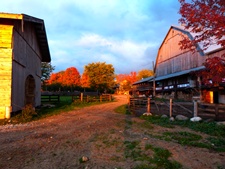 Glencolton Farms is a fully diversified biodynamic farm. With 30 years in the making and home to one of Canada's outstanding BD farmers, cheesemaker and raw milk activist, Michael Schmidt, Glencolton Farms has much to offer individuals wishing to learn about biodynamic farming from a practical and spiritual perspective.
Glencolton Farms offers a wide range of skills which can be tailored to the interests of those who make a minimum one year commitment to the farm. As biodynamic farmers we look to the interests of the farm and the land first and consider ourselves in service to agriculture and healing the land. Our ongoing task of personal development compliments our work and those individuals who join us can participate in our development program which can be as extensive as 3 years. The aims of this program is to give the participants a chance to experience biodynamics through a 3 fold process using the 7 learning process which are connected to our very own life process. Together with the farmers we will journey through the farm and ourselves and see that we are all learning together. The program also includes capacity development in dealing with conflict and communication with each other and the people around us.  Please enquire for a more detailed description.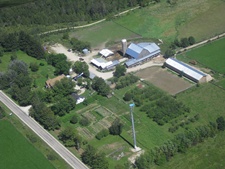 About the farm: Glencolton Farms is a 300 acre farm specializing in dairy production.  We have cattle, chickens, pigs, other fowl, horses, an orchard and garden. We grow our own grains, which are baked into bread and other treats in our on-farm bakery. Our products include raw milk and cheeses (available to our cow share holders only), bread, meat, eggs and poultry and vegetables. Our current market is direct sales to our customers and herd owners. We have a farm store, which is open every Friday afternoon and we take a trip to Toronto with our products on Tuesdays.  We serve our shareholders products from the farm and surrounding organic or biodynamic farms.  The farm has a legal structure which is unique and is owned co-operatively by the consumers which attribute them as co-producers.
Apprenticeship Positions: We now have 2 year round apprenticeship positions available. One position in the dairy processing and one position in animal husbandry.
Skills that can be learned: See Glencolton Farms' Skills Checklists (pdf)
Mentor Farmers: Elisa Vander Hout and Michael Schmidt
Address:#393889 Conc. 3 EGR, R.R.#1, Durham, Ontario, Canada N0G 1R0
Email: agriculturalrenewalcoop@gmail.com
Website: