Located on scenic Whidbey Island in Washington State, the Organic Farm School (OFS) at Greenbank Farm trains aspiring farmers to run successful small-scale organic farms. During the full-time, 7.5-month program, students spend a third of their time participating in weekly classes and field trainings, going on bi-weekly field trips to other farms, and engaging in the writing of a personal farm business plan. Students spend the balance of their time co-managing the eight-acre OFS student farm, which focuses on market-scale production of organic vegetables, seed crops, and cover crops with berries, poultry, lambs, and bees incorporated as well. Through this balance of academic and experiential studies, students experience all aspects of starting and running a small-scale organic farm, from goal setting and business planning to planting, harvesting, and marketing. With this skill and knowledge base, graduates are able to minimize their risk and maximize their success as they enter the growing field of sustainable farming.
For more information please visit our website. 
Size of farm: 120 acres, with 10 acres currently under management
Diversity of produce and livestock: Predominantly vegetables and cover crops. Berries, seed crops, pasture, perennial herbs and flowers, native hedgerows, bees, poultry and sheep are also raised. 
Skills that can be learned: See Greenbank Farm's Skills Checklists (pdf).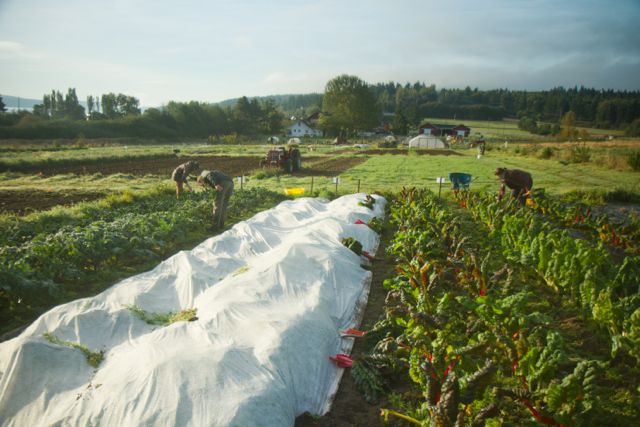 Apprenticeship details: Apprentices are participants in the full-time, 7-month long experiential program at the Ag Training Center, which begins in March. There is also a Farm Assistant Program for second-year students. For program details and application, please visit our website. 
Mentor Farmer: Sebastian Aguilar
Address: 765 Wonn Road #A201, Greenbank, WA 98253
Phone: 360-222-3171
Email: trainingcenter@greenbankfarm.com
Website: http://greenbankfarm.biz/