Since 2009, over 100 aspiring biodynamic farmers have participated in our North American Biodynamic Apprenticeship Program (NABDAP), learning side-by-side with exemplary biodynamic mentor farmers across the continent. We have celebrated the graduation of 37 new biodynamic farmers, and 12 more are on track to graduate this year. Just as each farm individuality needs to grow and evolve over time, so does our work to train the next generation of farmers.
Building on the strengths and accomplishments of NABDAP, we are delighted to introduce two new intensive one-year programs that will provide more flexibility, as well as a solid and broad foundation in all of the essentials of biodynamic farming for everyone who participates. Individuals will have the option to participate in just the first year, or both.
For both programs, we are inviting established farmers interested in learning more about biodynamics to participate as well continuing to offer apprenticeship opportunities on exemplary mentor farms.
The Biodynamic Farmer Foundation Year offers aspiring biodynamic farmers the opportunity to build a solid foundation in the principles and practices of biodynamic agriculture. Individual support from an experienced mentor farmer and a cohesive, integrated, and interactive learning curriculum bring biodynamics to life.
The Biodynamic Farmer Development Year, which will begin in 2019, will develop and deepen the skills needed for biodynamic farm management for those who graduate from the foundation year. This program will allow for more scope and specialization in specific farm management and production areas.
Applications for the Biodynamic Farmer Foundation Year will open at the end of November. Contact Anthony at anthony@biodynamics.com (link sends e-mail) or by phone at 262.649.9212 x14 with any questions or to be notified when applications open.
The NABDAP pages will remain in place for those interested in seeing the strong foundations we are building our new programs on. The graduate profiles are especially inspiring!  You can find all the details on our new Farmer Training programs at our new Biodynamic Farmer Training page.
These are Mentor Farms from NABDAP, which is retired. We will have mentor farm pages up for our Biodynamic Farmer Foundation Year very soon!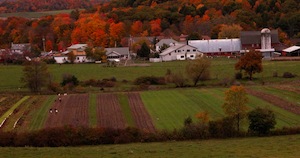 Hawthorne Valley Farm is located in the foothills of the Berkshire Taconic range and shares the valley with its sister programs, the Hawthorne Valley Farm Visiting Students Program and the Hawthorne Valley Waldorf School. This gives the farm its unique character of being the home, not only to its own farming operations, but to a whole community of interesting and like-minded people. Hawthorne Valley Farm includes several commercial operations: its own creamery, bakery, and Farm Store as well as its own 300-share CSA and a department devoted to marketing its products to various farmers markets, including the well-known Union Square Green Market in NYC. Hawthorne Valley Farm apprentices work with and learn about the interrelationships between the milking herd, the rotational grazing system for that herd, the fifteen acres of mixed vegetable fields, and get an overview of the administration of the 300-member CSA. They participate in a thriving, artistic and socially aware community life and are exposed to the financial operations of a highly economically diverse Demeter Certified Biodynamic® farm.
Size of farm: 400 acres
Skills that can be learned: Livestock skills, gardening and greenhouse skills, machinery and equipment skills, forage making skills, BD preparations production skills. See Hawthorne Valley Farm's skills checklists.
Apprenticeship details: All Hawthorne Valley Farm apprentices experience farming through hands-on learning on our diversified Biodynamic farm. Apprentices rotate through all areas of the farm, working with the field vegetables, Corner Garden, milking herd, and livestock operation. The Farm's focus is both production and education. Apprentices work with the farm team to learn the daily rhythms in each part of the farm and participate in discussions with the farmers. Collaborative Regional Alliance for Farmer Training (CRAFT) and other activities/classes are available through the other branches of Hawthorne Valley Association. The Whole Farm Apprenticeships focus on the overall picture of the farm. The Advanced Livestock/Vegetable Apprenticeships focus on either vegetable or livestock operation.  For more information visit http://hawthornevalleyfarm.org/apprenticeships
Mentor Farmer: Kelly O'Hearn (apprentice coordinator), Steffen Schneider
Address: 327 Route 21C Ghent, NY 12075
Phone: 518 672 7500  ext. 237  Email: apprenticeships@hawthornevalleyfarm.org
Website: www.hawthornevalleyfarm.org