Since 2009, over 100 aspiring biodynamic farmers have participated in our North American Biodynamic Apprenticeship Program (NABDAP), learning side-by-side with exemplary biodynamic mentor farmers across the continent. We have celebrated the graduation of 37 new biodynamic farmers, and 12 more are on track to graduate this year. Just as each farm individuality needs to grow and evolve over time, so does our work to train the next generation of farmers.
Building on the strengths and accomplishments of NABDAP, we are delighted to introduce two new intensive one-year programs that will provide more flexibility, as well as a solid and broad foundation in all of the essentials of biodynamic farming for everyone who participates. Individuals will have the option to participate in just the first year, or both.
For both programs, we are inviting established farmers interested in learning more about biodynamics to participate as well continuing to offer apprenticeship opportunities on exemplary mentor farms.
The Biodynamic Farmer Foundation Year offers aspiring biodynamic farmers the opportunity to build a solid foundation in the principles and practices of biodynamic agriculture. Individual support from an experienced mentor farmer and a cohesive, integrated, and interactive learning curriculum bring biodynamics to life.
The Biodynamic Farmer Development Year, which will begin in 2019, will develop and deepen the skills needed for biodynamic farm management for those who graduate from the foundation year. This program will allow for more scope and specialization in specific farm management and production areas.
Applications for the Biodynamic Farmer Foundation Year will open at the end of November. Contact Anthony at anthony@biodynamics.com (link sends e-mail) or by phone at 262.649.9212 x14 with any questions or to be notified when applications open.
The NABDAP pages will remain in place for those interested in seeing the strong foundations we are building our new programs on. The graduate profiles are especially inspiring!  You can find all the details on our new Farmer Training programs at our new Biodynamic Farmer Training page.
These are Mentor Farms from NABDAP, which is retired. We will have mentor farm pages up for our Biodynamic Farmer Foundation Year very soon!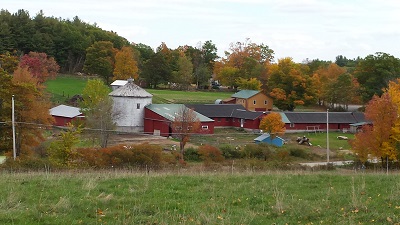 Temple Wilton Community Farm has been in operation as a Biodynamic CSA for over thirty years and provides diverse and practical learning opportunities in Biodynamic dairy/livestock, vegetable production, and cheese making. The intimate connection we have to our local community is at the center of who we are and what we do.
Along with our year-round dairy, we grow large quantities of storage vegetables so that farm members can have access to what they need throughout the year.

Members contribute as much as they can to meet the farm budget and the milk and produce is set out for people to take what they need.

In 2016, we set up our CSA as a member-owned cooperative.

We create an environment that allows our animals to fulfill their instinctual nature: we keep our dairy calves nursing on their mothers for their first months and in never confining our pigs or sheep.

Over 30 years of making and using the Biodynamic preparations has enabled us to grow highly nutritious food, since it connects us to the spiritual community which surrounds the farm and beyond.
Size of farm: 150 acres, including 70 acres of hay and pasture, as well as up to 6 acres of vegetables for about 110 CSA member households. We also hay and graze an additional 60 acres of leased land.
Skills that can be learned: See Temple-Wilton Community Farms skills checklists.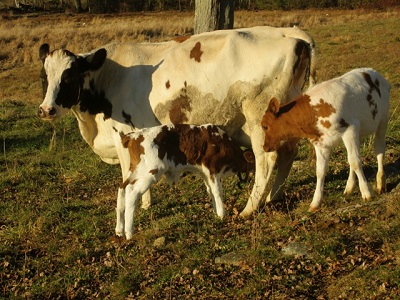 Diversity of produce and livestock:  We grow over forty varieties of vegetables, with a focus on storage crops, including Belgian endive. Along with our a year-round raw milk dairy we make farmstead cheeses. We also raise pastured pigs (from farrow to finish),  grass-fed Katahdin hair sheep, and pasture-raised layer hens and meat chickens, which we process on farm during the growing season.
Apprenticeship details:
From mid-April to the end of October, we need:
three apprentices for the vegetables,

two apprentices for the livestock,

one apprentice for 50/50 cheese making and livestock.
We can also offer a full year or longer apprenticeship in various combinations of vegetables, livestock and cheese making. An example of this would be to start from April to October with vegetables or livestock, followed by a winter with livestock and cheese making. A second season would allow a single person to cover all three areas of the farm or one in greater depth.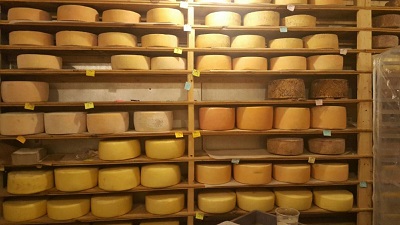 Housing: Apprentices have their own individual rooms in either the house or trailer, while sharing a bath, living space and kitchen. Housing includes utilities (propane, wood and electricity) and hi-speed WiFi.
Compensation: There is a monthly stipend of $500 per month and worker's compensation coverage during the apprenticeship period. Apprentices have access to all the farm products produced on the farm (vegetables, dairy products, eggs, and meat) to prepare their meals, as well as one loaf of bread per week from our farm store.
Our farm is part of a vibrant community that includes two neighboring Waldorf schools (High Mowing and Pine Hill), an experiential learning center, as well as the greater Monadnock region of southern NH, which is home to many outdoor and cultural activities and is only 1.5 hours away from Boston.
Mentor Farmer: Jacob Holubeck (vegetables) and Benjamin Schlosser (dairy/ animal husbandry)​
Address: 195 Isaac Frye Hwy, Wilton NH
Phone: (603) 654-5751
Email: benjamin.schlosser@gmail.com​ (dairy/animal husbandry) & jaholubeck@gmail.com (vegetables)
Website: www.twcfarm.com