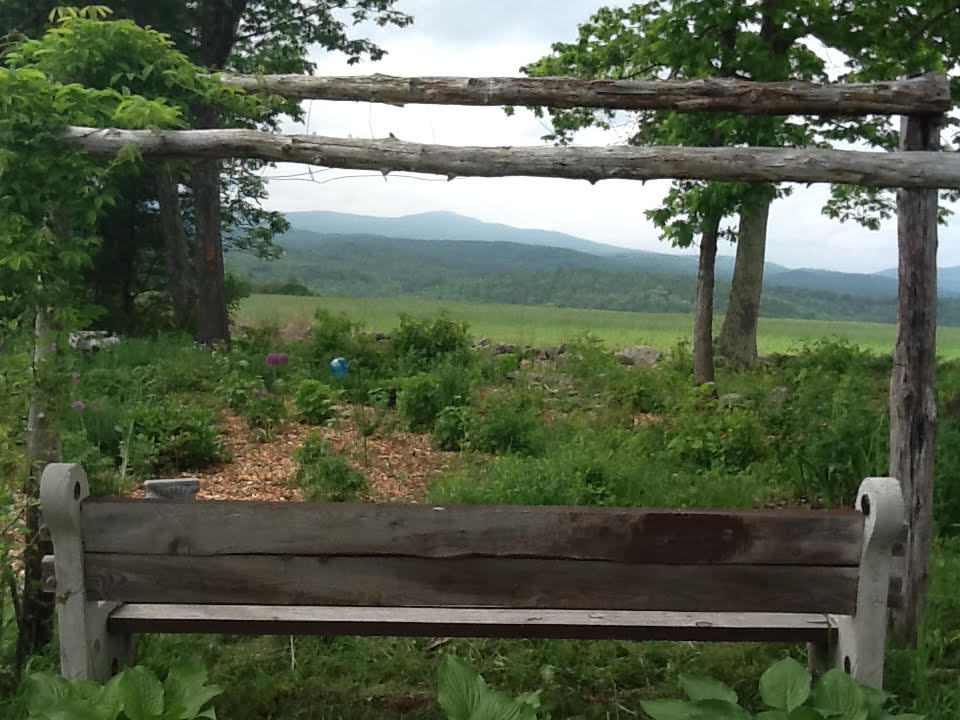 High Mowing School Gardens (HMSG) is the centerpiece of horticultural arts at the High Mowing School in Wilton, NH. What started with collaboration between Nomadic Farms CSA and High Mowing School in 2009 has now become an increasingly integrated part of the entire curriculum and educational experience. For nearly three hundred years this land has been farmed and managed by seven generations of the Frye family, who have provided a legacy of farming in southern New Hampshire. High Mowing School has committed to continuing that legacy of farming and stewardship with the purchase and conservation of over 150 acres of Frye lands. The High Mowing School Gardens, in turn, is poised to cultivate and preserve this land for the future needs of the High Mowing School, the Souhegan watershed, the wider Wilton community and the foodshed of southern New Hampshire. 
High Mowing School Gardens provides a lifetime worth of learning. As the setting for the horticultural arts curriculum of North America's oldest Waldorf high school, HMSG is an educational farm integrated within the broader community. Adults and adolescents together observe natural rhythms and explore deep social questions related to land, water, community and food. HMSG provides a nurturing space for the exploration of the human relationship to the use of land past, present and future. Through the insights of Biodynamic Agriculture and Natural farming, students consciously practice a variety of approaches to soil cultivation, food production and resource management. By working with this land, HMSG is sowing the seeds of stewardship so that a new generation of farmers may grow. 
Size of Farm: Presently, three acres under rotational cultivation for vegetables and cover crops. We have one polycarbonate greenhouse for seed starts, three hoop houses for cool season crops, and one large hoop house planned for construction this fall. 
Diversity of production: Full array of market vegetable production (greens, herbs, brassicas, and root crops). We also do a large planting of flowers for our two beehives and cut flowers for the school. Additional livestock includes a new flock of laying hens arriving this fall. 
Skills that can be learned: See High Mowing School Gardens' Skills Checklists
Apprenticeship details: Room and board is offered to apprentices who, depending on time-of-year and duration of stay, may stay with either a hosting residential faculty member or within one of the residential buildings during the summer months. Fresh, organic meals are offered as long as the dining hall is open (primarily during school sessions and summer conferences). Compensation based on experience and duration of apprenticeship is available and will be negotiated prior to arrival. Thanks to the school community there are many possible crafts and skills to be explored with the guidance of experienced and talented faculty. Recreational opportunities are abundant with the school swimming pool, miles of trails in the campus woods, local rivers and lakes, and nearby mountains. And the Atlantic coast is just 65 miles away. 
Mentor Farmer: Brad Miller
Address:  222 Isaac Frye Hwy Wilton, NH 03086
Phone:  (603) 654-2391   E-mail: bmiller at highmowing.org
Website: highmowing.org