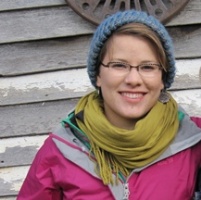 Attending JPI's fall workshop was an incredible experience. It was the first time I was given the opportunity to make biodynamic preparations. That opportunity helped me understand much more about preparations and why it is so important to apply them onto the land around us.
- Malaby Webster, Wisconsin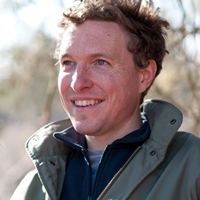 I gained insight into animal husbandry and better understanding of the role of domesticated animals on the farm. This intensive has catalyzed a renewed focus for my work as an apprentice and helped me discover new outlets of unrealized potential.
- Drew M. McCaskey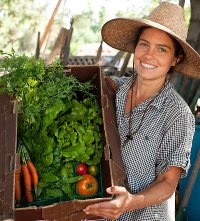 The biodynamic conference was an unforgettable experience. I have never felt so at home with so many people. It was so amazing to hear people's stories and how they were connected to biodynamics, from ones who have never heard of the word before the conference to all the farmers I've read and heard about and always wanted to meet. The workshops and keynote speakers were excellent. I feel honored to be a part of the biodynamic movement that is truly committed to being sacred stewards of the land.
- Blaire Ladd, California
The Biodynamic Scholarship Fund is a program of the Biodynamic Association which serves farmers, aspiring farmers and others who want to learn about and develop their skills in biodynamics, but lack the financial resources to participate in the educational opportunities they wish to pursue. By offering support through the Biodynamic Scholarship Fund, the BDA helps those who are coming toward biodynamics to access high-quality education and advising, and to connect with the biodynamic community. Launched in 2010 to help farmers, aspiring farmers and others to attend our North American Biodynamic Conference, the Biodynamic Scholarship Fund has awarded over $130,000 in scholarships to more than 600 individuals to date.
Support is available from the Biodynamic Scholarship Fund for a variety of biodynamic educational opportunities, including:
The North American Biodynamic Conference and other events organized by the Biodynamic Association
Biodynamic workshops or coursework at participating education centers in North America
Advising on biodynamic farming, research or farm succession planning
Scholarships are awarded toward fees or tuition for eligible educational opportunities. The Biodynamic Scholarship Fund strives to strike a balance between helping as many individuals as possible and offering the most qualified individuals sufficient support to be able to receive the most benefit from the educational opportunities they wish to pursue.
Scholarship awards are determined on a sliding scale (up to $400) based on the criteria described below. In most cases, scholarship recipients are asked to cover a portion of the cost of their chosen educational opportunity with their own funds.
Who is eligible to receive a scholarship?
Priority is given to applicants who demonstrate a commitment to pursuing biodynamic farming or gardening, including:
Motivation to attend the specific educational opportunity, financial need, and diversity are also considered in determining awards.
Application process
Interested individuals are asked to complete an application in which they describe their interest in biodynamics, the educational opportunity they wish to pursue, their plans for using what they learn, and their financial situation. 
To apply for a scholarship from the Biodynamic Scholarship Fund, please complete our online application. All applications submitted by the first day of each month will receive a decision by the 15th of that month. Some educational opportunities have alternate deadlines.

Support the Biodynamic Scholarship Fund
The Biodynamic Scholarship Fund is made possible through gifts from hundreds of generous individuals and organizations, including:
Agriculture Section of the Anthroposophical Society,
Benziger Family Winery
The Bradshaw-Knight Foundation
Chateau Maris
Colorado Farm Development Initiative
Council of Anthroposophical Organizations
Dr. Hauschka
Eco Terreno
Foundation for Sustainability and Innovation
Frey Vineyards
Geary Rimmer and Vincent Wolf Foundation
Grupo Interrupcion
High Wind Foundation
Independent Natural Food Retailers Association (INFRA)
Kalliopeia Foundation
Kimberton Whole Foods
RSF Social Finance
Thornburg Foundation
Yellow Barn Biodynamic
We consistently receive more requests for scholarship assistance than we have resources to award. If you are interested in making a gift to the Biodynamic Scholarship Fund please use the donation button below or call 262-649-9212 x2.