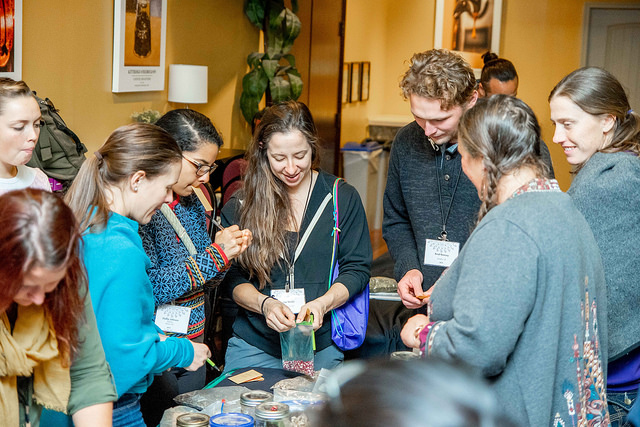 Photo by Broken Banjo Photography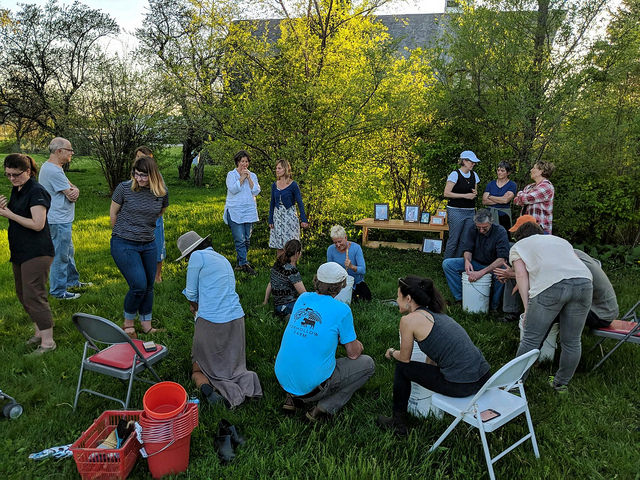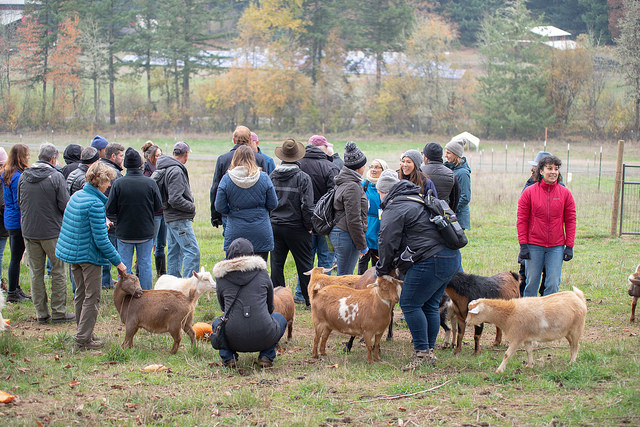 Photo by Broken Banjo Photography
February 1st, 2019
Dear Members, Friends, and Allies,
One of the most treasured aspects of my work with the Biodynamic Association is meeting our members and hearing your amazing stories. Your interest in biodynamics and your passion for the BDA's mission awaken and pique my need for human, Earth, and spiritual connection, and it is you who inspire me to continue to do the good and challenging work of raising much-needed, invaluable funds for the Biodynamic Association. Membership dues allow the BDA to continue to positively impact so many people – farmers, gardeners, land stewards, eaters – through our renowned farmer training programs; our work to build cross-cultural connections; our journal, blog and other communications; and celebrated educational events in regions throughout the US.
This spring, I am asking you to renew your membership in the Biodynamic Association or become a member for the first time, and contribute your voice and your story, to the vibrant, growing biodynamic movement. My dream is that membership in the BDA will grow to 2,000 people, a new milestone for the BDA and a marker of the strength of our movement. A diverse, robust BDA membership makes the larger biodynamic landscape stronger, richer, and more welcoming of others in a time where openness and resilience are so necessary for our collective social health.
For the BDA, the numbers of people who join and renew, as well as the financial gifts you make through membership, are equally important. That's why we introduced a sliding-scale membership structure last year which has allowed many new people to join the BDA, and contribute and participate in ways not seen before. This year, to continue that momentum, our goal is for 500 members to renew or join before the end of April, collectively giving at least $35,000 in member dues to support the work of the BDA. Meeting these goals would be true reasons for celebration, and we can only reach them with your help. I am delighted to share that two generous, anonymous donors have stepped forward with an $11,000 challenge grant – helping your gift through membership go twice as far. Will you make a generous membership gift today?
"I became a Lifetime member because I believe deeply in the work the BDA, I believe it is essential in today's world, and I believe in the importance of the work of Rudolf Steiner. I bought my own 40 acre farm in Central New York in November, 2017, following work for four years as the preparation maker/gardener/herb gatherer at Hirsch Vineyards in Fort Ross, CA, a job I found through the BDA's online job forum in 2012, in fact. My new farm has so many varied aspects: I will spend the rest of my days unlocking its mysteries. It is a great place for meditation, and I am finding herkimer diamonds everywhere. One of them is near perfect double terminated multi faceted. I get to make herkimer diamond 501! I built some swarm lures to try and catch a bee swarm to start the apiary. I just put them up in the trees last week. This is why I joined the BDA as a Lifetime member: all of these things. I will farm for the rest of my life, and being that I've made that commitment, a Lifetime membership in the BDA was a natural next step. As I see it, agriculture is where the most effective challenges and changes can be found and enacted."
– Ryan Kiesling, farmer and BDA Lifetime member
The Lifetime membership level is one of several new membership levels we introduced last year to bring greater numbers and diversity of members into the Biodynamic Association. I have been so gratified and humbled to see how many new members have joined across the spectrum of levels, as well as our longtime members who have chosen to increase their level of support through membership.
"I joined the BDA twenty years ago, just as I was founding the Weston A. Price Foundation, because there was kindred alignment between our work — and I have been a member ever since. The BDA has grown exponentially since 1999, and has truly developed into a source that farmers, as well as eaters and supporters, have come to rely on for biodynamic education, compelling conference content and experiences, and a high quality, informative quarterly journal."
– Sally Fallon Morell, Author of Nourishing Traditions, Founding President of The Weston A. Price Foundation, and BDA Compost Maker member
You can play an essential role in strengthening and growing this membership association by renewing your membership, or becoming a member for the first time today, and encouraging your friends and colleagues to become part of the BDA as well.
"As a new member of the BDA team, I get to see firsthand how your membership support matters, and it is nothing short of inspiring. Membership also enhances our collective power as a multicultural, intergenerational, complex and ever adapting community. By joining together, we demonstrate to a global audience the vitality of biodynamics and its healing power to meet the crises facing food and agriculture today."
– Tonya Taylor, BDA staff and BDA Soil Builder member
I personally have a 2009 issue of the Biodynamics journal to thank for my journey into farming, anthroposophy, my current career, and my six-years-strong BDA membership. Please join me in affirming your commitment to biodynamics through your membership in the BDA. Together we are stronger, and together we will create the change we wish to see in the world.
With warmth and thanks,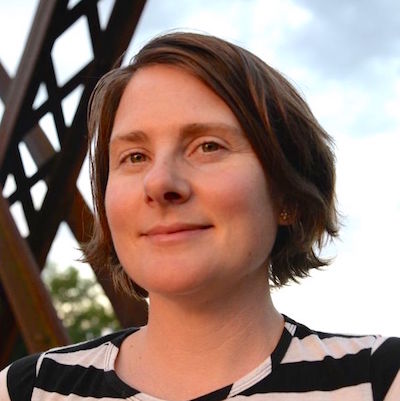 Karisa Centanni
Development Director, and BDA Seed Sower member

P.S. – We'd love to hear your story! When you join or renew your BDA membership today, take a moment to share your "why" on social media, using #proudBDAmember. Feel free to call me at 262-649-9212 x11 or email me at karisa@biodynamics.com to share your story, too!