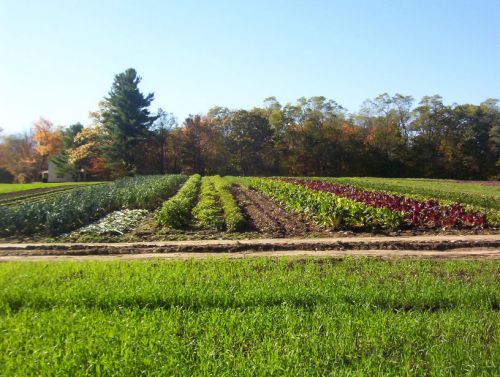 Temple Wilton Community Farm has been in operation as a Biodynamic CSA for over thirty years and provides diverse and practical learning opportunities in Biodynamic dairy/livestock, vegetable production, and cheese making. The intimate connection we have to our local community is at the center of who we are and what we do.
Along with our year-round dairy, we grow large quantities of storage vegetables so that farm members can have access to what they need throughout the year.

Members contribute as much as they can to meet the farm budget and the milk and produce is set out for people to take what they need.

In 2016, we set up our CSA as a member-owned cooperative.

We create an environment that allows our animals to fulfill their instinctual nature.

Over 30 years of making and using the Biodynamic preparations has enabled us to grow highly nutritious food.
Size of farm: 150 acres, including 70 acres of hay and pasture, as well as up to 6 acres of vegetables for about 110 CSA member households. We also hay and graze an additional 60 acres of leased land.
Diversity of produce and livestock: We grow over forty varieties of vegetables, with a focus on storage crops, including Belgian endive. Along with our a year-round raw milk dairy we make farmstead cheeses.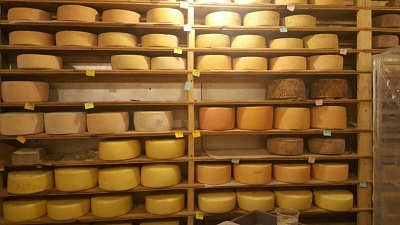 Apprenticeship details:
From mid-April to the end of October, we need:
three apprentices for the vegetables.

one apprentice for cheese making.

two apprentices for the dairy/livestock.
We can also offer a full year or longer apprenticeship in a combination of vegetables and cheese making.
Housing: Apprentices have their own individual rooms in either the house or trailer, while sharing a bath, living space and kitchen. Housing includes utilities (propane, wood and electricity) and hi-speed WiFi.
Compensation: There is a monthly stipend and worker's compensation coverage during the apprenticeship period. Apprentices have access to all the farm products produced on the farm (vegetables, dairy products, eggs, and meat) to prepare their meals, as well as one loaf of bread per week from our farm store.
Our farm is part of a vibrant community that includes two neighboring Waldorf schools (High Mowing and Pine Hill) as well as the greater Monadnock region of southern NH, which is home to many outdoor and cultural activities and is only 1.5 hours away from Boston.
Mentor Farmer: Jacob Holubeck (vegetables) ​
Address: 195 Isaac Frye Hwy, Wilton NH
Phone: (603) 654-5751
Email: jaholubeck@gmail.com (link sends e-mail) (vegetables)
Website: www.twcfarm.com (link is external)