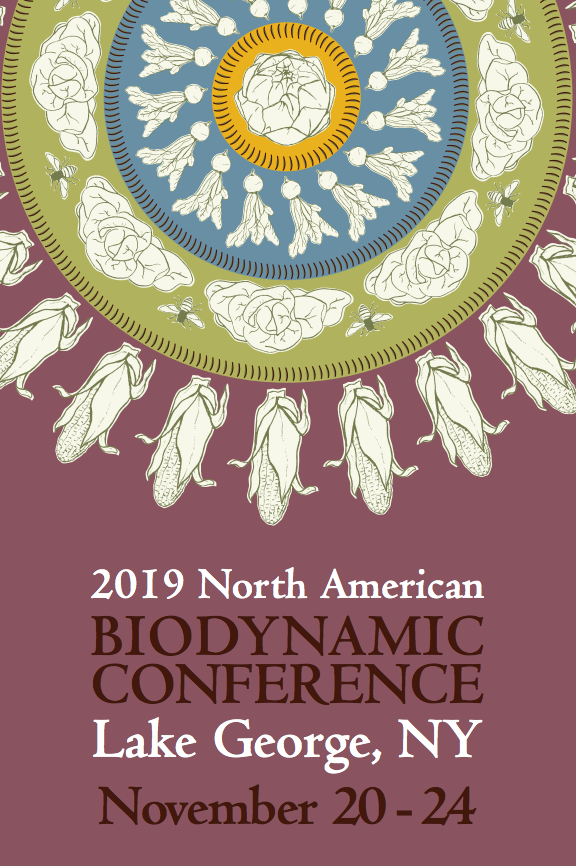 The Biodynamic Association is currently accepting workshop proposals for the 2019 North American Biodynamic Conference, which will take place November 20-24 in Lake George, New York. Proposals are due no later than Thursday, January 31, 2019.
We are seeking proposals for 60-minute and 90-minute main-conference workshops, half-day and full-day pre-conference intensives, and 10-minute lightning talks.
You may also submit a proposal to showcase your research at our 2019 Research Poster session, full details can be found here.
Collaborative presentations, interactive activities, and alternative teaching styles are encouraged. Proposals for workshops in Spanish or bilingual English/Spanish workshops are welcome. We also welcome proposals for workshops and activities for children.
You may propose yourself as a presenter or nominate someone else to present. If you wish to propose multiple workshops or activities, please submit one form for each proposal. Please note that we expect to receive many more proposals than we can accommodate, and no proposal is guaranteed to be accepted. 
To save a draft of this form and return to finish it later, log in (or create a new account) at the top of this page before you begin and then click "Save Draft" at the bottom of this form before leaving this page.
If you have any difficulty completing this form, or to request a printable proposal form, please contact Kaitlin Downs at kaitlin@biodynamics.com  or 262-649-9212 x8.
---