2021 Conference Update
The BDA staff team and BDA board have been gathering in deep conversations and holding particular sensitivity to the ongoing uncertainties and circumstances still facing our world this year, including the needs of the biodynamic communities we serve, and the meaningful and intensive work of unification of the BDA and Demeter USA. Given these dynamic times, we have determined that it will be in the best interest of the health of this emerging organization and the biodynamic ecosystem as a whole not to host a conference in 2021.
We know how important it is to come together as a community, and we understand how disappointing this will be to many. The uncertainties of this past year have challenged us all in many ways, including confronting some of our core assumptions. In some ways, these experiences have evolved our ways of gathering and celebrating and may provide for new and creative possibilities as we consider future in-person conferences. As we are in the midst of taking on the intricate work of unification, we are embracing and exploring how this process allows for new ideas about what we do, how we do it, and how we collaborate and co-create. As an organization, we are continuously striving to sense, observe, and develop understandings about how we can best serve the spirit of the biodynamic movement holistically. We hope in this hiatus to focus on innovative and fresh approaches and strategies that will best serve and help our community engage, learn, and connect, as well as to think deeply and generatively about how conferences might look in the future.
We hear and feel the strong need to find opportunities for connection with others who are also working with biodynamic agriculture. Even though we will not host a conference this year, we look forward to offering courses and salons and ways to connect with one another as the year progresses. Moreover, we encourage you to contact the regional biodynamic group nearest you to help you connect and become involved in activities closer to home. We also look forward to sharing information about any new groups forming; please let us know of any such efforts so we may help spread the word.
We also want to honor all the energy and enthusiasm of the communities in the Colorado region and to lift up the work being done there in addition to underscoring what it means to farm, garden, and steward within the region's beautiful and diverse landscapes. We will be thinking more about how to do that, and appreciate any ideas or suggestions.
Please know the door is open to you to connect with all of us here about how our conferences may evolve as we look toward 2022, 2023, and the celebratory 100th anniversary of the Agriculture Course in 2024 by emailing info@biodynamics.com.
North American Biodynamic Conference
The North American Biodynamic Conference brings together 700-1000 farmers, gardeners, educators, students, activists, entrepreneuers, and others interested in biodynamics from across the continent — and beyond. The largest biodynamic gathering on this continent, this conference offers an unparalleled opportunity to connect, learn, question, share, and explore over the course of five days of programming.
Anyone from beginners to long-time biodynamic practitioners can learn in a variety of ways, including on-farm field days, intensive pre-conference workshops, inspiring keynote presentations, and breakout workshops on biodynamic principles and practices, economy and marketplace, community, health, research, social justice, spirituality, and more. Special events provide many opportunities for connection, conversation, and celebration.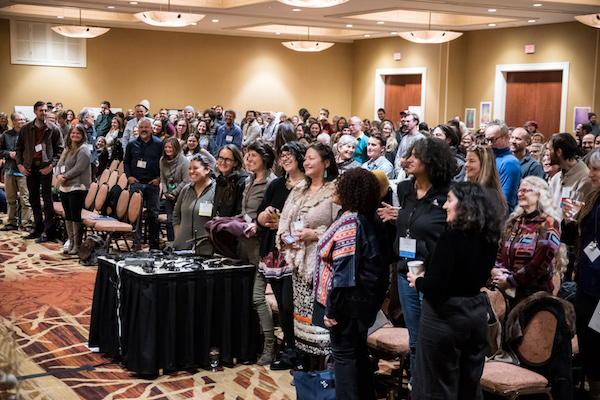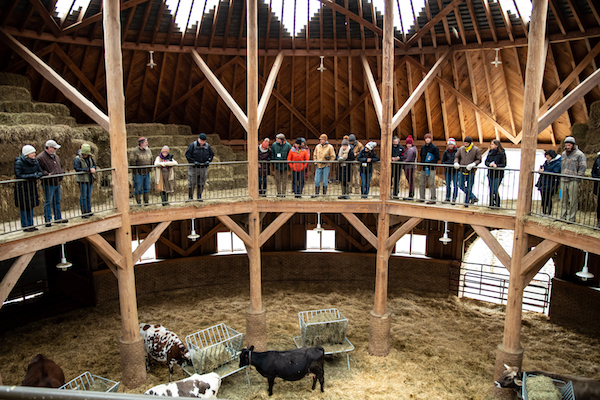 Photos by Trav Williams/Broken Banjo Photography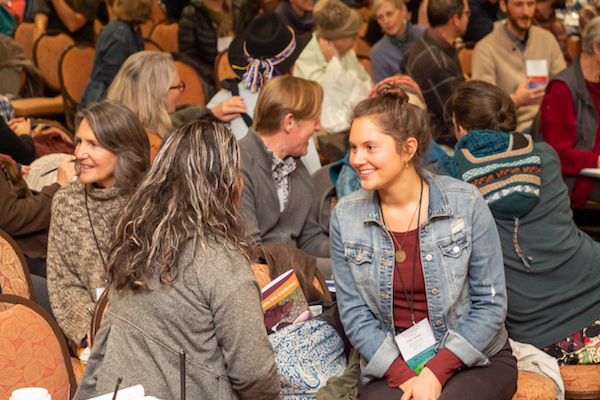 Past Conferences

From November 20 to November 24, the Sagamore Resort in the Adirondacks of Upstate New York hosted more than 650 farmers, gardeners, educators, students, activists, entrepreneurs, and others from the region, across the United States, and around the world. The beautiful setting inspired reflection and reverence as a warm and vibrant community coalesced over the course of the five days — engaging, exploring, sharing, questioning, learning, and connecting. Our minds and hearts were opened, our souls and spirits were nourished, and our wills were strengthened to continue the sacred work of stewarding land, growing food, and cultivating relationships with Earth, cosmos, and community.
We invite you to read more about the event, watch the video slideshow, and consider purchasing conference recordings.

Photo by Trav Williams/Broken Banjo Photography
---
Wish you could have been there? Or that you could have been in two sessions at the same time? Journey deeper with Biodynamic Conference recordings. Recordings from the 2019 and 2018 conferences are available for purchase now.