Build Expert Knowledge on Demeter Conversion Projects
In this five-part course with Dr Reto Ingold
Mondays, March 8- April 12, 2021
Course Content
This is an international professional development course open to all Biodynamic consultants, in partnership with the Biodynamic Association in North America and Biodynamic Federation Demeter International.
Through this course, biodynamic consultants will delve into both the personal and professional development work of undertaking Demeter conversion projects. Along with basic advisory skills, consultants will acquire the skills to do conversion reports for international Demeter certified projects.
Additionally, biodynamic consultants worldwide are invited to join in the collegium of advisory work; for more information please visit: www.biodynamic-advisors.org
For questions regarding course content, please email the instructor, Dr Reto Ingold, at reto.ingold@bluewin.ch
For more information about Biodynamic Federation Demeter International, including certification inquiries, please email Petra Derkzen at petra.derkzen@demeter.net
For any questions regarding registration for the course and course logistics please email Raphael Guzman at raphael@biodynamics.com
Course Format
The Demeter International Standards and Conversion course spans five live video sessions, Mondays from 5:00 - 6:30 am Pacific Time (US) / 8:00 - 9:30pm Eastern Time (US) / 2:00 - 3:30 pm (DE/CH)/ 5:30 - 7:00pm IST.
Please use the time zone converter (link is external) to check the course time in your area.
Sessions will begin March 8, 2021, and end April 12, 2021. With no session held on April 5 in observance of the holiday.
Dr Ingold and course participants meet through live, interactive video classes that include:
Lectures to illuminate and clarify the topics of study

Question and answer sessions

Small-group and full-group facilitated conversation and discussion

Important homework leading to a final conversion report project
To fully participate in the live video sessions, you need to have a reliable internet connection and a computer, tablet, or smartphone with a camera and microphone. If you don't have a device that supports this video technology, you may access the course via telephone. Video recordings of each weekly session will be available to participants to review content or make up for a missed class.
To ensure continuity and a high-quality educational experience, participants are asked to commit to the full five sessions.
A certificate of competition is available for this course. This certificate supports that consultants have the skills needed to perform accredited quality audits for Demeter International.
For more information on the certificate of completion please review requirements here (link is external).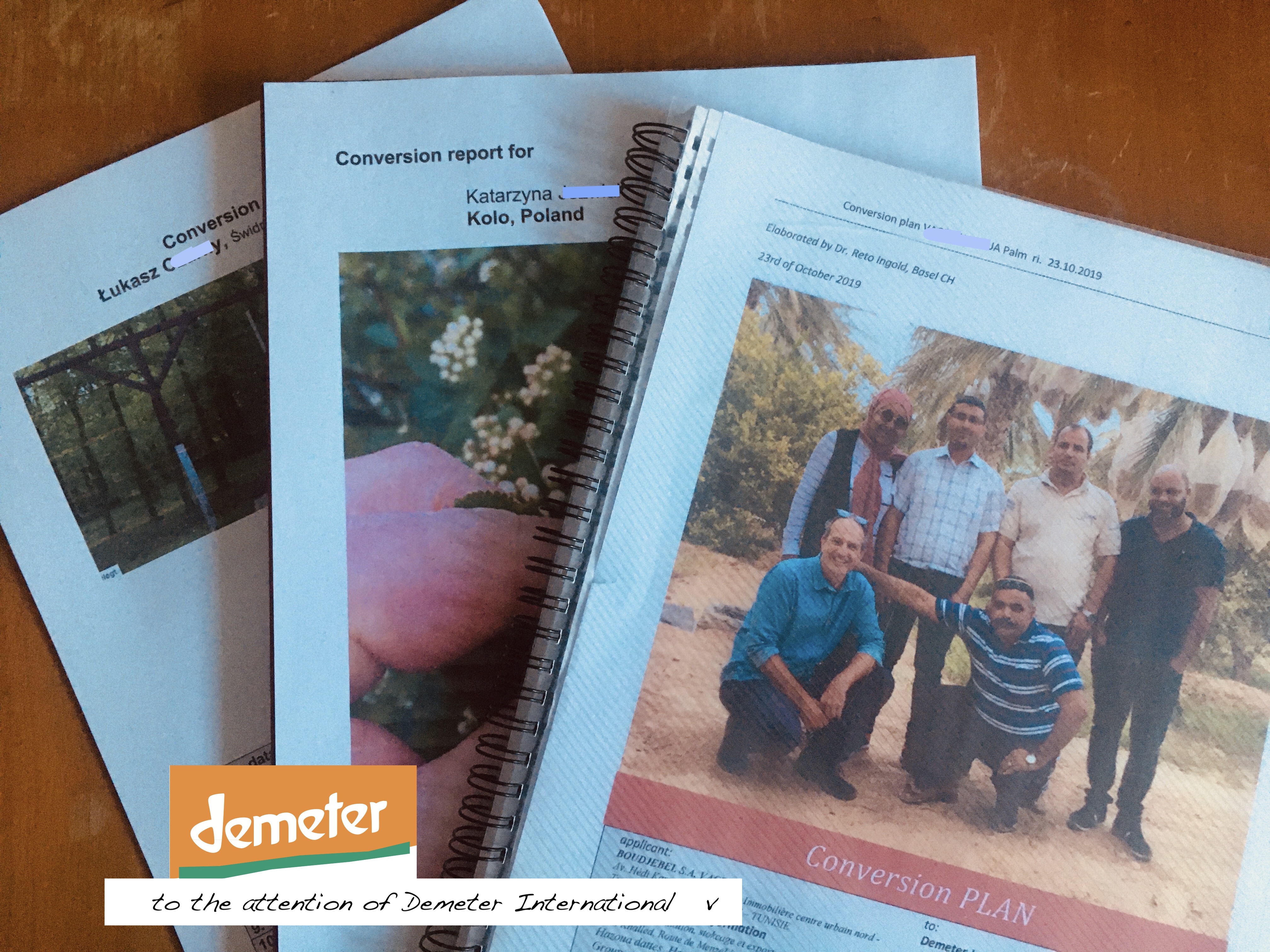 Required Reading
A selection of readings will be provided to registered participants.
Registration
Registration for the 2021 cohort is now open!
Registration for the course is $260 for the general public. $234 for Soil Builder Members, $208 for Seed Sower and above members. Join to get the discount automatically! Partial scholarships are available through the Biodynamic Scholarship Fund.
Presenter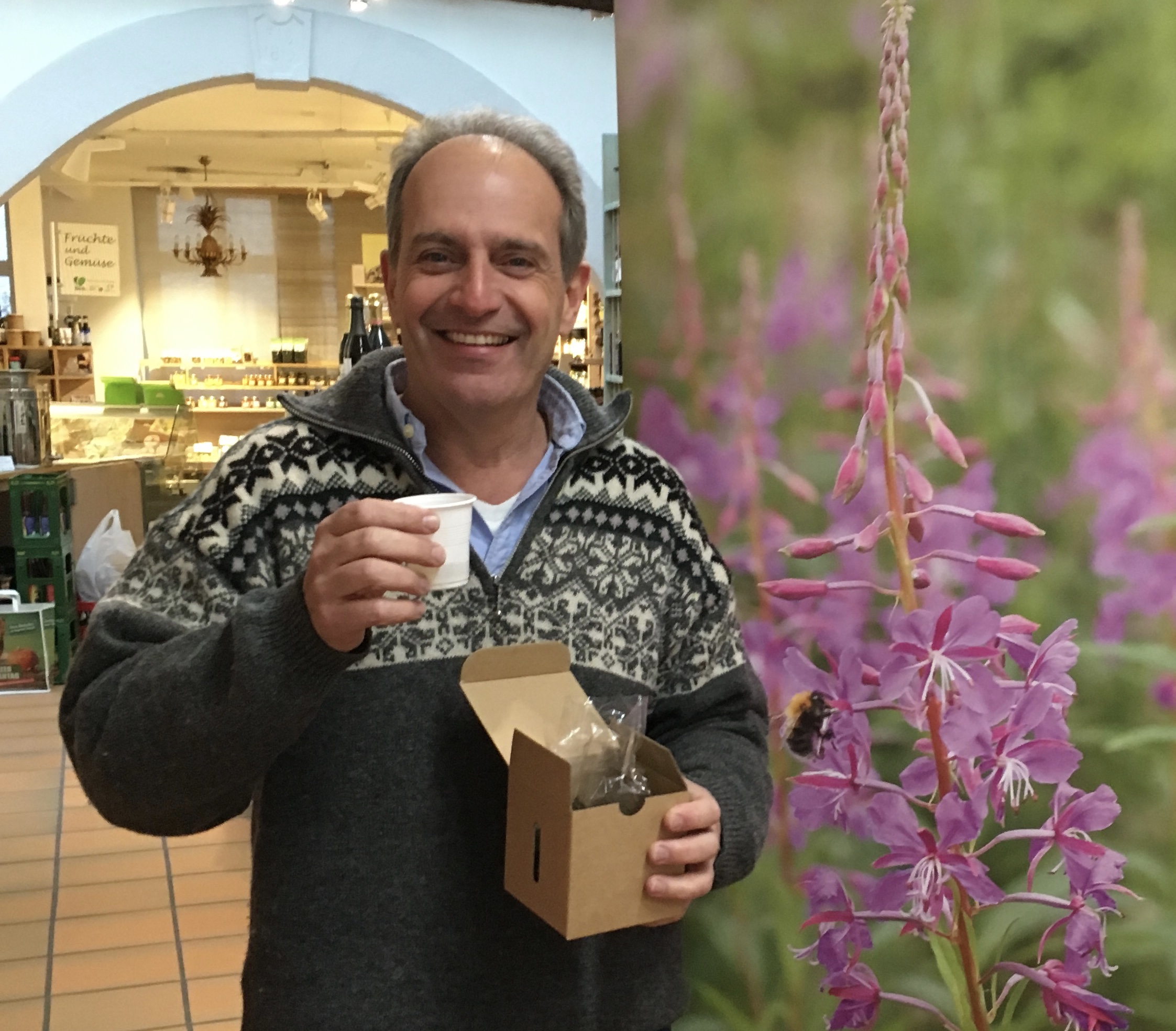 Starting his professional career as a biodynamic farmer, Dr Reto Ingold was one of the first participants of the legendary Swiss biodynamic farmer training in the early eighties. He later discovered, beside his passion for biodynamic agriculture, a calling to teaching and advisory work. He founded his own international consultancy company for biodynamics, after many years with the advisory board of the Swiss center for organic research, the FIBL. Additionally, he has worked for many years with the biodynamic training in Switzerland, as a leading member of the organization and as coordinator of the accreditation council of Demeter International.
He is a member of the International Biodynamic Advisory Group for quality development, at the Goetheanum's Agriculture Section.