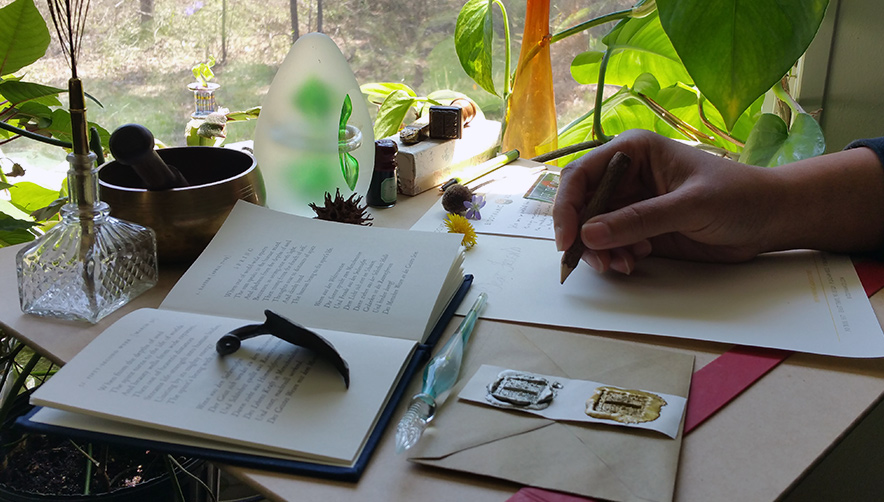 Welcome! The BDA Pen Pal Program is a benefit for Seed Sower, Compost Maker, Land Steward, Earth Champion, and Lifetime members. (If you're a Soil Builder member who's interested in this program, please upgrade your membership for this feature).
This program connects BDA members throughout North America (and beyond) interested in any aspect of biodynamics. This program responds to our members' desire to keep the art of letter writing healthy and active and, while it can be utilised as a forum, we particularly aim to provide an alternative space for members to communicate with one another who don't use the internet often and/or who have limited internet access. Here are the three steps to join:
1. Sign Up for the Pen Pal Progam
2. Share a bit about yourself on the Pen Pal forum page, and who you are looking to communicate with. (BDA staff will approve this initial post to ensure the safety and support of all members).
3. Reach out to others who have already made posts on the Pen Pal forum page. Choose whom you would like to email or swap physical addresses, then begin writing to your new pal!
Please note that you will need to be logged in to access the Pen Pal Program pages.
For members who want to be paired with a pen pal or have limited internet access, please call us at 262.649.9212 x 2. You will be asked the same questions as members who sign-up online. Based on your feedback a pen pal will be chosen for you and each of you will receive the address of the other within 48 hrs.
At any time, members can delete their profiles and are encouraged to report any inappropriate messages to members@biodynamics.com. The BDA reserves the right to delete both messages and profiles that are deemed offensive or not in the spirit of community.