Healing Society, Healing the Earth
A new course brought to you in partnership with
Explore a path of transformation for the individual and for society as a whole, which is critical for healing the Earth
September 14 - November 2, 2020
Mondays, from 7 - 8:30 pm ET / 4 - 5:30 pm PST
Course Content
It is clear the earth and social life are in need of healing. Climate change demands attention. The call for social justice rings loud. The pandemic revealed further the fragile, unjust structure of society. Politics are polarizing. Technology and information overload are common. Our connections to each other and the natural world are eroding. We are distancing from a healthy relationship with ourselves, each other, and the earth. How can we create a path towards healing? How can individuals work alongside each other to bring their ideals into the world?
Prescient to these needs, Rudolf Steiner initiated two complementary healing paths: social threefolding and biodynamic agriculture. At the foundation of both lies the capacity to sense into and form living pictures of wholeness. Within this wholeness, there is a striving to weave dynamic elements together in harmony. Relationships to one's self, others, and the natural world are encouraged to develop in service of the earth and humanity. Underlying this healing is the need for conscious work with the spiritual world.
Through this 8-week course, we will beginning to understand and implement these healing paths.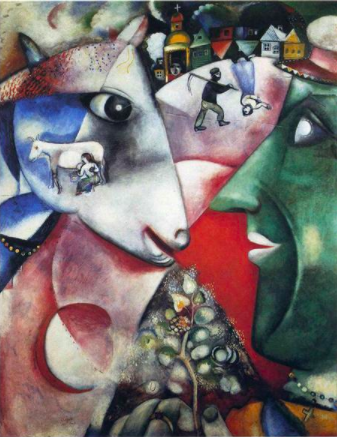 Course Format
Healing Society, Healing the Earth includes eight weekly live video sessions on Mondays from 7-8:30pm ET, beginning on September 14 and ending November 2.
We will explore a path of transformation for the individual and for society as a whole, both critical for healing the Earth. Topics include developing social understanding, inner development, society as threefold (interest and freedom in human development, just and fair social relationships, and solidarity and cooperation in economics), distribution of resources and capital, ownership and stewardship, basic income and meaningful work, and more. Coursework will include short readings, experiential and artistic exercises, and practical examples. Weekly sessions are structured around presentations interspersed with exercises and small group conversations. Participants are expected to take up simple activities between sessions and check-in with another course participant. Together we will begin to explore how these healing paths initiated by Steiner can support the change that needs to come.
To fully participate in the live video sessions, you need to have a reliable internet connection and a computer, tablet, or smartphone with a camera and microphone. If you don't have a device that supports this video technology, you may access the course via telephone. Video recordings of each weekly session will be available to participants to review content or make up for a missed class.
Registration is closed for this event
Registration for the course is $275 for the general public. $247.50 for Soil Builder Members, $220 for Seed Sower and above members. Not a member? You can join for as little as $5 and receive the discount instantly.
Scholarship Opportunities
The Biodynamic Association is committed to making this online course accessible to all those interested in participating by offering scholarships through the Biodynamic Scholarship Fund.
There is work to be done to dismantle racism, and make space for diversity, equity and inclusion at the table that is our greater community, and this activity is foundational to the healing work of regenerative agriculture now. In our commitment to "...stand in solidarity with people who have been and continue to be systematically excluded from access to land, water, capital, education, organizational and political leadership, and the founding unalienable rights of the United States", we will prioritize offering scholarships to Black, Indigenous, and People of Color who wish to participate in this course.
---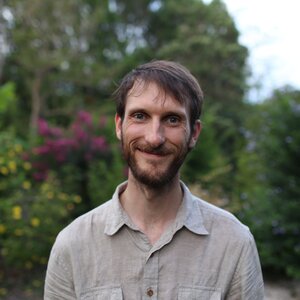 Anthony Mecca has been farming for 15 years, being introduced to biodynamics early on and working with many experienced farmers and mentors. He has worked in market gardening, small grains, and perennial crops including berries and tree fruit. For 8 years, he managed his own diversified CSA farm. He has also cared for a variety of animals, including the use of draft horses as the main source of power, a 15 cow herd on his diversified CSA farm, and more recently working on a raw milk dairy.
The farm and garden as a center of community life is pivotal in his work. Bringing people into relationship with the wonder, beauty, and nourishment a biodynamic farm can provide, and seeing them grow and develop through this relationship individually and in community over the years has inspired his work.
Anthony has recently developed a year-long course on Biodynamic Agriculture and Nutrition (link is external) available through EduCareDo (link is external) and through the Biodynamic Association's Development Year Farmer Training Program. In addition to this course and his farmer training work with the BDA, he offers workshops, mentorship, training, and consulting near his home in the Hudson Valley of NY and beyond, in person and remotely, and would love to support biodynamic agriculture and nutrition developing on your farm, garden, or community.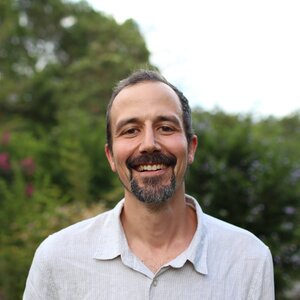 Seth Jordan has been working with Steiner's social ideas, often called "social threefolding," for the last 14 years. Inspired by the deep clarity of insight that they contain, he has asked, How can we develop our social practice so that these insights become lived experience?
Seth co-founded and directed Think OutWord, a peer-led training for young adults in social threefolding that ran intensive workshops and conferences for 8 years. Seth has worked with various initiatives including Free Columbia (an arts initiative) and The Nature Institute (a natural science initiative). He has also worked with a number of musicians around the question of bringing support to culture and the arts.
Other significant experiences include organizing around Nicanor Perlas' 2010 presidential campaign in the Philippines, participating in Occupy Wall Street, and completing a research residency with the social science section at the Goetheanum in Dornach, Switzerland.
Seth has written many articles on social and cultural topics as well as given talks, workshops, and courses in the US and around the world. Most recently, as a part of the EduCareDo initiative in long-distance, self-directed learning, he has authored a course of 12 practice-based lessons on threefolding called Transforming Society. It can be found at
www.educaredo.org/transforming-society

(link is external)
.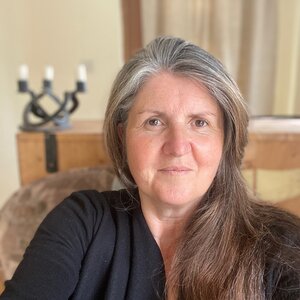 Lisa Romero is an author of inner development books, a complementary health practitioner and an adult educator who has been offering healthcare and education enriched with anthroposophy since 1993.
From 2006 the primary focus of her work has been on teaching inner development and anthroposophical meditation. Through the Inner Work Path Lisa offers lectures, courses and retreats for personal and professional development, in communities and schools worldwide. Inner Work Books has published; 'The Inner Work Path' focusing on meditation practice, 'Developing the Self' written after years of working with Waldorf teachers to support their inner work and pedagogical understanding of child development, 'Living Inner Development' offering an understanding of the inner experiences and results of various inner development exercises, 'Sex Education and The Spirit' to help awaken an understanding of our communal responsibility for the healthy development of gender and sexuality within society, and "Spirit-led Community" which introduces spiritually healthy guidelines for lessening the negative influence of technology on the inner life. In 2019 "A Bridge to Spirit – Understanding conscious self-development and consciousness-altering substances" was published. Lisa most recently offers a year-long course Inner Development for World Development (link is external) through EduCareDo. (link is external)
For several years Lisa was the lecturer of Health & Nutrition and Gender studies at Sydney Rudolf Steiner College, where she continues to give lectures to the tutors on inner development. Since 1999 she has been presenting on the subject of gender, sexuality and spiritual life. She has been working with Waldorf schools as a part of their health and wellbeing curriculum, working directly with the students, teachers and parents on this theme. Lisa has contributed to and is an adviser on Health and Personal Development for the Australian Steiner Curriculum Framework. She has developed training courses, and facilitates professional development on this subject for teachers and health professionals. Lisa designed and facilitated EduCareDo 'Towards Health and Healing' which has offered 8 year-long courses focused on working with therapists from all modalities, as well as Waldorf teachers, toward cultivating the depth of anthroposophical insight through practical applications of therapeutic and pedagogical methods. Lisa is a contributor, tutor and director of Inner Work Path (link is external), EduCareDo (link is external), Developing the Self Developing the World (link is external) and the Y Project. (link is external)
Developing the Self Developing the World delivers community education, and the Y Project supports the bridging of young people into healthy community life. Lisa's capacity to deliver esoteric wisdom with insight and understanding allows her to meet the diverse needs of a range of communities and professions. Essentially, her work springs from the inner work, meditation and exercises, together with a dedication to the path of unfolding consciousness.