How do we manage farms and landscapes as living biodiverse organisms?
How can biodynamic practices help us restore the health of our soil and the vitality of the food we grow?
Join the Biodynamic Association for a vibrant full-day event to explore these questions and delve into biodynamic farming and gardening at the 34th Annual EcoFarm Conference!
---
Program
Wednesday, January 22 at Asilomar Conference Center - Pacific Grove, CA
Plus — shop for biodynamic titles at a special onsite bookstore with SteinerBooks
Stay on for more biodynamic workshops and a biodynamic mixer at the EcoFarm Conference, January 22-25
Sponsors
This event is made possible by the generous support of these organizations: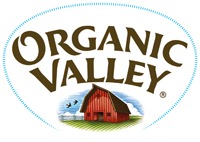 Dark Horse Wine
In-kind or additional sponsorships by: 
To become a sponsor of this event, please register online or contact Thea Maria Carlson at thea@biodynamics.com or 262-649-9212 x5.